Welcome To Guindulman Wet Market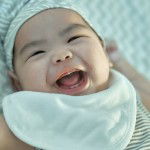 It was another chance to go to the market, I don't get to do this often so when the opportunity came, I tagged my husband and baby, and we visited the wet market.
The wet market of Guindulman was destroyed during Typhoon Odette, roofs were blown away and so for many months, the fish and meat areas were transferred to many different areas in the market. Thankfully, today, everything is back to their respective places.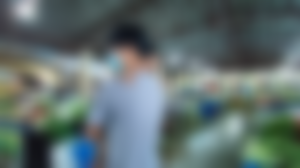 Our first agenda was to get some vegetables. My husband complained that for some consecutive days, we were having canned goods for breakfast so he wants some vegetables.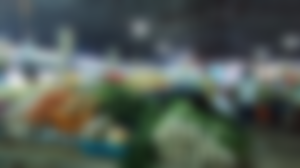 I bought eggplants, pechay, carrots, potatoes, and even bitter gourd so we can have a supply for the next few days. I also got some cabbage, onions, garlic, Baguio beans, and tomatoes.
The vendor showed me his calculator, and the total bill reached Php 625 he gave us a discount and only asked for Php 600. He even gave me some peppers too! I was glad we saved a bit!
Then off we headed to the chicken meat area.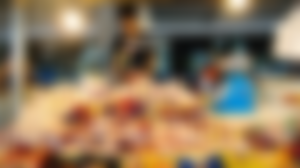 This was the same vendor from that I would always buy chicken meat. Before I bought a kilo of drumstick and chicken wings from another vendor and I was given a price that was ten pesos more than this one so from that time on until today, I'd buy from him instead.
Last week, I bought six kilos of chicken wings from him. That was for the Youth fellowship gathering. This time, I bought two whole chickens and asked him to cut them and put them in two different containers. The whole chicken is worth Php 210 per kilo.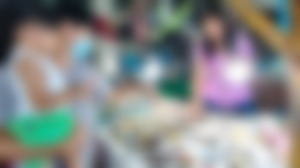 Then we headed to the next section, just beside the chicken area, the fish section! My husband was excited because he wants to have grilled fish that night and he was hoping to see some fresh catch!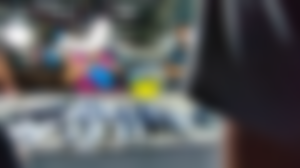 Fortunately, he did find a few vendors selling very fresh Tuna fish! We bought a kilo which was worth Php 280 and another kind of fish we call Katambak was also fresh so we bought a kilo but when the vendor weighed the few pieces that my husband picked, it was more than a kilo.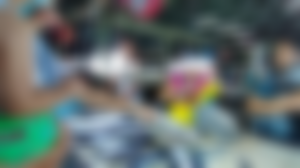 Still, we got it but it cost us Php 420 because it was priced at Php 380 per kilo and what we bought was more than a kilo. Still, my husband said it is something that we have to take advantage since the fishes were looking fresh!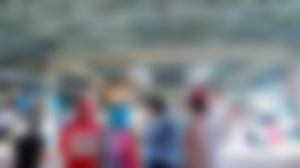 We had grilled fish that night, my cousin grilled the three pieces of big tuna fishes and we had a sumptuous dinner! The other fish was cooked as soup the next day!
I am super grateful that we have a meat shop in town. We do have an area for pork and beef meat which is beside the chicken meat section but they are always sold out in the early hours of the day. So to those who would go to the market late in the afternoon, we would end up not being able to buy pork or beef.
As soon as the meat shop reopened after the electricity in town was back, we always have pork and beef available.
That day, I bought pork adobo cuts, pork chops, and ground pork. I didn't buy beef because they ran out of beef too! Also, I like pork more than beef! I paid around PHP 500 for those items.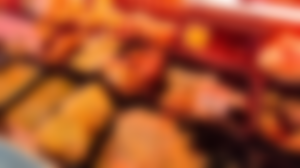 I told my husband we will buy some apples for Matti so we went back to the market as the meat shop was on the opposite side.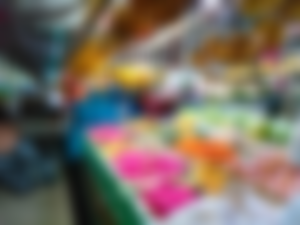 Sometimes, the fruits here are overpriced especially during holidays like Christmas or New Year.
We went looking for the perfect stand that sells small apples. We don't want to waste apples so we only look for small ones priced at Php 10. Matti would eat apples but will not finish one piece so he would just eat half of it and it is a waste if we buy big ones and he'd ignore the other half. So we decided that smaller ones are better for him.
Most of the time, these leftover apples will be used for my salad instead. That time, I bought five apples!
Then we headed back home. It was nice to go market shopping. I spent around Php 2500 on this. I hope that this will sustain us for the next five days or more.
Thanks for reading! Here are some of my previous articles:
xoxo,
momentswithmatti Mother | Boholana | Cebu | Philippines | Travel | Photography Enthusiast | Calligraphy | Art | Crypto Noob
Sponsors of Momentswithmatti