Whole Day Blackout and My Laptop Wasn't Charged!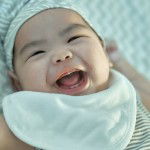 Hey guys! It's Saturday and I have a set of things to do today but then there's a power interruption, it's scheduled for the whole day from 4 AM to 7 PM and when I woke up today at past four AM, I opened my laptop only to find out that it was not fully charged. I only have 25% available! Urgh! I am just disappointed with myself.
Today's power outage is due to some maintenance that will be done by NGCP. Due to Typhoon Odette that happened in December of last year, there were certain damages that have to be fixed and I guess that's what they are going to get done today.
I am happy to know that we will surely be moving on from Odette but I am just unhappy that I didn't get to charge the essentials, especially my laptop.
As for our internet connection, my husband and I have this power bank kind of device that we attached to our modem and router so that even if there's no electricity, it will continue to supply power to the router thus giving us continuous internet access even if there's an outage.
Our water will also be interrupted because we will not be having our water pump. But we have stored a lot of water for washing the dishes and for the comfort rooms. The only thing that I am concerned about right now though is the baby.
I might have not mentioned this but my sister-in-law gave birth on the 17th to a cutie little baby girl. She gave birth at our local health center, it was a normal delivery, thank God! She got discharged after a day and now is in the house. The baby girl weighed 3 kilos but she is such a small tiny baby!
Seeing a baby in the house made me remember our experience with Matti. It was bittersweet but of course the happiest time of our lives.
So, I am concerned because my brother might have not prepared hot water for her bath! I have been encouraging the sister-in-law to breastfeed, I lent her my electric pump so she can pump. The baby is a sleeper! She sleeps almost all day! I rarely hear her cry though but she gives a loud cry!
Anyway, I am just posting this to update you guys. I guess our internet connection will only be available for 5-6 hours but I am mostly out of the house today because, in the morning, we have church cleaning and discipleship with some of the young people, then by the afternoon, we will be having a visitation activity at one of our member's daughter's place.
That's it for today! I hope you are having a great day today!
---
Here are my previous articles:
xoxo,
momentswithmatti Mother | Boholana | Cebu | Philippines | Travel | Photography Enthusiast | Calligraphy | Art | Crypto Noob
Sponsors of Momentswithmatti