Welcome to Davao's GAP Farm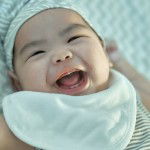 Seafoods, Beach Bums, and More at Sta. Reta Resort Talikod Island
Our First Weekend in Davao Was on 2016
Disclaimer: This experience happened on 2016, there might be a lot of changes to the place by now.
This blog's title may be a bit confusing to you and to me too because in the first place, I am not from Davao and I don't remember having relatives there or friends for that matter but I thought it would be good to start with that title because I am not really referring to my own personal relatives here but for the entire Filipino race.
But before we dig into that, let me just rewind and go back to how we came up here in this area of Davao which I had already mentioned before but let me repeat it again with this blog. Actually, my mind is really busy as I type this blog because I am thinking of lots of story blogs to tell. I have a long list of backlogs.
Oh well, I am now trying to catch up and blog. This is again, about GAP Farm.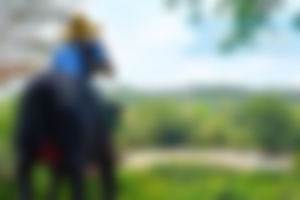 From the hotel where we stayed during the two-day weekend vacation in Davao City, we reached GAP farm after just a fifteen or twenty minutes ride. Gladly, our host was very kind to help us get a van which we used for transportation. It was this van that took us all to all the places which we suppose to go for the entire day. And GAP farm was the first on the list of destinations.
At around nine in the morning, we were already out of the room after taking breakfast, and after everyone was all prepared for the long day ahead.
It was even funny that when we were already in the van and we went out of the hotel basement, the back of the car broke and widely opened up throwing all the tools out since the road was kinda steep on our way out of the hotel. It was an awkward moment and everyone went out of the car except me.
Anyway, that was one of the funniest or maybe embarrassing moments we had while staying at the Green Windows hotel.
Finally, we reached the GAP Farm and paid the entrance fee of Php 40 per head at the guard house. My first impression was that the area looked small without knowing that it was a huge area with a lot of things to offer. In this blog, I am going to share what you would expect when visiting this farm.
This giant concrete statue of a carabao with a human riding it whom we suppose is a farmer welcomed us from the entrance of GAP farm.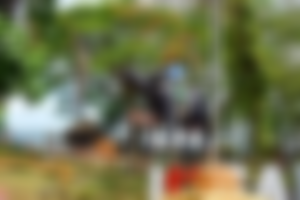 Carabao is equivalent to a water buffalo, the Philippines' National Animal and it has been associated as a farmer's best friend. Why? Because in the Philippines, when farmers were still manually plowing their fields, their carabao has been helping them with carrying the medium to plow the fields. These carabaos are carrying their newly harvested rice and even carry the farmer himself from and towards home. These types of animals are really strong and sturdy which is perfect for the job of farmers.
It has even been included in every farmer's dream before technology kicked in. Every Filipino farmer had made their carabaos extra special because of how they are also helping the farmers in making a living.
And so this has also been used as a banner for GAP Farm. They have high respect for carabaos and farmers since Davao and Mindanao have been agricultural land. It has lands that grow almost anything that you plant and provides a great harvest for its people. 
At the foot of the carabao statue has a written note:
This is a monument of a poor pioneer settler as one of the great developers of a very rich Mindanao.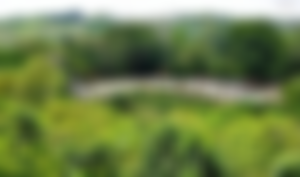 Yet another welcoming note which is evident from the entrance area is the huge marble imprint of a phrase saying "Land of Promise" at the hill a distance from the welcome area. We learned that this is a 10-hectare farm which for me is really huge and offers lots of things from being a resort since they also offer their Olympic size swimming pool and an activity area, there are lots of educational tours that have also taken place in this land. Aside from that, activities such as wedding events, prenuptial sessions, and a lot more can be held here. In fact, when we came there, a couple was having their prenuptial session with a photographer.
Mindanao has been referred to as the Land of Promise. Why? I had researched it and here's the explanation:
The Philippines' Mindanao has very impressive tropical rain forests, the valleys are fertile and it has great biodiversity.
It is a promise of bountiful agriculture which has been noted as one of the main sources of a country's great economy. The Philippines has good lands, and natural resources and most of these can be found in Mindanao thus it has been so called by name.
Going back, we all needed to reach the phrase imprint "Land of Promise" however, we need to first walk around the entire farm to get there. But we were all up for the challenge. 
Stay tuned for the second part of this blog article for more!
Check out my previous articles too:
xoxo,
momentswithmatti Mother | Boholana | Cebu | Philippines | Travel | Photography Enthusiast | Calligraphy | Art | Crypto Noob
Sponsors of Momentswithmatti