Seafoods, Beach Bums, and More at Sta. Reta Resort Talikod Island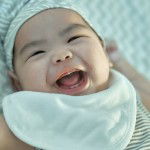 By the second day of our Davao Weekend, our generous host, my husband's colleague decided that we should visit the nearby island called Talikod Island just an hour boat ride away from the main Davao City. It was a funny name for an island since "Talikod" actually means back.
So I had just learned that it is called Talikod because it is facing its back to Davao's main island but there's something on this island that compels tourists and even locals to always come and visit it. The main reason? Their beautiful Isla Reta Beach Resort.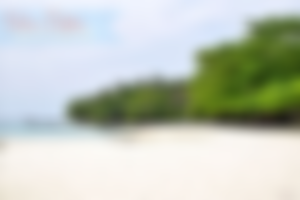 For us to reach the island, we have to take a boat to a certain port in Davao. It was just near the city proper so we took a cab on our way there.
Below are the things that made that weekend special:
It was amazing that when we reached the said port, there were lots of coast guards in their orange uniforms cleaning up the coastal area. Some were picking up trash in the shore and the nearby areas while some were on the waters but obviously picking up also trash in the sea waters because they were holding a pack of plastics.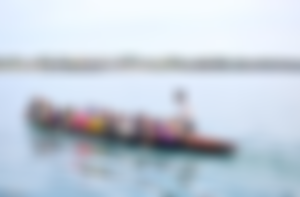 The photo above shows some of the coast guards on their morning dragon boat practice, these were not in their uniform though.
That was actually my first to see coastal guards doing the act and I wondered if the other provinces are implementing this kind of activity for the coast guards. And did I also mention that there were other coast guards exercising as well? By the way,  I didn't see any one of them with a big belly. It seems like everyone has been doing their regular exercises.
By the time we reached the boat and had settled down all our stuff, we noticed that there were kids around playing and swimming in the port. By the way, unlike any other port in the country,  this one here is definitely clean and neat. No plastics floating in the waters or anything so kids is indeed free to take a dip in this area.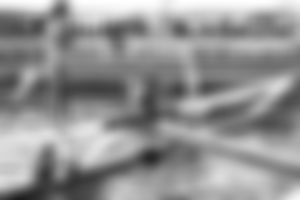 Hubby then took photos of these kids who were not asking for anything but were just being kids by themselves. I was actually expecting that these kids would then try to ask for a penny and swim into the waters to catch the penny but no there was no such case.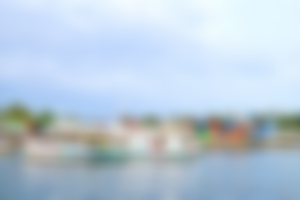 The Davao port view in the photo above. The boats there are painted with vibrant colors and this one here has purple side colors.
The only time that they were asked to go out of the boat was when it was time for the boat to go. Doors were locked and the engine started.
After an hour of sailing, we finally made it to the island. Talikod Island it is but the resort itself is called Isla Reta Beach Resort. I was unable to really figure out why it has a name as such but then I was lured by the beautiful white sand beach so I was left with nothing but taking photos.
Together with us in the boat were high school students whom we thought were celebrating their class graduation but later on learned that they were simply celebrating their friend's birthday.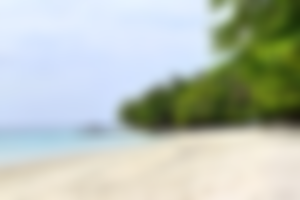 There's a  long stretch of white sand. There's an array of trees giving a wide area of shelter for the guests of the island. There were cottages around with pretty luxurious space and the tables are always clean. Grilling areas were provided too for those who would prefer grilling their foods which we did.
A restaurant is also available for those who don't like to go through the hassle of grilling and stuff. There's of course a fee for every specific cooking requirement.
One more thing, certain rooms are also available for anyone who is planning to extend their stay on the island. The locals here are very accommodating and they had been very generous as well in terms of information and friendliness.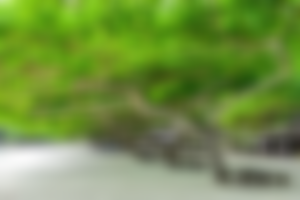 And oh, just one more thing,  there were locals who are also picking up the fallen leaves and trash which were dragged by the wind and they had been constantly throwing the trashes inside the trash bins situated all around the resort. It was amazing that no trashes or fallen leaves can be seen on any part of the island. 
That was one of the amazing things on the said island.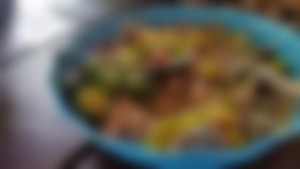 Since we were not really prepared for this out-of-the-island beach activity, we didn't bring any food with us but fortunately, we were able to buy bottles of mineral water from the port market before we head to the boat. So thankfully that helped us hydrated throughout our trip.
As per our host, the island has its own restaurant so we can definitely buy food there but that would cost us a lot. So we tried to walk around and asked the locals but then we noticed a couple arranging their for-sale items. We went near them and figured out they were selling fish and squids. We were all relieved to see them. 
Here's our conversation with the vendors:
Us: how much is the fish (pointing to the freshly caught large fish in the table)

Vendor: 120 per kilo

Us: are you sure? How about the squid?

Vendor: also 120 pesos per kilo. 

Us: wow! That's cheap! We'll buy two kilos each.
That was the cheapest huge tuna fish and huge squids we got to buy. In Cebu City, these kinds of seafood will cost us thousands but I'm Talikod Island, we got some grilled fish, grilled squid, and "kinilaw" all together for a very affordable price.
Since we have a vegan with us, we also bought some vegan dishes from the restaurant.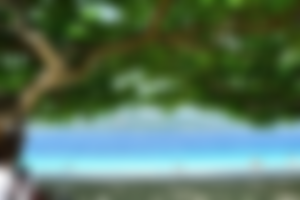 While preparing our lunch, more and more boats were bringing guests so the island started to become a bit crowded. But it has a huge sea shore area so there's no reason of becoming overly crowded.
In front of us were high school students whom we thought were from a private school since these beach bums were having high-end gadgets and equipment.
They brought with them digital single lens cameras and iPhones too. We were just behind them and they were really acting like seniors. They had brought their liquors too. And these beach bums were already smoking at their age! We were all amazed and surprised at the same time by their acts but anyway that's their lives and we were merely watching and observing them since they were situated in front of us.
But aside from these teenagers, we also found other tourists like the foreigners and locals who had been enjoying the waters. 
There were families too who brought with them their Korean friends and there were also others who came here to just take photos and leave. I guess that was me.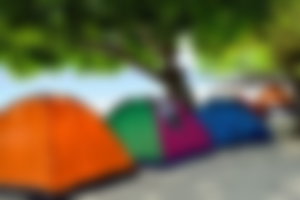 Oh before ending this blog, I would like to also stress that there were also tents pitched on the shores for those who love to gaze at the skies in the evening. 
Tents can be rented but there are also some who come here with their own tents so they can pitch them without paying anything. 
The island is a public one. You can come here without paying anything but if you'll be using their services and amenities, that's the time that you'll be paying for this certain stuff.
If given another chance, I would gladly be coming over to this island again to chill and enjoy the beach. Plus I can have my favorite seafood served fresh and really tasty from the grilled ones to the kinilaw. I would definitely love to stay here for a night and watch the stars above my face.
Anyways, hope you had enjoyed my blog! Check out the previous articles:
xoxo,
momentswithmatti Mother | Boholana | Cebu | Philippines | Travel | Photography Enthusiast | Calligraphy | Art | Crypto Noob
Noise | Hive | Steemit | YouTube | IG | Twitter
Sponsors of Momentswithmatti