Huni Farm for Organic Food!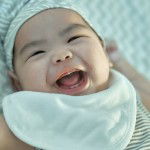 I am back with my Davao travel series!
Today's blog entry is all concerning this organic farm that we visited during our second day. After checking out from Highway 81, we headed directly to Huni Farm which was around an hour and a half away from Marilog District, Bukidnon Davao Road. We had lunch there and I will be sharing with you that experience as well as a review if this is even worth it!
All natural, healthy and ultra delicious buffet.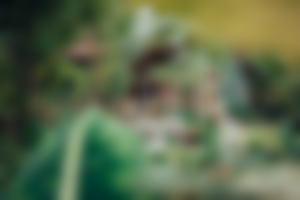 That's what Huni Farm offers to their guests every weekend. After a good amount of research, I learned about Huni Farm and because James loves to visit farms and see their products personally, I believed that he will surely love to visit this as well. It was perfect timing that we could pass by it on our way back to Davao City.
Buffet happens only on the weekends and ala carte orders are on weekdays. For Php 450, a visitor can then eat all he or she can between 11 in the morning and 2:30 PM. They serve organic food which is all cooked in their kitchen which is also an open one so guests can actually see them cooking and preparing the variety of food right there. 
When we arrived, it was already past 12 noon. Our reservation was confirmed and we were advised to take any table from those which were laid out on the farm lawn. These tables were also covered with huge umbrella-like covers. The ambiance is really cozy and close to nature. James and I choose the table near the entrance though, it was windy but not too cold.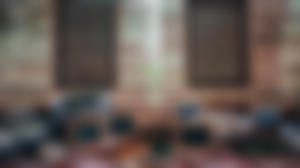 The Huni Farm's kitchen also has its showroom for all the food available for its weekend buffet. I went inside, run through space, and figured out that since we were already an hour late, the food displayed was almost running out.
Still, it was a buffet so I thought they'll refill whatever is already running out. I found a lot of interesting food around just like their crisply "Kangkong" with Tartar sauce, cheezy bacon Macaroni, Ensalada Platter with salted egg, Panizza with Arugula, and salad options too for their starter.
For their main course, they were placed at the center of the area, Egg soup, grilled Squid, Chicken Biryani was there too, sweet and sour pork and a few others plus they also got some organic rice!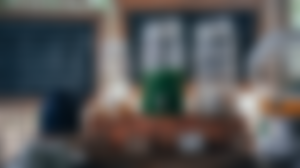 As for the desserts, there were not so many around. I saw some empty plates of caramelized sweet potatoes, a small piece of Leche Flan, and Durian Yema cake! There was also a native available and some good fruit juices such as Orange, Cucumber or Pipino, and Guyabano which was my favorite, and flavored water, all of them in different huge mason jars.
But aside from that, there's also a hot pot of Tarragon Tea available for anyone who wants to drain the fats away.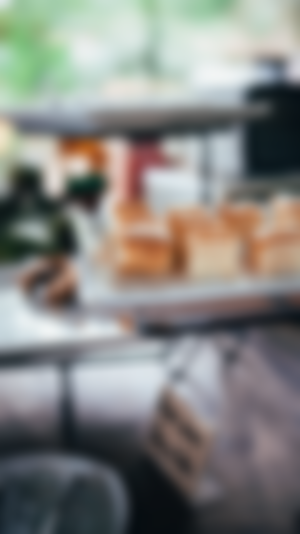 The Huni Farm is very well known for its bread and I was a little sad that there were only a few pieces left when we arrived. I was still hoping that we'd get to taste some of their newly baked bread but upon coming into the room the second time around, the bread section was already out. It was a sad scene.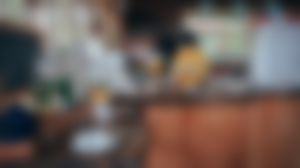 Anyway, I was already full of organic foodstuff. I was surprised as well as my husband by how good their cooks and chefs were! Almost everything tastes good and we both love the ambiance while eating!
They also placed lighted candles on our table to keep the bugs and flies away from landing on our plates. Some of the crews were also very enthusiastic with taking care of our plates while we were away. They made sure our tables are clear of empty plates before we could even get back.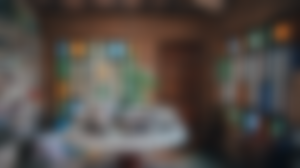 Huni Farm's crews and staff were also very friendly. The kitchen was just an open space so I got to talk with the kitchen crew. They were even smiling and talking with each other as well as with the customers while cooking and baking. Some were even eating their lunch too and having a break. The owner herself was also working together with the crew and boy, I didn't notice that she was the owner until she spoke with one of the guests and bragged about how good their food was.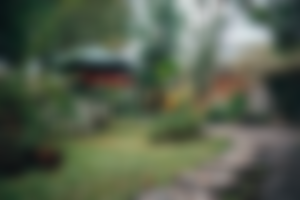 A few days before coming by, I expected that we would be able to tour around Huni Farm. Unfortunately, we didn't because first, there was no one from the Huni Farm staff offered it. Second, we were shy to ask where to go to see their farm. Shyness is never a good attitude and we regret it a lot.
In fact, we badly want to go, James tried it but he went back after walking a few steps away from our table. He said he couldn't figure out where to start and we just stayed around the vicinity where the kitchen and the garden. I wish we got the chance to see their animals and how they were being fed, what they are eating as well as their plants and vegetable garden!
But, don't get me wrong. Within the area where we were eating lunch, we already could feel the farm vibe. There were many plants and trees and in fact, the weather was really comfortable, there are wind and breeze, it was not that very humid or hot because of the trees surrounding us.
The farm also sells some souvenir and gift items from food to herbs and tea selection as well as honey! The gift shop is in the entrance area.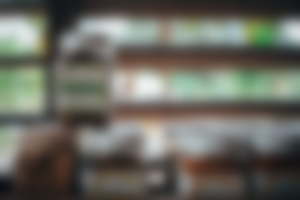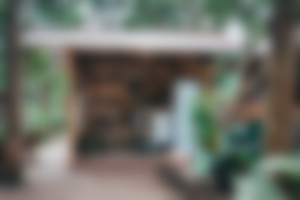 I believe that anyone who would want to have a healthier alternative to their food should visit Huni Farm. It is really one of a kind and finding a place to have organic serving is a little hard to find now given the situation of pesticides and all.
Personally, I would love to come back and try their bread. I was sad that we didn't get to try them. I learned they got a long list of available Artisan Bread such as Russian Black Bread, Red Spinach Loaf, Ciabatta, Whole Wheat Loaf, and Baguette.
Overall, I love the ambiance but there's nothing much to do around except eat. So if you feel like Php 450 is too much for lunch, then I suppose this is not a good place for you. I also admit, that getting full was very easy and fast here because of how good their foods were based on our experience. If you want to try eating organic food in Davao City, then it doesn't hurt to try visiting Huni Farm at all!
Make sure to reserve a slot! Their Facebook account manager is really prompt in responding to inquiries and reservation requests.
My previous article:
xoxo,
momentswithmatti Mother | Boholana | Cebu | Philippines | Travel | Photography Enthusiast | Calligraphy | Art | Crypto Noob
Sponsors of Momentswithmatti