Read in a Month: August 2022 (0.29 BCH)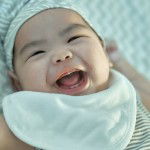 I couldn't sleep tonight, I slept at ten in the evening, woke up around one in the morning and now I can't get back to sleep. I tried to, I closed my eyes, thoughts were just encircling my head. My eyes tried hard to shut but you know when you try to force your eyes to close but they just won't stay still? That's how mine was and so after more than an hour of trying to sleep, with latching in between as the baby wakes up every now and then to latch, I decided to just get up and do something.
I must write so to keep those negative things that are filling my mind. It's the first day of September!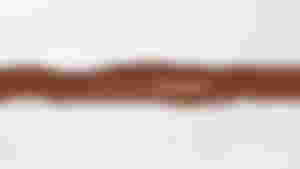 I have so many things to do. Some of them include making blogs, editing videos, and posting on social media, I am just preoccupied with so many things, I guess I am out of focus and perhaps this is the reason why I am not able to go back to sleep.
I should focus on what matters. Before starting this blog, I finished one of my devotional plans. It was about Job and it's just comforting when he said in verse …
4You said, 'Listen now, and I will speak. I will question you, and you shall inform Me.' 5My ears had heard of You, but now my eyes have seen You. 
What struck me is that part in verse 4 when Job said he will question God and God informs him. Sometimes, I tend to shy away from questioning God knowing that He is the greatest, omnipotent, omniscient God but it's amazing how Job didn't do that. He questioned and God was patient enough to inform or answer him.
I decided to send my questions in prayer. I ask God that whatever it is that's keeping me in this state, He would reveal and help me depend on Him, be satisfied with Him, and live my life for His glory.
---
I still can't sleep after that prayer so I just went ahead and made a blog on Steemit and then now on Readcash. I thought since it's the start of the month, I'd just make my report for August 2022.
Here's an overview of my articles: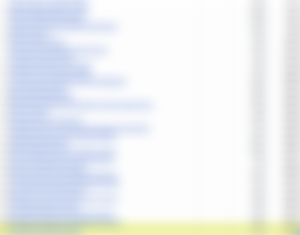 So, I was amazed that I reached 30 blog articles this month. I can't believe that I still was able to make at least one blog per day. Although I missed one and was short from the previous months, I guess 30 articles is already good enough.
The only concern though is upon looking at the earnings. It states a total amount of $42.55 but in BCH, it's just 0.295 BCH. This is only half of what I earned last month.
I know this month was a struggle in terms of earnings, it kinda discouraging for some, I admit, I felt the same way too but I had to refocus and just continue writing. I have read some of the users here had paused in writing because of the low income. I decided to just push and try to please rusty, I guess I was not successful with that. I see other users who are still getting good earnings and I guess it's how Rusty was programmed. There are perhaps user tags, labels, indexes, etc that triggers Rusty and target to give rewards just to those users, those who don't have that certain perhaps badge won't get that much reward.
Anyway, it's fine and I guess I just have to try and try to please Rusty. As I had mentioned before, I must be consistent and just continue publishing articles here.
The amount of BCH that I have earned had been withdrawn now so my wallet is empty this time. It's time to accumulate again for September! I will continue to read, write, and comment. I guess my sponsorships will not be renewed again for this month, I apologize! I hope we can get good earnings this month so that the sponsorships will be soon renewed.
---
As for noisecash, it's just hard to earn there right now, my free tips were always less than 0.10 and I guess I only had earned around $5 in there. But I am still active there, not that active compared to before though.
I will continue to publish daily in both noise and readcash. I just wish that BCH will pump this month.
---
I guess that will be all for today! Thanks for reading guys! Time check, it's 5:14 AM. I hope I can sleep now. See you later!
---
You might also want to read:
xoxo,
momentswithmatti
Mother | Boholana | Cebu | Philippines | Travel | Photography Enthusiast | Calligraphy | Art | Crypto Noob
Sponsors of Momentswithmatti