Our First Weekend in Davao Was on 2016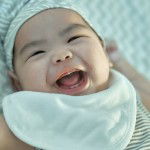 A weekend could be spent chilling in your room enjoying a good book over cups of coffee, or perhaps watching all day long a good movie you have been wanting to watch at the cinema but then the showing was over so you decided to download that movie on the internet instead, or maybe you are just doing nothing at home. Or maybe you had realized that you are big enough and have to help mom do the house chores while your mom wonders if you might have awakened at the other side of the bed.
Now how about waking up in another place, another city, or another mountain on a Saturday morning? How about being away from home, away from your comfort zone, away from those sounding keyboards of your office computers, and how about away from your usual environment?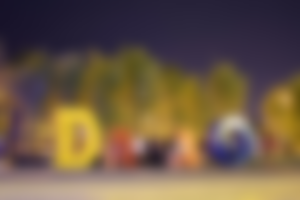 My husband, James and I had been tagged along for a weekend stay in Davao which had extended but I will not share that with you anymore. It was Friday afternoon at five that we were scheduled towards Davao International Airport for a weekend at James' colleague's home city. They have been like that ever since their colleagues would be inviting them to visit their home town and tour around. I am glad that I was included and we were able to get a ticket back and forth to Davao.  This trip by the way happened in 2016, yes you read it right! Thankfully, I still have things to share about this trip.
Since I have been talking about our 2019 trip to Davao, why not include this that happened three years before 2019? Why not? That was our first time going to Davao!
Leonard, another colleague came to our house so he can join us in and we were already on our way to Mactan International Airport at three in the afternoon making sure that we won't be left by the plane and there was also some heavy traffic happening in Mandaue City area so we want to avoid these hassles. Fair enough, we reached Mactan very early and we waited for the boarding announcement. 
Gladly, there were no delays on the said flight and we got to fly at the exact time of our departure. We witnessed a sunset in the skies which was the first time for the two of us. It was amazing that we have to take a video of it and photos too!
It was our first time witnessing this and we couldn't help but appreciate nature. Sunsets and sunrise are two of our favorite times of the day and if given a chance, we would like to be witnessing these events in places that we would be visiting in the future.
Do you also have the feeling that sunrise is like a beginning and the sunset is a promise of something better to happen in the future that is just how I feel. Ever since we start watching sunrise and sunset, we want more of it. The Philippines is really blessed to be an archipelago and where we can witness these in any part of the country. I am grateful to the Creator for creating this beauty and installing the appreciation feeling in every individual.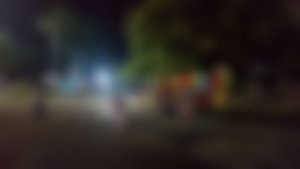 Since we reached Davao in the afternoon at almost six, we had to enjoy our first night in the city which has been known as one of the safest cities in the world?Perhaps, in the country? I am not sure though today but in 2016, it might be true.
Unfortunately, hubby forgot to bring our camera with us while we were out in the evening for we thought we would just be eating out for dinner however, our host, Harvey called his family members and toured us around the city with their Ford Ranger. Of course, we can't go back to our hotel to get the camera so we just used my trusty Samsung Galaxy S5 which was at that time about to go out of battery life as well. Good thing it has a battery saver functionality.
First stop after dinner was the People's Park. It is a famous spot in the city as it is a huge area which is full of trees and plants however, it is also containing lots of statues and decorations. Since it was already dark when we went there, it was a bit hard for us to take photos of the area. But it was obvious that we are in a beautiful area.
There were lots of people inside yet we can still feel that the place was well maintained, there were trash bins all over the place. A huge sign of People's Park is constructed in the heart of the park. 
Aside from this signage, there were huge real-size statues of certain cartoon characters but there's one that is obviously famous of the place and that is the eagle that is located just on the opposite side of this signage.
There are more to it like mini-forest, dancing fountains, man-made waterfalls which are connected to the man-made lake, kids playground, tropical rain forest trees, open plaza, Durian dome, gigantic statues of lumads all over the park and the Philippine Eagle statue.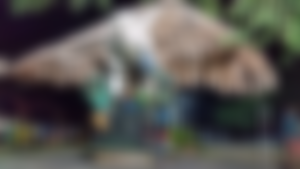 Since it was nighttime, we were unable to take a photo of the Durian dome which has a very interesting architectural structure. 
After walking around the People's Park and burning what we had eaten for dinner, the companions told us we are going to a higher land area of the city which will give a good view of the entire city.
It was surprising to us that the location which Jack's Ridge is situated was actually covered with seawater before. There were huge clams which has can be seen all over the place that significantly show this area as a deep seawater before since huge clams only live in deep sea area.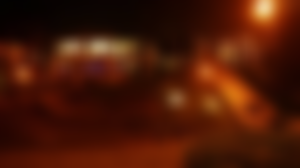 This is a view of the restaurants and a mini plaza which has been used for garden weddings too. Photo by jboycagumbay.
Then  through the signage around, we also learned that the land was formed as the retreating headquarters of the Japanese forces during the end part of the World War II. 
However, at this point in time, it has now became a new experience to dinners and is now on its way to become a premier dining resort in Davao City. It is comparable to Cebu's Busay Area because it is overlooking to the city.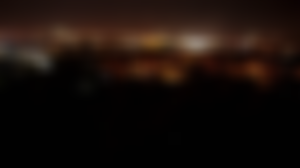 We didn't eat in the area though since we're done with dinner, we instead went to the city's so called Matina Town Square which is comparable to Cebu City's Mango Avenue. It is an area where those who want to drink and listen to a live band can go to.
We had a few light drinks there but there was something that had really surprised us, there were military men in the vicinity. Davao is known to be one of the safest cities in the world and they have a city ordinance of curfews too. These kinds of places as well have business hours until one in the morning. Before one, we went back to the hotel where we were staying. That ended our first day in Davao. 
Saturday was another day in Davao. We were supposed to wake up early and be at the port by six in the morning but then since our companions were late in waking up, we decided to take the next trip instead which was at nine in the morning.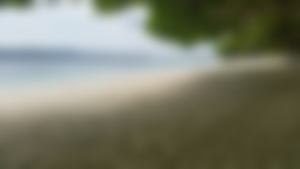 We finally got to the port by eight and was able to secure our seats in the huge boat. After almost an hour of water trip, we finally reached Talikod Island where the beautiful Sta. Rita Beach is located. It has a wide stretch of white sand and an incredibly blue crystal waters. There were tents pitched at the shore where the shady trees were also standing by. 
Local uncooked sea foods were available too which were surprisingly cheaper compared to the ones in the city. We asked the resort to have them cooked for us too but we grilled the other fishes and also got the some of them for Kinilaw. 
The cottages are also affordable at 150 pesos only and it is remarkably obvious how clean the area was. There were people roaming around and picking up all the fallen leaves and those plastics which were dragged by the wind. After enjoying hours of swimming and eating in the resort, we decided to go to Samal Island. The boats which took us from Talikod Island to Samal was just next to the Sta. Rita Beach and the boat fare was only at Php 20 which was way way cheaper than what we thought.
Reaching Samal Island, motorists who are locally referred to us "habal-habal" welcomed us and asked where we were up to. Gladly, these guys offered to take us to Hagimit Falls for a reasonable price. Hagimit Falls is well known here as a public waterfalls open every day for visitors and tourists. Php 40 is the entrance fee which I guess is a bit pricey though and once you get inside, you'll have to also pay additional fee for the cottage.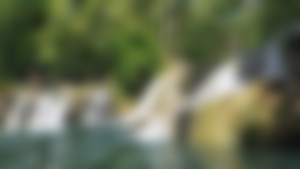 All of us have to take the stairs going down to the waterfalls and there were to different areas where you can enjoy the waters. There's one near the stairs and is visible from above but the waters aren't too deep so if one wants to just cool down and doesn't really like jumping or whatever, they can prefer to stay here but since we were looking out for some adventure, we went down to the next drop where it has two areas that one can jump to.
The boys had fun jumping off the cliff area. The waters were deep in this part so jumping wouldn't be an issue. One of them had even made a backflip!
It took us some hours here and just waited for the day to end before we went to the bus terminal which brought us from Samal Island to Davao City.
Our last day in Davao was spent all outdoors from start to finish. We were lucky that our host has family members who let us borrow their car for our whole day service. We started at GAP Farm.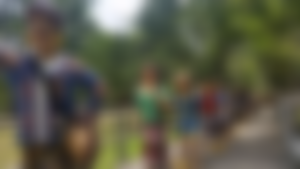 GAP Farm is a huge area which is famous for its LAND OF PROMISE landscape print which is visible from the main entrance of the area. It is also a good area for a family gathering as they have their swimming pool and restaurant around which offers good food as well however if you are planning to dine there, make sure that you would order it beforehand since they take longer time to serve.
One of my favorite areas in the farm is their National Hero, President and the Philippine Tribe runway. It compose of life size structures of how our ancestors look like, how they dress and what are they called.
For our dinner that day, we went to Davao's Tribu KMindanawan, originally a restaurant but is now offering weekend fire shows. We were all lucky that we got to set a reservation since we came a bit earlier than the start time.
We went over to the nearby area which a drag racing event was commencing. That was my first time as well. By around five in the afternoon, we went back to the Tribu KMindanawan and it was perfect timing since the show was just about to start.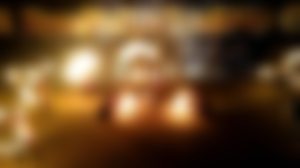 The fireshow was definitely a must see if one is visiting this city. They offer this for free as long as you get to dine in at their restaurant. It was around twenty to thirty minute show and there was a lot of fire, in all areas of their huge activity floor. These guys were really good at playing with fire.
After the said fireshow, we had dinner at the said area as well and enjoyed another dance presentation of different tribes.
This entire post is a summary of the weekend that I and my husband spent in Davao City. Back when we were young and very available, we were like weekend warriors, working the entire weekdays and spending the weekends out exploring many different places in the country and even on Cebu island.
Thanks for reading, you can also check out my previous articles:
xoxo,
momentswithmatti
Mother | Boholana | Cebu | Philippines | Travel | Photography Enthusiast | Calligraphy | Art | Crypto Noob
Sponsors of Momentswithmatti