The Hobbit Houses of Mt. Kitanglad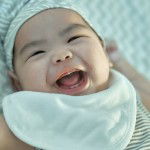 Read related articles:
Circa 2018 when my husband and I traveled to Bukidnon. Our DIY trip required a lot of transfers, from Cagayan, we took a van to a terminal and then we rode a bus to Bukidnon then finally, we took a motorcycle ride to Imbayao where the hobbit houses are located.
Aside from it hosting these houses, Mount Kitanglad Agro Eco Farm also takes pride on their organic farming practices. This 22-hectare farm is owned by Mr. Benjamin Maputi. The hobbit houses are made by hand by the owner's son whom we were able to meet during our stay.
Ben as to how he wants to be called has a heart for DIY structures. He made more than ten hobbit houses in this area, from the concept to building the house to planting all these faunas around the structure.
We were the first guests to stay in the hobbit house, it was still a work in progress when we stayed but today, there are many of them that are functional, with complete amenities for staying overnight.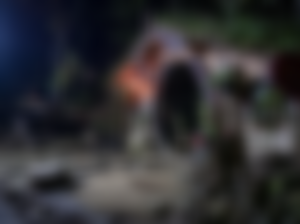 There are more things to do in Mount Kitanglad aside from having hobbit houses. There's a farm that visitors can check on, they also make their own citronella oil so visitors can ask for educational information on the matter. As the farm sits on the foot of Mount Kitanglad, it is also evident that there's a rain forest in which one can observe nature at its finest. Ben for one is a nature lover, he goes into the forest and looks for our national bird, the Philippine Monkey Eating Eagle. He had a few clips to prove that there are birds living in the vicinity!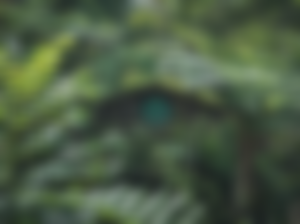 This hobbit house was located at the far end of the hobbit houses area. It has a cute bridge, wooden of course and a table and chairs set up with teacups and a pot too! We took some photos while in there.
There's a neighboring house next to a cute bridge. All of these houses were just for pictorial purposes only during our visit, today, I am not sure if they have improved them. There's a man-made lake as well in front of the house, let's name them hobbit house 1 and 2.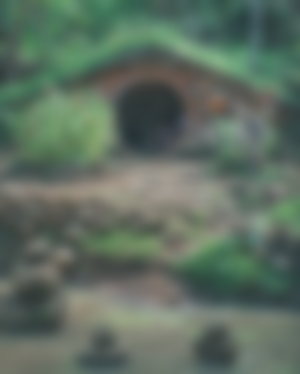 The wooden bridge on the right takes visitors to the green door hobbit house which was where we stayed overnight.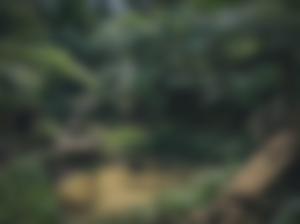 At night, we had a campfire at the farm, then we stayed a little late at our room. We heard a lot of crickets and other insects, it was a little scary but we slept well. It even rained! It was definitely cold in this part of the mountain. What greeted us in the morning was truly worth waking up early!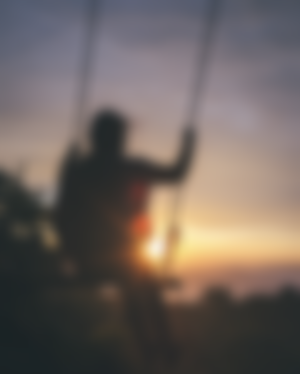 It rained that night but in the morning, there was a beautiful sunrise! The farm had an infinity swing facing the east and the horizon was just amazing! The sun peaked and I was wide awake to capture every single second that we were at this spot.
I super appreciate the effort of Ben in offering more than just farming. Today, there are a lot of guests who visit the farm and also more and more development are being made, like additional hobbit houses which can accommodate guests for overnight stay and more. I have not checked their social media account though.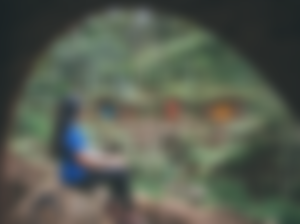 The view of the other hobbit houses. This one which I was sitting has other hobbit houses too which were still being worked on during our visit.
Obviously, they were filled with soil and it becomes muddy when it rain. We actually inspected each house and those at the opposite side are almost just the front design, nothing's inside.
Trivia, there's a spot in Cebu City which has hobbit houses too and it was Ben who designed and made it. These hobbit houses in Mt. Kitanglad were actually prototypes of those that were in Cebu City and other areas in the country. It was Ben who told us so.
Next blog, I'll share with you how it felt staying overnight in an unfinished hobbit house. I am happy to share that we were the first ones to actually stay in Mt. Kitanglad's Hobbit House.
Thanks for reading!
---
xoxo,
momentswithmatti Mother | Boholana | Cebu | Philippines | Travel | Photography Enthusiast | Calligraphy | Art | Crypto Noob