Remembering Our DIY Trip to Mt. Kitanglad Agro Eco Farm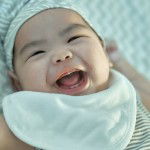 Hi readerists! I got that term somewhere in noisecash, a user had referred those who are in read as readerists or was it a different one instead? Anyway, today, I'd like to share with you a trip that my husband and I had done on 2018. It was a very memorable experience and so I decided to go back the memory lane, trying to quench this thirsty wandering soul.
This Do It Yourself trip happened before the pandemic so you can see people here on the photos were not wearing any masks at all.
So, let's get started!
Our flight to Laguindingan Airport was at four in the morning, so we had to be awake before one in the early morning of October 5. 2018. We booked a grab car to Mactan Airport, the flight was only an hour to Laguindingan Airport in Cagayan De Oro City! It was our first time to be in Cagayan too but we will check this city next time instead, for now, it was just a hopping station for us!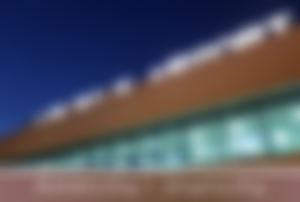 I noted here sleepless day in the photo because we didn't have any good sleep, we had work the day before our trip and we had to wake up pretty early, we did get a few minutes sleep in the plane but that was not enough, later in this blog, you will see the challenge in getting to the Hobbit Houses or the Mt. Kitanglad Agro Eco Farm.
Upon reaching Laguindingan Airport, we took a van towards Agora Terminal. We of course took the fastest option to get to the terminal, according to my research, Super 5 was the best option. We have to be at the terminal before six in the morning so we could take the double decker bus because we want to experience riding that too!
We arrived in Agora Terminal at 6:30 AM. The double decker bus was rented for the entire day. We took their airconditioned bus instead which departs at seven in the morning.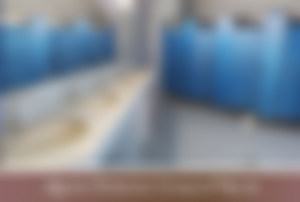 The comfort room looks clean right?
Going back to the bus, it was my first time to find a bus in the Philippines which has an entertainment device in each seat! Kids could play and adults could watch movies which was what we did!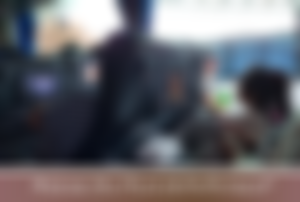 I wonder if the Pabama Bus Tours is still in business these days. The pandemic might have affected their business too! Until today, we still have not tried any double decker and it is still part of our bucket list.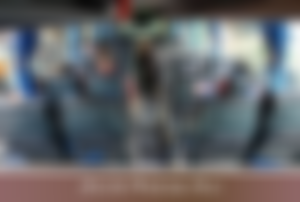 The bus wasn't full so I had a lot of time and space to take photographs while waiting for it to depart from the terminal.
There's a lady crew as well who leaded the prayer before departure. She was also assigned to assist the customers as well as offer snacks for sale! There's a comfort room inside the bus too but I didn't have the chance to take the comfort room during our trip.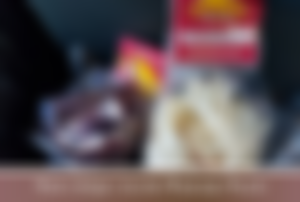 We bought taro chips which were products of the same bus company! I love the sweet and sour flavor though!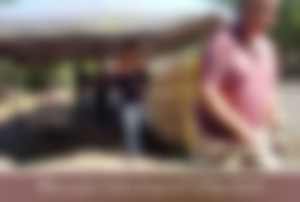 It was in Mindanao as well that I had experienced getting out of the bus for inspection and disinfecting. There were military personnel who manned this check and we have to pass by the tent to step on a disinfecting liquid. As mentioned by the lady crew, this is a mandatory requirement so each and every vehicle moving from one border to another has to stop and get the passengers out for inspection.
You know, due to the pandemic, these inspections became a common sight anywhere in the country. When we experienced this first in Mindanao, I find it weird and a little scary seeing those guns on the military officers' hands but after being able to see that every single day during the pandemic, I am already used to it.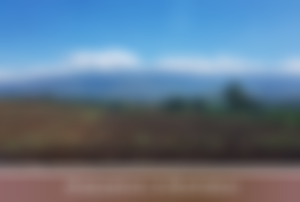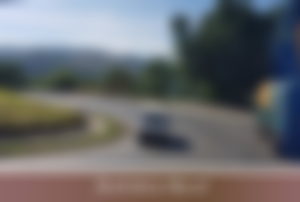 Now we were heading to Malaybalay, these two above photos were just some of the views while we were inside the bus! I already forgot how long was the travel time. I had enjoyed the view though so it was just worth it specially the mountain ridges! I wonder if I would be able to see them in person, up close and personal!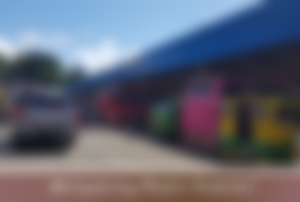 We reached Malaybalay Public Terminal, we checked for the jeepney that would take us to the area where we can rent a habal-habal to get us to the Eco Farm but we got lost. It was a long story and we wasted more than an hour, thankfully, a good Samaritan helped us out and we were able to reach Kisolon where there were motorcycles which can take us to the farm, we just have to pay them with additional fees so they'd pick us up the next day.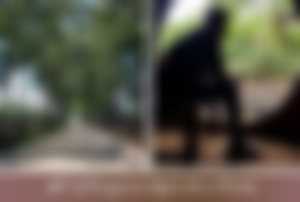 To reach the Mt. Kitanglad Agro Eco Farm, we have to endure a 50-minute motorcycle bumpy ride, it was totally an unexpected surprise. Along the way, we spotted banana plantations, there were also pineapples, and those rainbow tree too! I was amazed seeing its trunk bearing different colors!
Thankfully, we reached the home of Mindanao's Hobbit Houses and we were greeted by its fresh air and nature at its finest!
I will talk about our stay at the Mt. Kitanglad Agro Eco Farm in the next blog! Writing this makes me really miss traveling, the surprises that it brings, and the adventure, of course, if given a chance, I'd do it again as long as my husband is with me.
---
xoxo,
momentswithmatti Mother | Boholana | Cebu | Philippines | Travel | Photography Enthusiast | Calligraphy | Art | Crypto Noob