I Spoke Too Soon, Dehydration's Knocking!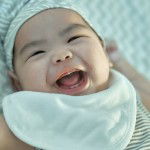 Date: October 1, 2022
Time: 4:51 AM
I posted a few hours ago that my little one is having multiple episodes of vomiting since four in the afternoon the other day. It continued until around one in the morning on Friday and I thought that he was okay as he was able to sleep already.
However, it came back in the late morning but it was better as it wasn't the same as the other night. We were able to sleep in the morning but when it was almost lunchtime, he threw up again and we immediately went to the clinic.
Unfortunately, the clinic is only open from 8 AM to 11 AM and will resume by 3 PM instead. Now we decided to go to a local manghihilot and get him checked too. It wasn't in the plan but my father suggested it and I agreed.
Matti behaved well during the hilot and he was even conversing with the manghihilot. Then we went home, and rested again, he was still not eating! But he slept again!
Around quarter to four, he woke up and vomited once again. We headed over to the clinic and waited for the pedia to see him. While waiting, he vomited again. He would ask for water each time and dede too.
As soon as the doctor came out, she asked us questions about what happened, was there any food that he ate recently which is not present in his usual diet, all I could think of were the JCO donuts he ate when we went to Tagbilaran the other day. He also ate a lollipop, an old stock after lunch on the same day that this happened.
The pedia explained that too much sugar and sweets can indeed upset the stomach. She then checked Matti, thankfully, Matti was responding to her well. He seem unafraid, it was totally different from the last doctor's visit where he would cry each time the doctor touches him or asked him anything. This time, he was even able to answer some of the doctor's questions like if he recognized the animals on the clinic's wall.
At the end of the doctor's visit, she prescribed some rehydrating powder which will be added to some water, a probiotic, and a tummy rest medicine which will help with his stomach as she said Matti's tummy sounds like a drum, there's certainly trapped gas in there.
We bought the medicines needed and headed home. Thankfully, the vomiting stopped. He was active again, he even played the drums that evening. He was also drinking the medicines and I was happy about it.
As per the pedia, if Matti won't respond well to the prescription and would continue to vomit every 30 minutes to an hour, we must bring him to the emergency room immediately, we must not wait for another day as dehydration is just knocking on the door.
I was thinking about this and when he vomited last night, there was this conversation in my head if we should bring him to the ER already. However, Matti's still okay, his diapers are also wet which means he has been peeing, he still latches and would ask for water. However, he is not eating anything and he seemed tired.
There was also a laboratory request given by the pedia so we can have his blood, urine, and stool checked to see if the cause of the vomiting and diarrhea is bacteria.
My husband and I decided to just observe further. Thankfully, since last night, he only vomited three times. As of the moment, he is sleeping and I took this chance to make an article.
I hope this will end soon. I am not able to think well because of sleeplessness, we have friends from Cebu who are in Bohol who would like to meet us but we travel yet, it's Saturday and we have church commitments.
Hopefully, we don't need to go to the ER or get him admitted as it is a hassle, and getting him an IV is a disaster based on our previous experience. Urgh! I am unable to think well now. I have a lot of things to do but I need to prioritize my baby.
Thank you for reading, check out my previous articles here:
xoxo,
momentswithmatti Mother | Boholana | Cebu | Philippines | Travel | Photography Enthusiast | Calligraphy | Art | Crypto Noob
Sponsors of Momentswithmatti