Php 7k Per Night!?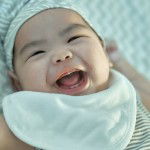 Hey guys! On Friday, my husband received the confirmation of where we will be staying for our trip to Singapore. Of course, I am excited but I was a little shocked when I learned about our hotel pricing!
As a context, my husband's company announced a few months ago that their 5-year club members will be traveling to Singapore this year. James, my husband, has been with the said company for almost a decade, nine years to be exact but he will turn ten years by March of 2023 and he has no plans of transferring to another company because his company has been really good to their employees, him included.
Last year, it was a pandemic, and travel was restricted so instead of travel incentives, they received electronic gadgets instead. James opted for a Macbook Air M1 which I am now using. He has his own Macbook Pro which was also a company-issued unit.
But this year, they resumed their international trip incentives to all loyal employees since traveling was easier. They had a survey and Singapore was the winner. Our tickets were booked for July. God willing, our stay will be between October 14 to 19 so that's five nights stay.

Today, our hotel was booked and I was shocked because we will be staying at this Hotel G and it costs Php 7000+ per night for the Good Room in King bed which is best for those couples with one child below ten years old! I was really expecting that they book a hotel which will cost us around Php 3000 - 4,000 per night but this one is just costly! I really can't help but exclaimed if we could somehow stay in a different hotel instead. But my husband told me we are covered by the company. The only case though is that my parents are traveling with us.
Yes, they asked if they could join because they want to see Singapore with their own eyes. Singapore is a very advanced country and so they want to visit it as seniors themselves, they want to enjoy their senior years. And I agreed with that so they will be staying at the same hotel.
Since I want to treat them as well, I want to at least make this trip memorable for them so I have a goal of setting aside some amount of money for our allowance so we could at least get the best experience!
Thankfully, the husband's company can arrange the booking of the hotel as well so that their room can be near to ours.
My parents were also laughing themselves when they learned about the price! Before the hotel was revealed, my husband and I talked about paying for my parent's hotel but then since this came out and the price is just too much, I think we will not cover the entire amount instead. Tehee! Anyway, since it will be his company who will book a room for the parents, he will be asked by the company to pay for it after the said trip so we will see what happens.
I am now checking on what this hotel can offer and why is it very expensive, I mean, to some that might not be that expensive but for me, it is already very expensive, I remember when we traveled to Japan and South Korea, our budget for our room was definitely not like this.
Now it makes me think of our Taipei trip, we stayed at Hotel Papa Whale so I guess our room was a bit pricey!
Anyway, I am glad that there's already an update for the October trip. It will happen in four weeks! Let's ready our cameras!
Thanks for reading! Check out my previous articles as well:
xoxo,
momentswithmatti Mother | Boholana | Cebu | Philippines | Travel | Photography Enthusiast | Calligraphy | Art | Crypto Noob
Sponsors of Momentswithmatti