Cebuano Comfort Food!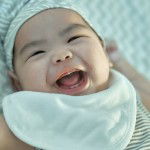 Our first part consisted of Puso, Larang, Sutukil, and Ngohiong. Today, we will surely be mouthwatering from the next list that I have created. This list is what I have come up with but for sure that are still many that I have not covered.
So let's continue: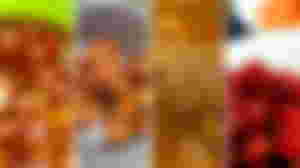 Who could resist Lechon? I have blogged about this before with the title City of Lechon and it is still a top favorite. While it was only a royalty food before and is only eaten during huge celebrations like birthdays or weddings, it has now become a daily craving for Cebuanos.
There is Lechon everywhere, in mall food courts, random restaurants, and buffets, even on the streets as well as the airports. It has become widely popular that Cebuano business owners had the idea of freezing the Lechon parts and selling them to those who would like to bring home Cebu Lechon to their respective families, this explains why there's a Lechon vendor in the airport!
Lechon is a whole roasted pig. The pig is cleaned up from the outside to the inside, its internals is also taken out and will be used to also cook a different dish. The pig is roasted over charcoal for hours. It's a very tedious way of cooking but the results are always satisfying.
Today, there are many choices and flavors too like spicy ones, boneless, and many more. Most of the diners would request the skin because that's where the flavor is.
Although this may seem delicious, it is also a possible food that is taking part in why there are many obese Cebuanos nowadays.
Cebuanos don't want to throw away certain parts of a bull, that would be a waste so the perfect way of utilizing that is cooking it too! But this is not really a Cebuano original, it came from the Chinese, who are very well known for their prudent character.
You'll be surprised that this dish is made of chopped bull testicles and genitalia or penis, this is considered an exotic food in the city and is usually cooked in a large cauldron and is very sought out by locals.
Although I have not tasted one yet, I do believe that many, or shall I say the majority of the Cebuanos love this dish, it is also the reason why they will never go absent in street carenderias or eateries.
I bet this dish can be found in several parts of the country, but Cebuanos claim that this Balbacua dish is a Cebuano original. Again, to save all the parts of an animal when cooking, even the tails have to be utilized.
Balbacua is another soup dish, oily, gelatinous, super tender, and not so healthy but Cebuanos love them. It is cooked with lots of ginger, garlic, onions, salted peanut, star anise, and salted beans. Just like the rest of the soups, cooking it is straightforward but requires a long time of tenderizing especially since this is mostly made of skin.
I found as well during my research that Balbacua was derived from the Spanish term "barbacoa," which means to cook meat very slowly on an open fire.
In the Northern Philippines, this is referred to as "Chicharong Bulaklak" but in Cebu, we call it Ginabot, sounds robotic right? Well, it is very popular here in Cebu, it won't be absent in any street food eatery and it is usually eaten together with Puso and some cold soda to go with it too.
Ginabot is actually deep-fried pig intestines. The intestines are cleaned, boiled, and then deep-fried which makes them look like flowers when cooked. It is very crispy and somehow best eaten with friends along low seating benches on the sidewalks.
Most of the college students and even the laborers eat this on the street sidewalk, it comes with a tasty sauce made of vinegar or soy sauce with lots of onions and calamansi which makes it taste better.
Grilled or fried, Cebuanos love their Chorizos. Obviously, this came from the Spaniards who had colonized the country for more than 200 years.
There are several types of Chorizos, there are spicy ones, regular and special types. Most are being sold in dozens and are sought out by those who are bringing them as "pasalubongs" to their loved ones who are now in other countries or other provinces.
There's a very typical way of cooking this and it doesn't require oil but instead water over medium heat. Oil is not needed as the Chorizo itself becomes oily once the skin pops open. The caramelized Chorizo is what every Cebuano desires.
This dish is a favorite for breakfast and even on evening street food adventures.
Pretty sure there are still other Cebuano comfort food and dishes which I have not included in the list. I knew that because I am not a pure breed Cebuano, I am a natural-born Boholana and the list was only made out of my personal experience living in this city for more than a decade and input from my husband.
How about you? Do you have any comfort food from your local country or where you are based right now? Would you mind sharing them in the comment below?
Thanks for reading! Check out my previous articles:
xoxo,
momentswithmatti Mother | Boholana | Cebu | Philippines | Travel | Photography Enthusiast | Calligraphy | Art | Crypto Noob
Sponsors of Momentswithmatti