Negros Occidental is a Must-Visit! This is Part 1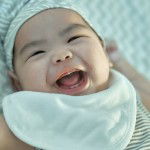 A wedding anniversary is an event worth celebrating, there's no better way to celebrate it than by traveling! I am sharing with you our third wedding anniversary travel special!
James, my husband, and I went to our neighbor island, Negros Occidental to celebrate our third wedding anniversary last February! For the past three years, we had consistently celebrated our lives as a married couple through traveling, in the first anniversary, we went to Baguio City. Our second one was an adventure to Batad Rice Terraces in Banaue and a side trip to Sagada plus we also watched UAAP Women's Volleyball match for the first time together! This year, we made it to Bacolod, Cauayan, and Sipalay in four days and three nights!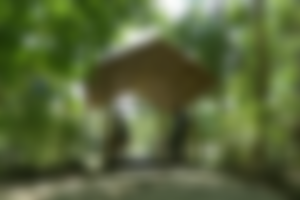 James and I at Punta Bulata in Cauayan, Negros Occidental
Traveling nowadays is very common, company workers do travel to bond and build rapport with colleagues, families go out to treat parents and children alike, friends traverse new places to catch up and unwind, and a lot more. For us, it has been a gateway to education, a help to the promotion of the country's attractions, an aid to help tourism, and most importantly, to learn more about each other.
Marriage is not just signing a contract and that's it, it's a constant battle to pursue each other. Both of us had learned a lot about each other's character and attitudes through all our travels, we have also learned to easily resolve issues, talk about our misunderstandings, and respect and support each other's decisions. I salute all those couples who are traveling together, I strongly believe that it will make the relationship stronger!
---
Disclaimer: This part right here consists of a lot of commutes!
Since we had no airline booking, we had to commute, note as well that most of our travels, or shall I say 90% are usually DIY, I do a lot of research prior, and as much as possible, we stick to it.
Our trip started with an hour bus commute from Cebu City to Toledo City where we took the FastCat vessel going to San Carlos City. It only took an hour! Highly recommended!
From San Carlos City port, we took a "sikad" going to their bus terminal but ended up taking a van instead as recommended by our "sikad" driver, we passed by the mountains of Don Salvador Benedicto and we were in awe with its landscape beauty! It was a tough ride because the v-hire was an old one, I highly recommend taking the bus instead which will be much much more comfortable, I am actually thinking of going to Don Salvador in the near future!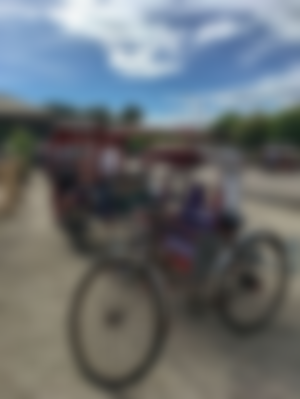 High sikads at San Carlos City
After two hours, we reached Bacolod City! It was unfortunate that we were caught up in the midst of traffic, I didn't really realize that Bacolod has bad traffic like Cebu, but anyway, we reached at our booked hotel and ate lunch at ChowKing because our hotel was just behind a mall.
The truth is, our main destination is actually Inayawan Cauayan where we booked a romantic cottage. Bacolod City is just a side trip but what to do in Bacolod in just 24 hours? Well, we went to two tourist spots: Campuestohan Highland Resort and The Ruins!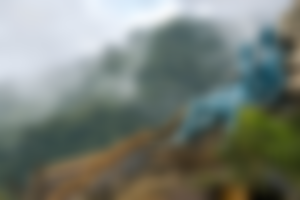 At Campuestohan Highlands, I felt like we were transported to a different country! This was so far the biggest resort that we had been to! There were huge structures of famous movie characters such as the Neytiri and Jake Sully of the famous movie Avatar, the Transformers were there, Kingkong, Marvel Super Heroes and a lot more! One of the things we both love about were their rooms and cottages, although we didn't really spend a night here. They got wave pools and adventure activities too like zip lines and hanging bikes!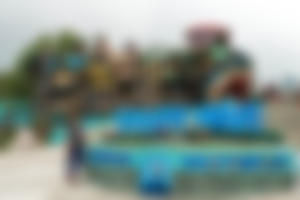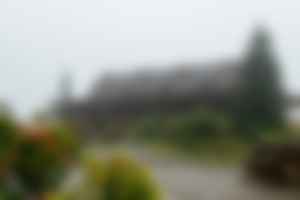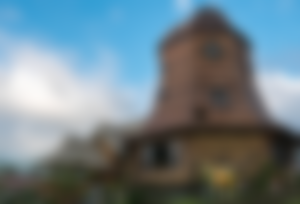 It rained while we were enjoying the Indian Village and there was a thick fog! It was amazing to experience such, then after an hour or two, the sun came shining through and we were treated to a foggy yet sunny time while exploring more of the resort's corners.
I would highly recommend visiting this when it's about too dark, that time when you can still have enough light for a good photo opportunity, and then take long exposure shots as it gets dark.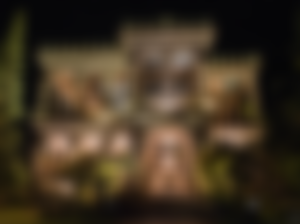 However, since we had taken a lot of time in Campuestohan Highland Resort because a day is not enough to fully enjoy the place, we arrived pretty late. It was six when we arrived at the main highway, we hired a tricycle for the round trip ride because it was already late and no more public vehicles which can go there and booking Grab or Uber is quite expensive (yes, we are budget travelers). Our hired tricycle driver was very kind, he waited for two hours for us and we were really thankful to him!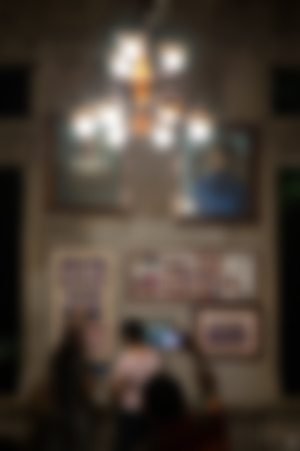 The Ruins showcases a love that has lived through time and survived the tragic WWII. For Cebuanos, we have hired of Temple of Leah, The Ruins is very similar to it except that this mansion was built and became a home to Don Mariano Ledesma's children until it was burnt by the American guerrilla forces. Although the structure was ruined, its building frame was left with all the memories of the family in it. From then on, it has been referred to as the Ruins, it showcases the long-lasting love of Don Mariano to his wife Maria.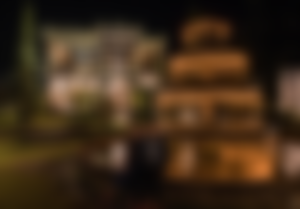 A romantic restaurant serves food and drinks to guests at the adjacent part of the mansion, a live single-man band as well plays and sings great songs while the guests enjoy the view, it was a good night to think about love. We took lots of long exposure shots as well and called it a night as we felt we had enough photographs to keep.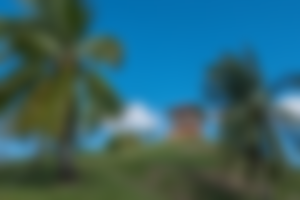 It was August of 2017 when I stumbled upon a blog featuring this cottage on a hill, without hesitation, I booked it via Airbnb and believed with all my heart that this would be a perfect place to celebrate our wedding anniversary.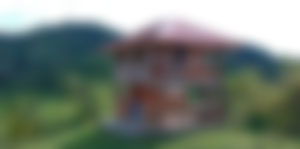 From Bacolod City, we hopped again on a v-hire which brought us to Inayawan, Cauayan, Negros Occidental. Our host fetched us and showed us to this cottage on a hill which he refers to as Natural Native Sea View Cottage.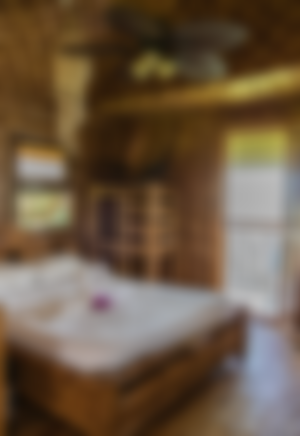 This is a sole cottage atop a hill, it requires a good walking up to the top, the cottage has almost everything needed to live - a little kitchen with all the stove and pans, two washing sinks, a fridge, a 50-inch LED with a hard drive full of movies and a Beats by Dre surround speaker, two telescopes, enough storage room, a comfortable bed with pure white linens on a bamboo made bed frame, a pretty gorgeous terrace facing the Palawan ocean which offers a stunning and marvelous sunset view, a split type air conditioner and my favorite, an open type shower where I enjoyed watching the blue skies and the nearby green mountains while taking a bath! Both of us literally fell in love with it that we want to stay longer, we stayed for two nights by the way.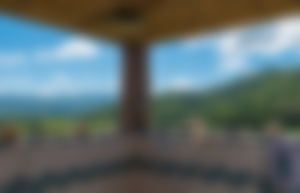 On our first day, we just stayed in the cottage, opened our lappies, and blogged all day long with the beautiful shoreline view (did I also mention that they have free wifi with a decent connection?), we also watched the sunset together which was definitely romantic and laughed at the sci-fi movies we watched then called it a night.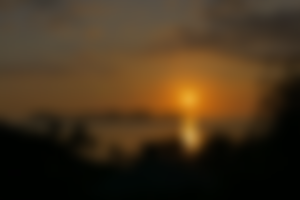 This is the first part. I'll post the next part in a separate article. Notice that this article has been posted on Steemit too. Check out my previous articles here:
---
xoxo,
momentswithmatti Mother | Boholana | Cebu | Philippines | Travel | Photography Enthusiast | Calligraphy | Art | Crypto Noob
Sponsors of Momentswithmatti