Booster Shot and Lazada Order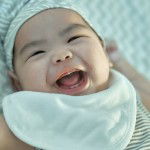 Hello guys! I want to share with you today what happened on Wednesday. Today's Friday and I am feeling better because it's been two days that my husband and I were not feeling well.
So, initially, we had no plans of getting a booster shot but because my husband's HR team mentioned that for this year's five-year club's travel event by October, a booster shot is required for those who are joining the trip so we had to get that shot as soon as possible.
Last week, we went to the Rural Health Unit and inquired about the booster shot schedule. We figured they have vaccinations every Monday, Wednesday, and Friday. It was Friday when we visited the center which was supposed to be a scheduled vax day but there were no vaccinators available then.
We were advised to come back Monday or Wednesday. Monday was not also a sure day because the vaccinations have some activities in DOH so I was told by the personnel to just come back by Wednesday instead as it is sure that the vaccinations will be available.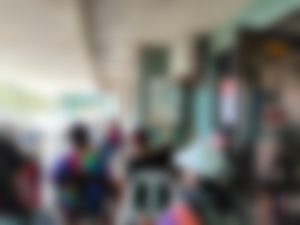 So by Wednesday, my husband and I together with our little one came to the RHU, there were some people around whom we think were for vax too but figured they were for a check-up.
In another table, we found the personnel who were assigned for the vaccination interview and blood pressure check. We were entertained immediately and our vitals were taken.
It didn't take long before we were called for our turn to be given the injection. All our vitals were good and so we headed into the room where the vaccinations were waiting. There was one lady who was given before us and our papers were already laying on the table.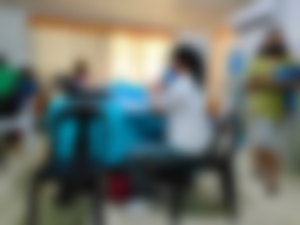 Since Matti was with us, we had to take turns. My husband went first and the vaccination went fast. It was then my turn afterward. The vaccinator asked about my keloids and we had a little chit chat then the injection was given.
Then we were advised to wait for 15 minutes in the waiting area before heading home.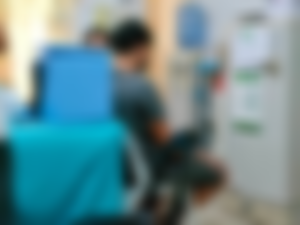 It was already 11 in the morning when we were waiting before heading home. Our vaccination cards were given as well with the booster information.
We found out that there are second booster shots available too but the categories that were prioritized at this point are those who are senior citizens and front liners. Anyway, only one booster is required for our trip.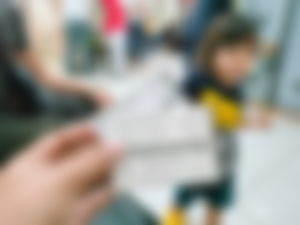 After 15 minutes, we were told to go since there was no problem at all. I didn't feel anything at that point though.
Upon reaching home, we received a Lazada shipment. This was the soap and shampoo set that I bought for Matti. I had been searching for a soap that will keep its aroma even if the baby is sweaty. I had searched on some mommy support communities and this brand was what they had recommended.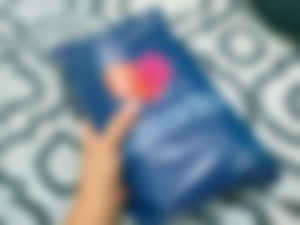 I checked the brand online on Lazada because we have some vouchers available from Citibank. The liquid soap of 500ml was worth almost Php 400 each and since the shipping fee was the same if I order two so I just ordered two right away so that I don't have to purchase them again and again.
I figured out when the shipment arrived that the 500ml bottle is already a big one. It was packed properly though, there was a thick bubble wrap covering it and then it was covered with thick cardboard too and it was even taped. I can say that it was secured well so when it was delivered.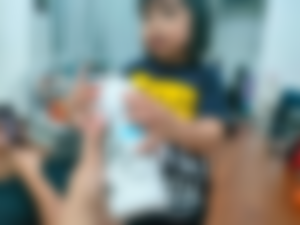 I believe this will take more than 3 months before Matti could finish a bottle so getting this is better.
On that day, I also used it when I bathed Matti and it had a really nice smell. I can also just use a tiny pea size and it makes a lot of bubbles already! The best thing about it is that its smell really doesn't go away even if Matti gets sweaty the entire day!
As of the moment, we had used it for five baths already and so far so good. I really like that Matti is not smelling bad after playing, I recommend it!
---
That's it for now. You can check the previous articles too:
---
xoxo,
momentswithmatti Mother | Boholana | Cebu | Philippines | Travel | Photography Enthusiast | Calligraphy | Art | Crypto Noob