Loot Bags and Packed Lunch for the Kids!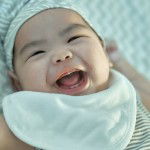 Hi guys! I still have a lot of things to tell you about how Matti's birthday went. For today, let me share with you what we prepared for the kids at church on Sunday, July 24. This was his pre-birthday celebration with the kids at church.
Matti is part of the Sunday school kids although he is not very attentive right now due to his age, as a toddler, he is more concerned only with play so I have been praying that soon, God will bless our local church with enough budget so that we can get the back area where we spend our Sunday school will be fixed and soon, we will get the toddlers to a play area and they can spend their time there.
But for Matti's birthday, I decided to share some with the kids. The plan was to cook a jolly meal for them. Jollibee is a famous fast food restaurant in our country and most kids would love to have a jolly meal, even Matti is a fan of Jollibee. But I can't afford to buy each one of them Jolly meals so I instead decided to cook.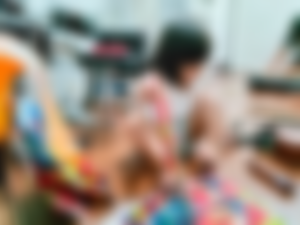 But aside from the meal, it was also a plan to give them party bags. A few days before that weekend, my mother and I went to a grocery store to buy the goodies.
The goodies consist of several items, if my memory serves me right, I bought curly tops, Calcheese, lollipops, chocolates, cupcakes, and several assorted candies.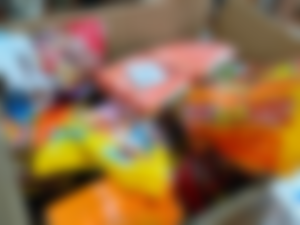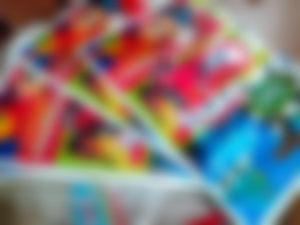 Of course the birthday boy also helped me pack these items. But really, he was more of a tester because every time I open one pack, he would ask to get one opened so he could eat them! I guess it was not a good idea to have him while preparing the party bags.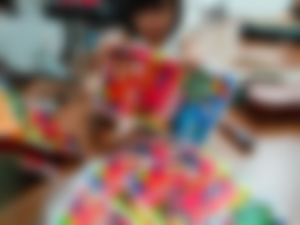 Anyway, everything went well and I was able to secure 20 party bags. I have estimated that there will be around 15 kids. I just prepared more just to be sure.
On Saturday evening, I prepared the things that will be cooked the next day. I bought 20 pieces of chicken drumsticks, a kilo of spaghetti, and the necessary ingredients to cook sweet spaghetti.
I thought cooking 20 pieces of chicken would be easy. I was actually wrong. It was my first time cooking that many and I were a little afraid I might not get the taste right but with the help of many tutorials online, I got the chickens marinated that night.
On Sunday morning, I was able to wake up at five in the morning, I started with cooking the spaghetti pasta and then I heated the oil too for the chicken. After around thirty minutes, my brother woke up and helped me with the cooking as well as my mother.
It was tiring, we finished cooking at around seven in the morning. My sisters helped me pack the meals. I have learned a lot about cooking this many chicken drumsticks and I guess in the future, I'd be faster at cooking them. That experience became a training ground for me because, for others, cooking might be natural for them but for me, it's not so whatever I accomplish at the kitchen, it's already a great achievement and it's one step for me to increase my knowledge in that aspect.
Our church service starts at nine in the morning and the kids were given the meals by 10:30 AM after we finished our lesson and activity. The kids happily received their packed meals which consisted of crispy chicken, spaghetti, and a few pieces of bread!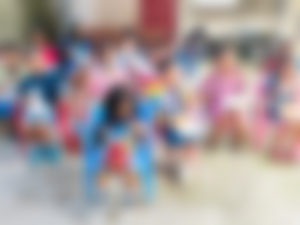 But most of them were really excited about their loot bags! The kids sang happy birthday for Matti too!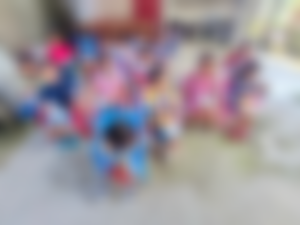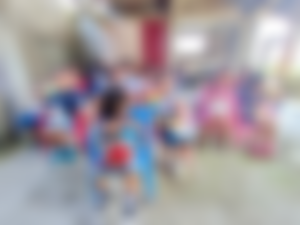 I thank God for the provision and for the strength He gave me to prepare such for the kids. I am grateful to my family for being supportive and had helped me in the preparation.
Thanks for reading! Check out my previous articles here:
xoxo,
momentswithmatti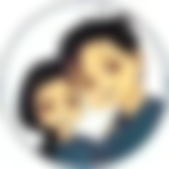 Mother | Boholana | Cebu | Philippines | Travel | Photography Enthusiast | Calligraphy | Art | Crypto Noob
Sponsors of Momentswithmatti