I Forgot To Include Matti for SG Arrival Cards!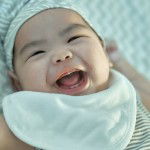 My husband's been following up about our SG Arrival card application since yesterday. I tried to before we slept but our arrival date is not yet available to be selected so I planned on doing that today but then I forgot to do it when I was using my laptop inside FastCat on our way to Cebu, then I was caught up by the many things happening during the day like visiting malls and buying stuff, I'll share with you some on the spot purchases that I hope I won't regret soon.
Eventually, I was able to get our SG Arrival cards done this evening but there was something wrong - I forgot to add Matti to our group submission.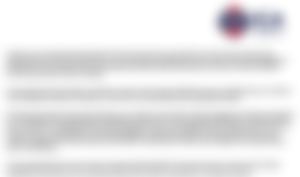 Apparently, all travelers are required to submit their SG Arrival Card before arriving in Singapore. This does not apply to those transiting/transferring through Singapore without seeking immigration clearance and fully vaccinated residents traveling through the land checkpoints.
As part of Singapore's Vaccination-differentiated Safe Management Measures, one must be vaccinated to participate in certain activities in Singapore like dining in F&B establishments, entering shopping malls, attending certain events, etc.
Group submission is highly recommended for those traveling as a group but it is capped at a maximum of ten persons. I filled in the required information such as the name of the travelers, passport numbers, location of the hotel, what kind of transportation will be used in coming to Singapore, and a whole lot more, the vax cert was one of the important things to upload.
With group submission, I don't have to reenter some common details like the flight number, hotel, and port of departure. This was better because there were quite a lot of things to add.
I happily sent the files with the confirmation but then my husband realized, Matti's not included! I told him I didn't include him because he doesn't have a vax certificate just yet. My husband was also confused if we should or should not add Matti. So, he confirmed it with his colleague.
After confirming that they did add their little ones, I decided to just use the individual submission instead. I felt bad leaving Matti and not adding him to our group submission but it's good that we didn't miss it.
The submission of arrival cards has to be done three days before the arrival so I am glad that I got to finish this tonight.
These are the things that we needed for this travel:
vaccination certificate
- we had a few hiccups when we were trying to generate our vax certs too.
- my mother's no first and second dose while her booster details were found.
- I requested an update by uploading her first and second vaccination cards to the portal.
- as for my father's vax cert, he had the wrong date of birth. The HR team said both passport and vax cert must show the same details so we submitted another request to update it with the right date of birth.
- Thankfully, these things were corrected in just two days!

Travel Insurance
- this was already purchased by my husband's company including my parents' but the charges will be deducted from my husband's travel budget.
- the travel insurance must include COVID coverage as well.

Singapore Arrival Cards
- all done and completed, I forwarded the files to my husband. We are not printing the file anymore, instead, we will show the digital copy instead upon arrival in Singapore.

SG Dollars
- while we think Singapore is a cashless city, we believe we still need Singaporean dollars in case there's a need for us to pay for items and goods along the way.
- our plan was to get some cash exchanged today but thankfully, one of the husband's colleagues offered some SGDs. We availed it and so we don't have to go to any money exchanger.
- as much as possible, we will be using our credit card during this travel instead of cash.
I guess those were the important ones and so we are already set. We will just buy a few things again tomorrow like a stroller cover. and then we will finally pack our luggage ready for our flight!
Thanks for reading! Check out my previous articles:
xoxo,
momentswithmatti Mother | Boholana | Cebu | Philippines | Travel | Photography Enthusiast | Calligraphy | Art | Crypto Noob
Sponsors of Momentswithmatti