Day Two of Five in Singapore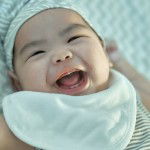 Our itinerary shows it's a whole day on Sentosa Island! We were scheduled to go to Universal Studios Singapore. I am not really sure how our day will go but this is a good time to just be a kid and enjoy!
My parents are not into movies and I am just like them but I know some characters there are rides too but we are not into rides as well, my husband said that if it's not part of their company itinerary, he won't go there, he'd rather just go around the island and take photos.
But it was one thing that Singapore is also very well known for so since our tickets were already bought by the company, we went.
From the hotel, we have to travel for around 30-45 minutes going to Sentosa. I am not sure if 45 minutes was too long but this was how we traveled there:
We took a bus from the hotel, there's a nearby bus in front of NAFA

We stopped by the Harbourfront Station or Vivocity

From there, we walked toward the third floor of the building and got into the free train to Sentosa Gateway

The train stopped by the Universal Studios stop.
The train was really full! There were so many visitors and I can understand that everyone wants to get there as early as possible. Universal Studios Singapore opens at 11 AM.
By the time we reached the entrance, we saw all the commotion at the Universal Studios globe, everyone wants to get their selfies with the globe! Of course, we wanted to have ours too.
After showing our tickets, we headed inside, it was already past 11 AM when we got inside. We took photos immediately and how I wish that the rides are just easy to get a seat but the lines are just too much! We tried to take one ride but the line wait would somehow take more than 30 minutes.
So we just went around at a slow pace from the entrance, Hollywood, we took the left going to the Far Far Away where we were able to take photos of the castle with minimal people around.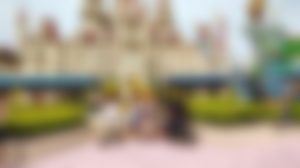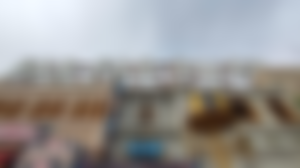 From Far Far Away, we headed to the Lost World where we found Jurassic Park and took photos of the dinosaurs and their eggs. We were already hungry at this point so we decided to check out the restaurants around.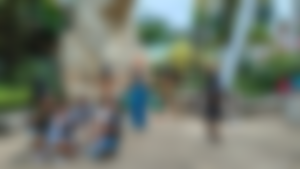 We decided to eat at Oasis Spice Cafe because it's air-conditioned and there was a huge space in case I need to breastfeed Matti. And indeed, I had to breastfeed him and he slept as well while latching. So we rested a bit more and when I thought it was fine to go, we headed out with a sleeping child.
From the Ancient Egypt, we headed to the Sci-Fi City and then to New York. We had so much fun taking photos of many characters but I felt like they are just few compared to what are being advertised.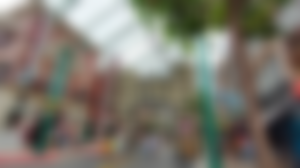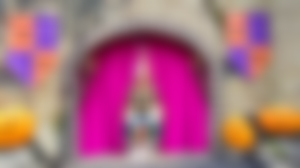 Anyway, when we were at New York and were in Sesame Street, we decided to take the Spaghetti Space Chase but Matti's height was not yet accepted to ride so we decided to opt out. We also found when we went inside that the line was very long so we just went out.
At the Hollywood, we found the cart again that sells pop corn so we bought one and a minion too which Matti enjoyed a lot! He knows the minions and are fond of them.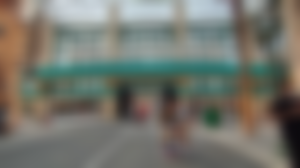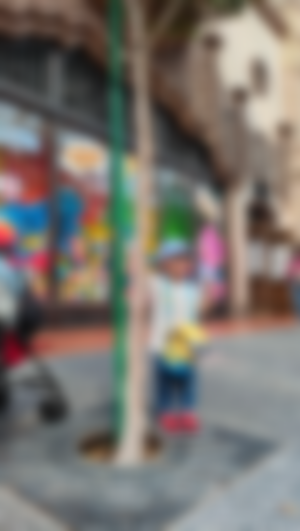 So we headed out from there as by four in the afternoon, the husband have to be at the Universal Studios globe for their group photo!
I'll talk about what happened that evening. See yah! Check out my previous articles here:
xoxo,
momentswithmatti Mother | Boholana | Cebu | Philippines | Travel | Photography Enthusiast | Calligraphy | Art | Crypto Noob
Sponsors of Momentswithmatti