Flying with Scoot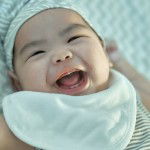 Date: October 20, 2022
Time: 4:26 AM
I surely miss interacting here, now that we are back in Cebu, I am sure that I can do my online stuff again. But first, I wanted to share with you our experience flying with Scoot to Singapore!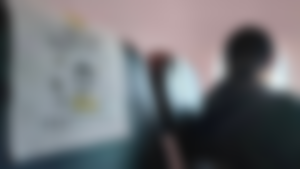 I had only heard of Scoot when I was still working for a pilot before. The software we support is an application that allows pilots to log their flying time. Scoot was one of the companies we always have time to access their portal. The software allows the pilots and crews to log in and captures their schedules from the company's website so when we booked a ticket to Singapore, I was excited to try a new airline.
In the Philippines, we have three major airlines, Cebu Pacific, Philippine Airlines, and AirAsia. I had tried flying with those three but for international trips, I had only flown with Cebu Pacific, Air Asia, and Emirates. So I wanted to document and compare the experience when I found out that we will be flying with Scoot.
I was happy to say that their online booking system was smooth. I had no issues with retrieving flight data, nor had problems with payment. I booked our tickets in July and both my parents also a few days after, both times, the experience was smooth.
Even after adding meals and sure seats, I had no issues at all with paying. The online site was fast as well compared to Cebu Pacific or even AirAsia. There's a good design and very user-friendly.
So I had no comment at all with their website but all praise.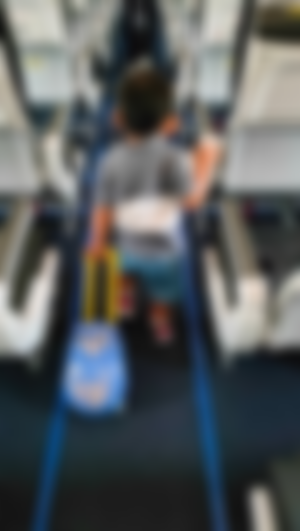 Our flight from Cebu to Singapore was at 3:30 PM while flying back to Cebu, it was scheduled at 11:55 AM. I must say, Singapore's self-check-in and self-drop-off options are great ways to ease the queue, of course, there were still counters to do those special cases like those who have items that can't be dropped there.
The only problem with the self-drop-off baggage part was that there was no sign that only one piece of baggage at a time so we put these two pieces of luggage and then the system went out giving us a not available screen on the machine.
Thankfully, a crew ran towards us and helped us out. It could have been smooth but nonetheless, we loved that experience of doing everything by ourselves.
Singapore encourages self-help and online process in almost all its services!
On both flights, there were delays. I guess it was more of a Mactan airport problem. We couldn't fly the runway because of traffic. On our way back to Mactan, the plane went flying around three times waiting for its turn to land.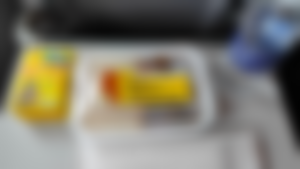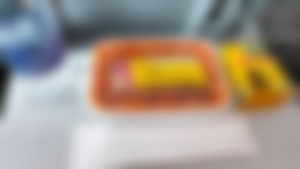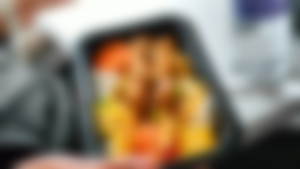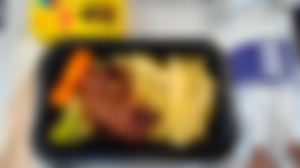 The meals were really small in quantity, totally different from what was on their website's photo. It was worth Php 600+ but I would not recommend it however, there was no option as food is not allowed to be hand carried.
While before, when we flew to South Korea, we bought food at the airport and brought it onboard, no one stopped us though but since Scoot's website specifically said no food is allowed to be brought in, we just decided to get the meals because we have a toddler and two seniors.
Serving took a while too since there were only four or five crews on board. It took a while to get to our seats which were in the 30th aisle.
The cabin crews are not that friendly too. They shout and frown when they can't understand you. Although helpful, they were not the most charming.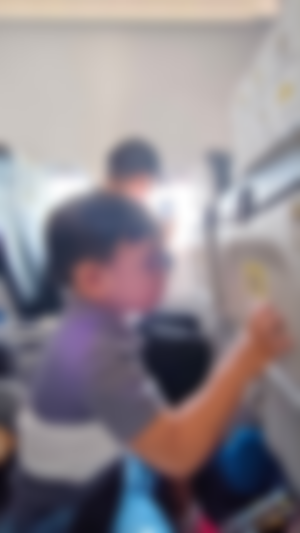 The flight was okay though, take-off and landing didn't feel scary and I am glad that Matti was all fine throughout the flights. He just cried one time when we were descending to Changi Airport but on the way home, he was alright while the other kids in the plane were all crying.
Thanks for reading! Check out my previous articles as well:
xoxo,
momentswithmatti Mother | Boholana | Cebu | Philippines | Travel | Photography Enthusiast | Calligraphy | Art | Crypto Noob
Sponsors of Momentswithmatti