Beaching After Matti's Birthday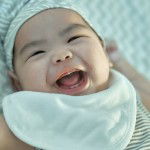 A day after Matti's birthday, my family decided we go visit a beach and have a little picnic over there. I have no problems with that idea since there was still a lot of food left for us. We brought the food and packed them. Our plan was to go to the nearest public white beach!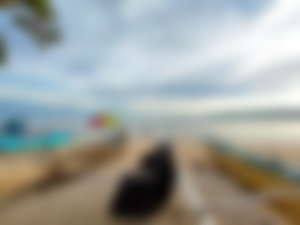 We arrived at Balodoy Beach or Warren Beach, this is a public one but there are cottages around that the locals had made for them to also earn money from. This is better though so the visitors can have a place to stay while enjoying the waters.
There's also a parking space spacious enough to accommodate a lot of vehicles. We were offered a table just right next to the parking area. Since we arrived past three in the afternoon, it was almost low tide but there was still part of the beach where we can swim. I have no intentions of swimming myself but I know that Matti wants to go splashing so I brought along spare clothes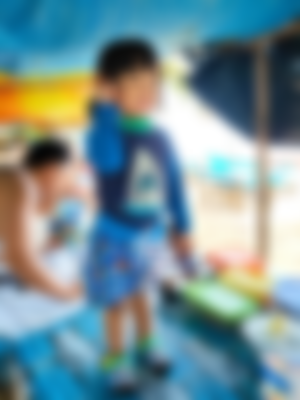 Matti not yet wearing his swim gears before coming over to the beach so I have to change his clothes first as soon as we arrive at the cottage. After a few minutes, he was all ready and was just waiting for his cousin Amari to finish dressing up too so they could play around.
Matti was wearing a rash guard, this was still big for him but he loves that there was a shark in it. He'd always point it out and tell me that it's a shark. This was just a gift from his grandmother.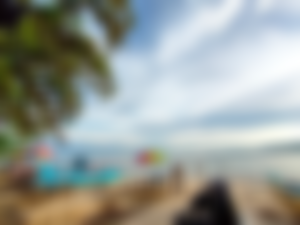 As you can see below, my mother and brother with his wife were busy with our little baby Qing. He was supposed to go swimming too but then when we inspected the waters, it was not clear and so we decided not to let him swim instead. After getting ready, it was Matti and cousin Amari who went out to play in the sand.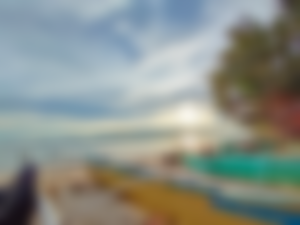 This beach has a long shoreline and it wasn't our first time going here. We had been here so many times in the past but each time we visit here, there are changes to the beach. The last time we went here was during a photoshoot for an engagement and there were no cottages yet. I guess that was in 2019.
The beach though has a lot of boats docked in there so all visitors must be careful especially those who have kids, they must be monitored well because these boats have spiky stuff underneath them.
Aside from that, there are also floaters available for rent. These floaters are just tires they inflated. One can rent it for whole day and use for only a dollar or two.
We went swimming and played with the kids while my sister-in-law and brother looked after our things in the cottage. We ate a lot as well, I guess I had gained a lot that week from eating sweets and carbohydrates! But all is well because Matti's birthday comes once a year only.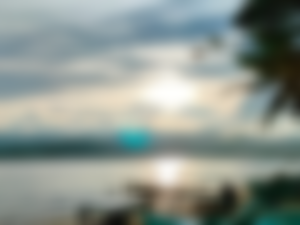 We stopped swimming when it felt like the sun was about to set. We went back to the cottage, rinsed ourselves with fresh water, and then changed to dry clothing. We made sure the kids would be cleansed well too from sand and salt water.
As we were about to go, we spotted the sun was really pretty! It was about to set behind the mountains. We appreciated the beauty of nature around us and we also met some of our ex-neighbors before when we were still living in another part of the town! It's nice to catch up with them.
Then we were on our way back home after that. It was a good day!
---
Thanks for reading, check out my previous articles here:
xoxo,
momentswithmatti Mother | Boholana | Cebu | Philippines | Travel | Photography Enthusiast | Calligraphy | Art | Crypto Noob
Noise | Hive | Steemit | YouTube | IG | Twitter
Sponsors of Momentswithmatti