My daily routine and new nails.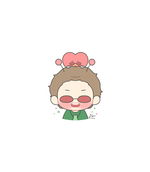 Hello beautiful people!
I hope you all are doing fine amidst of the shortcomings and uncertainties we may feel day by day. Always remember that a positive life is a happy life. ✨
---
Welcome to night shift!
Where today is tomorrow, tomorrow is yesterday, and I do not even know what day of the week it is.
---
---
Working in a BPO for almost three years now, still I am confused on time and day everytime I'll be scheduled on night shift. Yet, I get used to it. And because of that, my daily routine changed from time to time.
But here's my usual routine I do.
My shift starts at 3:00 AM. Sometimes at 1:00 AM. That just means my daily routine changes from time to time. But here's my usual daily routine.
At around 2:45 to 2:55 AM is my waking time. I only need five minutes to set up my tools then start to work.
If I feel like doing something on my first 10 minutes break, I will cook rice and prepare my coffee. Or I'll just rest for a while and scroll things on my phone. Then get back to work.
Then during my 25 minutes break, its either I'll cook my breakfast or just order beforehand if I still have spare money. Sometimes, I used my other 10 minutes, for me to at least have 35 minutes break, then get a power nap.
Then log out time. It is either I'll eat or take my bath or just lie in bed. But most of the time, I choose to lie in bed because of back pain and tiredness. Play with my phone and sometimes I fall asleep by then.
I'll wake up at around 2:00 PM, sometimes 4:00 PM. Then will take my bath at 6:00 PM. As much as I wanted to take my bath in the morning, I just can't as I'll be sleepy waking up by earlier.
Then after my bath, I'll get my dinner then maybe render pre shift overtime or just use my time here in Read Cash.
But you know what, I am having a difficulty these past few days. I used to fall asleep at around 8:00 PM, but now? Gosh! I'll fall asleep at around 11:00 PM.
Sometimes, it is just too tiring, but yeah. That's how it is. I actually get used to it and I just need to make sure to have my vitamins for a healthier body.
---
---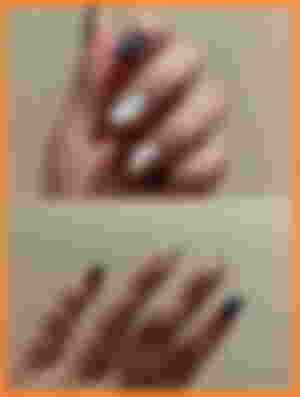 And look, I got my nails done again. Do you like the colour? Well, this is supposed to not be the design I will be having. It is supposed to be just a plain dirty white with a lining, but my heart wants this one. So I just go for it. What do you think? I just so love pampering myself this way.
---
That's all for today beautiful people. If you have any thoughts about this, feel free to leave it in the comment section below. Let's interact. Stay safe always! Xoxo ✨☺️
- MissJo 💜
Lead Image Source