3 years ago
(Last updated:

2 years ago

)
According to Japanese folklore, earthquakes are caused by a giant catfish, Namazu, in the interior of the earth. When he approaches the surface and wriggles and whips his tail, the result is an earthquake. Only the god Kashima can stop him and force him back to the earth's interior. When Kashima is tired or inattentive, Namazu starts to move and makes the earth quake.
In the late 1700s, Namazu began to be associated with disasters. Prior to that, he was a water deity, primarily associated with floods and heavy rain. He warned of those and stopped them by eating water dragons that caused them. During the 1700s, he gradually came to be regarded as the cause of them instead, and replaced the water dragon as the cause of various problems. After the great earthquake in Edo [now Tokyo] in 1855, Namazu increasingly came to be seen as a divine punishment for human error. In this way he was yonaoshi daimyojin, "The god of world improvement". They thought the purpose of his rampage was to improve human morals, not least to make people generous about worldly goods.
Within ukiyo-e, pictures showing Namazu were called namazu-e.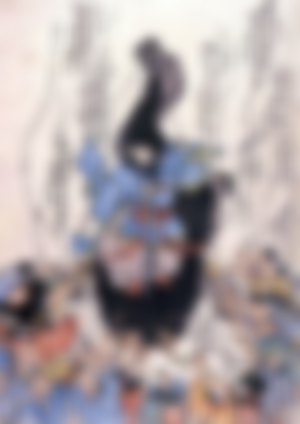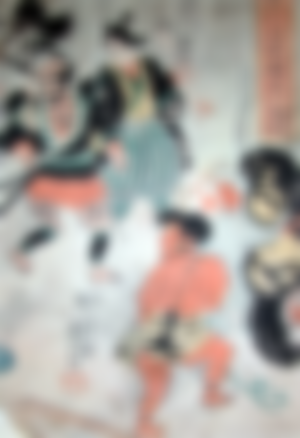 Namazu-e were typically Otsu-e. That means "picture from Otsu" and refers to the place where this sort of pictures was initially sold. They were simple drawings or woodblock prints with some manually added colour, often made by the artists while the customer was waiting. Probably the initial purpose of the otsu-e was to serve as an alternative to more expensive little Buddha statues. A picture with a religious function rather than an aesthetic. It later came to include beings from Japanese folklore and even totally secular motives.
An Otsu-e was typically unsigned. Of the namazu-e showed here, the one above is made by Utagawa Kuniyoshi, the others are anonymous.
The tradition of otsu-e is still alive, or has been revived if you so prefer. In any case it was not limited to ukiyo-e or the Edo period.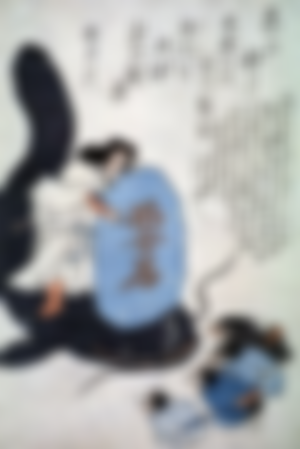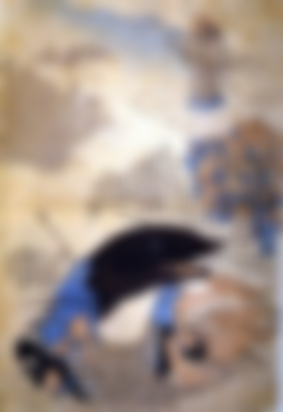 In nature, catfish are very interesting fish which can grow very big. They have no scales, can breathe and "taste" through the skin and have a developed ability to communicate by sound. As food, catfish is rich in vitamin D, but its fat is not good, since it contains more omega-6 than omega-3 fatty acids.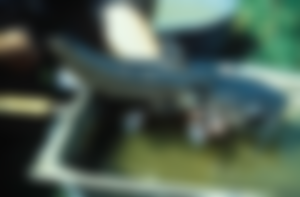 Copyright © 2020 Meleonymica/Mictorrani. All Rights Reserved.
You find all my articles on Japanese Art & Culture here.
Interested in Japanese culture? Join my community Japanese Art & Cultural History (7c1f).
You find all my writings on Read.Cash, sorted by topic, here.
3 years ago
(Last updated:

2 years ago

)