- A Investor from Gold to Stocks, Crypto.
- 40% CAGR Since 2008 with BitCoin Investment since 2012.
- loving Voluntarysm & Youtuber.
- Most of us from read.cash who are from non-crypto or non-investment background knows him for his read.cash donation.
- Statistically, ~99.7% of Total Fund donation on read.cash fund & 55% of Total Tipped on read.cash (As of August 2020)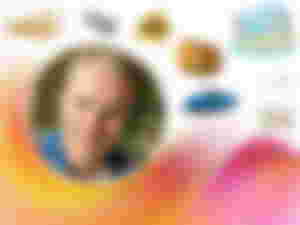 - Started and majorly worked by one man founder.
- Idea to bring awareness and usage of BitCoin Cash.
- Lots of cryto-based or BCH based platform created such as mainnet.cash, freelanceforcoins, taskopus.
- Like Brave browser for surfing Internet awards BAT. They awards BCH for content writing, sharing experiences.
MarcDeMesel owns read.cash? Roger Ver owns read.cash? MarcDeMesel is investor then does he took some stake by donating/funding the read.cash? 
Big Answer - NO
- MarcDeMesel has donated all these money without any condition
- But why? 
  * MarcDeMesel have around ~30% of his total investment portfolio in BitCoin Cash(BCH). 
  * He like great investor is Visionary and knows that it is the next-big things everyone will love and use.
 * To help the BCH Adoption - He donated in various BCH flipstarter projects.
  * More BCH usage, More its value & More MarcDeMesel BCH Valuation. So, Donation a part of Investment.
  * Still you needs to generous enough to back this many projects. This is all visionary power.
Who is the read.cash owner? Is he from Europe? Is he from Germany?
- Basic Idea is that it is not important. Important is the platform which helps quality writer earns money/appreciation and bringing them to BitCoin Cash.
- It has already started ~20K User, 2.5K Articles/Day, ~30K Comments/Day, Alexa Rank under 45K
- Being anonymous is good because you can't really attack Bitcoin based on personal traits such as Satoshi Nakamoto (Was he a hippy? Was he a Democrat/Republican? What religion?). That's why it seems that the less is known about us, the less it's possible to divide Read.cash users based on how similar or different the users and the founders are.         - Read.Cash
Read.Cash's Founder & MarcDeMesel vision is already working well.
Example Me,
- No idea what all this crypto-currency means and just heard BitCoin in news sometime back.
- I got to know about read.cash while Google Searching some non-crypto content and it brought me here. (Kudos - SEO is quite great)
- Now, BCH will be my first crypto-currency. I will be active BCH user after going through read.cash articles and BCH analysis & benefits.
Disclaimer: All above content are my analysis might be not fully authentic. It is derived from various sources such as Youtube, Reddit, other Read.cash articles, Interviews of MarcDeMesel, Twitter
MA(Meena Analysis) Tip:
- Read.cash is wonderful platform. You can use my affiliate if not joined yet -> https://read.cash/r/Meena
- MarcDeMesel is available on various platform such as Twitter, Telegram, Youtube, Instagram. You can follow him to get insights for his Investment Ideas.
Signing off. Coming next with analysis for Robo-Trading Stocks.