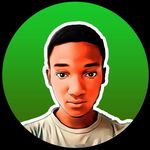 I have been so weak and tired of things. I don't know the reason why but I felt reluctant to write ✍️. I should have called it writer's block but I don't think it is. Because I have been wasting my time browsing on other social media and doing other things with my time.
Anyways this month and the last was just some kind of its way. Though I didn't dedicate much, if not I should have still struggled out and given my best.
Back to the topic of the day...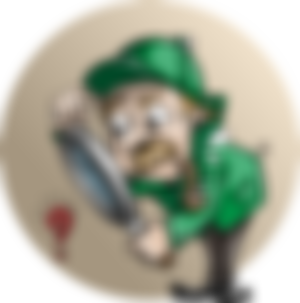 Many questions come to mind especially at different stages in life. We experience different things which bring about different thoughts to our minds. Such is life. Apart from the stages, we pass some which would bring its questions to mind, we also have occasions, communities, cultures, and so many other things. But most of these would come occasionally.
Would I grow older or just die young?
This question bothers me so much. Like, am I destined to grow older or just some few moments left. When I see people around me I get bothered and always remember. I have friends who never made their childhood days. We got news about them leaving the world at an early age.
Seeing my mates and friends that we finished from the same secondary school gained admission into various universities, I would always ask myself a question. Would I fulfill my dreams of getting into university?
When I was a child at elementary school I would always think of the day I would put on the square academic cap and gown that was drawn on school notebooks then. I promised myself to excel and make it beyond that state. But so many things would surely come as obstacles making me tremble in fear.
I remember when we looked at our parents' wedding ceremony pictures. It isn't special to us then because we were just taking a look at mere pictures and picturing those images as imaginations.
The first wedding ceremony we attended was mind-blowing, getting to witness all those imaginations for real. The crowd, the respect, and appraisal the couples got, the goodbye and farewell, the fun and entertainment, everything was just visioned right in front of us. Though I was still little, I could remember everything. When I got home I then promised myself the best of the wedding 👰 ceremony. Without knowing that money has to be fully involved 😂 😂.
But for the child. I was unable to carry my little sister and hardly did I even remember how she was when she was born. Because I was just two years of age then and she was the last born among the siblings of three.
We told mum we wish to have a younger one. Then she said she would take us to see her younger sister's child at birth so we would carry an infant and see how children grow. We saw how fragile a baby looked and the soft cry and smile on their faces. It was so amazing 🤩.
Since then I have prayed to have a cute kid of my own. But the question still pops up. When would I get to have a child of my own??..

Please don't forget to follow McYusuff on noisecash. Don't forget the "double f" or you follow up with the link below. 
https://noise.cash/u/McYusuff