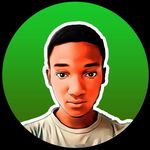 Today is another beautiful Sunday on the earth's surface and we will always continue to appreciate our existence. No matter the condition since we are still alive and healthy we believe it's going to turn out well in the end. When there is life there is surely hope and no condition is permanent.
How was Sunday service to my Christian fellows? And how is preparation for Christmas too? Few more days to go! 🤭. Then we began to see the graveyard of chickens 🐓 here and there. 😂
I have been seeing loads of articles about the upcoming Christmas celebration and the new year celebration too, plans for the year 2022. The year sounds cool 😎. A lot has happened this year and a lot has changed too. If I am to count the blessings of the Lord this year alone then I would spend the whole of 2022 writing. We faced problems and also found solutions to them. That's just life for us. It's not a bed of roses alone, it's engraved with thorns. So for the coming year 2022 let us have it in mind as we pray for a better and joyous 2022, we should prepare ourselves for the negative vibes too, so it won't come so suddenly then we pray to God to help us ease them all.
Yeah, enough of my story and diversion. Some days ago I wrote an article about Ten career tips that would be so useful in our lives. Yeah, you can click on the clickable link to visit the article. Today I would love to move further to the principles to improve our career.
Three (3) principles for career development
The first thing we need to put in mind is the fact that we should always try to go for what we love to do. Most times we choose our career because we felt it should be the right choice for us. Meanwhile, there is surely something else that we are perfectly good at, but because we felt like my friend loves science I would also go for science, my sister is a medical doctor I would also go for medicine. I am not saying we can't have a role model to follow, but it's always better to seek a model in the line of what you love doing and that's the only way you would get paid for it. Because you would always do it with passion and love. I once read @davinchysax article about his career in singing, how he made it through his peer pressure and became a musicologist.
This is just another idea you need to grab about your career. Building one's career isn't something so easygoing. You have to choose the one you love. When you do then you find peace and only then do you realize that you never have to work a day in your life. This is because when you find love in what you do even if it looks much more like hard work to others then it would be much like a petty thing to you. There is a difference between work and career and the main difference between both is the fact that work is just something you do for money, whereas a career is a long-term endeavor, something you build towards and work upon every day.
Building a lasting relationship between you and the people around you wherever you are is something important to your career. For example, the relationship you build between yourself and your boss, between yourself and your friends, between your siblings, between your household, between your community, all these relationships might not be of use immediately but one day you would surely reap what you have sowed.

©Adeleye