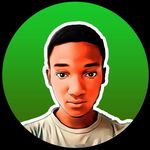 It's my pleasure to be here again today writing. My apologies for not being so active lately on articles and comments sections too. Just a few more times and I would make sure to make amendments on that. It has not been easy as everyone has been battling with one or two things in their lives. But when the time comes you realize I am more friendly than you could even think of. So my apologies once again.
I read a short meme on WhatsApp today saying "why would you still blame them for not checking up on you?". Just because it's been a long time since you guys called each other or had a chat 💬. It's no one's fault. Instead of criticizing, why don't you just replace that with "Nice hearing from you again" won't that be more lovely 🥰?.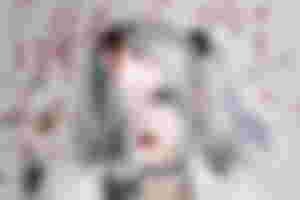 This question looks so strange, right? But that's just the basic fact about the choice you have to make while selecting a spouse. There is a saying that "get married to a good woman and your home would be a paradise on earth" and "get married to the wrong woman and experience hell on earth".
Women are known to be multipliers, whatever you throw at them they would always try to multiply it. When you show them, love, they multiply it, show trust, they multiply it for you, show them kindness and care, they multiply it. They are not just one-sided. Show them hatred, they would also multiply it. Show them wickedness and disrespect, they would multiply them. So women are like a mirror that reflects whatever is shown to them.
I was in a conversation with someone early this year or late last year. Then he told me, "my wife is older than I am, but you can never know that because she understands that age doesn't matter and the love she receives is way better than getting married to someone of her age or way older". Then he added, "When you care for your wife then you realize that there is surely more to the title wife" they are supporters, encouragers, advisors, pillars, and many more. But only if you show her your sincere love and care for her.
That's surely a capital NO, just like we have it in men too. We can't judge every man based on someone else's actions. The same goes for the women too. That's why it is advisable to search for a wife who you know would understand you well and accept you for who you are.
When your spouse decides not to be understanding and would always look for your faults instead of trying to amend those faults then you realize she is not a wife but a knife. It should be a good thing for us when we understand ourselves as husband and wife because no one is born to be perfect. When issues arise then the best thing is to sit down and communicate, then with words, we settle things amicably.
Everyone is bound to make mistakes. When a wife is at fault she doesn't need to apologize first, but a good one should do. If she didn't then as her husband it is your responsibility to call her and make it clear to her about what she had done wrong then she should apologize. As a husband too, we are not to kneel or prostrate for our spouse to beg but accepting our mistakes and making an apology shouldn't be a big deal. Communication is surely a key.
I might not be able to dive much into this because I am having little or no experience on this. We are created differently from each other, even the twins we see are not born the same way. Satisfaction from sex varies, so this had caused a lot of damage in marital relationships. When they lack satisfaction then it bridges a gap between the two bodies and probably leads to problems between them. But as a wife, she should try to create that satisfaction or always try to be satisfied with what God has given to her. Anything other than this then she is not a wife but a knife.
I watched a comedy show where the speaker interviewed a random woman on the street, he then asked her "ma'am, how is your sex life? Then she responded." He further asked her about not getting satisfaction from her spouse, "she responded that if she can't get satisfaction from him at home then she would have to find a way to get it outside". 😆 Poor woman 😂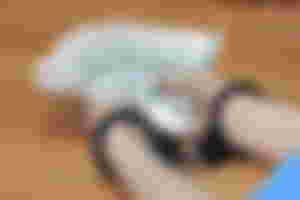 Money is known to be the route of all evil. In a successful marriage, there must be money involved, little or few marriages last without the presence of money. In marriage, the way a man thinks is different from the way a woman thinks, so when the two come together then they need to have an understanding of how they would go about their lives. It is better when a man tells a woman this is the amount I have and make her realize that we just have to plan on this. But when a woman knows that a man earns $50 as his monthly salary then still has to ask him for $150 to get things done, you realize whether you have a wife or a knife.
Most times it is good to have your wife work for money so she knows how easy or difficult 😞 it is to get one. She would always know how to appreciate the little when she knows it's not easily sourced. But when she doesn't work for the money then she would just have to bill you then add bills upon bills and expect everything to be done just like that.
I am not married yet, but I pray to the almighty God to bless me with the right and best woman when the time comes for me to choose one, and I pray for understanding, love, respect, and happiness in our relationship. I also seek unlimited wealth and health to be able to fulfill my duties as a husband.
To my main guy and boss @Jumper-22 I say a big thank you for the sponsorship renewal. My heartfelt gratitude 🙏 and I appreciate the encouragement to do more. God bless you, sir.

Please don't forget to follow McYusuff on noisecash. Don't forget the "double f" or you follow up with the link below. 
https://noise.cash/u/McYusuff