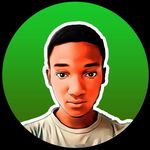 Gradually the week is getting to an end again. Just like yesterday when we passed the weekend and there we go again we are preparing for another weekend again. Time flies just like the blink of an eye. Just like yesterday when I made a write-up on using my BCH to get my NYSC (National youth service corps) kits. Preparations here and there, made me lose focus on my targets for the past month but all in all, it brought the best out of me.
Yeah, I made a post also about my journey to the southeast where I was posted to serve the country. It was indeed an amazing experience. As we all have a nice drive down to our destination though not nice to some extent but it wasn't a boring journey. Coming together on a bus, we interacted with each other, chatted, and had fun too. This made the long journey look shorter for us.
Upon arrival, we all got our registration on the same day and when we were given room to stay we all got the same block of the apartment. It was just like the journey continued. Our room became the noisiest block in all the apartments from block 1 to block 13. Days passed by and everything was just fine and 😎 cool. One thing I appreciate about the guys in our block is the fact that there is no theft or anything related.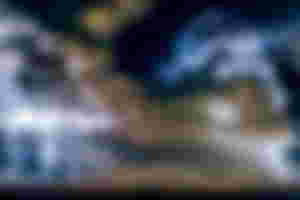 It's been more than a week in the camp orientation center and we haven't experienced much rainfall most of the time. It would just be a few drops from some minutes and stop falling again. Not until one night, it was already night out (the time they would put off all light and then expect everyone to sleep) and everyone was preparing to sleep. The weather began to change as it continued with a heavy breeze. No one complained at this point, instead, it was just like aid to everyone's sleep. The cool breeze from trees in the surroundings and the cry from the air paving through the window made our sleep more convenient 😴.
I slept off for hours without knowing anything. Everyone else had slept too, but something strange happened 😮. All of a sudden we heard a Big Bang on the rooftop and by this time it already started raining heavily. The sound was like an automatic wake-up alarm, everyone woke up Instantly after the first bang then subsided again. At this point, I was felt like going out to urinate but the thunder began to strike continuously and it became stronger to the extent that everyone trembled in fear 😧.
Some said maybe it's already judgment day 😂. But no one listened, some started to pray. But I planned to go out and urinate 😂.
At some point when I couldn't hold it anymore, I moved out of the room to urinate. I left the door open in case I might have to run inside again 😂. But the person sleeping by the door side already woke up and as I was about to urinate the thunderstruck even more heavily than before. Wow 😮!!! I was shocked to death to have witnessed the strong ray of light and sound descend the earth's surface…
I was scared but still put on some act of bravery. Before the second thunder could strike again I already heard someone shout at me from the door side to lock the door. 🤣 I ran inside immediately and banged the door.
The following morning everyone started to give comments on the heavy thunder that struck, then we got the news that someone's phone got damaged because of the thunder that struck.
Please don't forget to follow McYusuff on noisecash. Don't forget the "double f" or you follow up with the link below. 
https://noise.cash/u/McYusuff