Song Playlist: Other Pieces of Music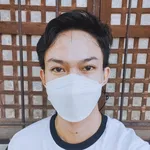 As the night sky surprised me with its amazing beauty, I was there smiling while looking above. It feels calm, and I can't help but listen to some songs while scribbling down my thoughts for this article. It is not something unusual, but let me share with you the other songs I love listening to.
But before that, I just want to share an experience again. In the morning, I woke up at around 7 am, but because I slept late at night and since we do not have a class yet on Saturdays, I decided to have some more sleep. Besides, I still felt sleepy at that time.
However, when I woke up at 8:30, I decided to do some exercises for biceps for beginners. I don't know what came to my mind, but I just decided to do it. Before, I just did some basic stretching, but I also tried doing some workouts, but my body is somewhat weak and I find those things difficult.
So yeah, I downloaded an app from the Playstore. It took 15 minutes, and I really sweated a lot after that. During the basic workout, I am also listening to some of the songs I love playing, and that is what I have prepared for today. They are listed below.
A few days ago, I shared five of my favorite songs, and this time, I will share twenty more songs, which I organized according to the song artists. Maybe you know these songs too, and it would be great to know if you love listening to them too.
As I mentioned in my previous post that talked about my music playlist, I immediately liked his songs the first time I heard them. One of which is "Give Me Your Forever," which is featured in the said article. Other songs of his that I enjoy listening to include Pano, Calm Me Down, Binibini, and, of course, Habang Buhay.
Fragments of lyrics I really like:
May nararamdaman din ako. Di kasi manhid na tulad mo. - Pano

Wala akong takas sa nakakalunod mong ganda.- Habang Buhay
This is by far one of my favorite song artists. I am not lying when I say that their songs are amazing because, in fact, that is just an understatement. Their songs are soothing and I really feel the connection. Some of the songs they have that I always listen to are Leaves, Bibingka, and Kathang-isip.
Leaves will soon grow from the bareness of trees and all will be alright in time - Leaves.

Nang magkahawak ang ating mga kamay, humawing mga ulap at sabay nagsiawit ang mga anghel sa langit. - Bibingka
Another song that I have mentioned in my previous post is ILYSB (STRIPPED) by Lanny. Their songs are also great, and I find them really worth listening to. Thanks to a friend who played one of their songs once. Other songs of theirs that I like are 13, Malibu Nights, and Super Far.
Where did we go wrong? I know we started out alright. - 13

I got way too much time to be this hurt. - Malibu Nights
He is such a great song artist too, and his song Pagsamo is such a masterpiece. The lyrics, emotions and everything else is there. Try closing your eyes while listening to his songs and you will feel it better. Other songs of his that I like are Higa and Isa Lang.
Dahil para sa 'kin ika'y mahalaga. - Higa

Pinapawi mo ang uhaw ng aking puso. - Isa Lang
This is a Filipino Rock Band and to be honest, no matter how many years have passed already, their songs I love listening to as I grow are still part of my favorites up until now. Some of their songs that I considered extraordinary are Kundiman, Pasensya Ka Na, and Sa'yo.
Pasensya ka na at 'di ko na rin madama. Kay tagal kitang hinihintay. Pasensya Ka Na
One of the songs I heard that introduced me to their other songs is the Chasing Car. I heard it once on the radio and I immediately looked for it in google by typing some of the lyrics I remember.
If I lay here. If I just lay here. Would you lie with me and just forget the world? - Chasing Cars
This band is filled with such great artists too. Their songs are comforting and I listen to their songs when I am sad and want to be comforted. Of course, Yellow comes first and it is followed by The Scientist, and then A Sky Full of Stars.
Look at the stars. Look how they shine for you. - Yellow

Nobody said it was easy. No one ever said it would be this hard. - The Scientist
I remember singing his songs when I am still young like Baby which until now I still sing sometimes. But as of these days, the songs that I usually play are Ghost, Love Yourself, and Off My Face.
I want you to know that if I can't be close to you I settle for the ghost of you. - Ghost

And if you think that I'm still holdin' on to somethin' You should go and love yourself. - Love Yourself
I started watching them when they are still competing in different segments of Eat Bulaga and I was so happy when I found out that they formed a band called Music Hero. The songs they made are really great. It is just so sad they got disbanded so early. The songs I like are KLWKN and LDR (Laging Di Ramdam).
Sa tuwing nakakasama ka, lumiliwanag ang daan sa kislap ng 'yong mga mata. - KLWKN
This group is also one of my favorite song artists. The greatest song they made that I keep on listening to is Hindi Tayo Pwede.
Hindi tayo pwede. Pinagtagpo pero 'di tinadhana. - Hindi Tayo Pwede
So there you have it guys. To be honest, I want to add more because there are really many great songs to listen to, but since I have to just pick twenty-five this time, I listed those that I really love. Maybe, just maybe, you also like some of these songs and have them on repeat. Whatever it is, I hope you enjoyed reading it.