Have you ever tried these things before 25?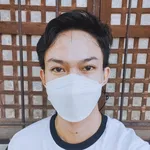 The night is silent and I can only hear sounds coming from the different animals in the surroundings. It rained a while ago and that may be the reason why the stars aren't visible tonight. If it's going to rain later, that is much better so I could save some energy since I really can't sleep if the surrounding is hot.
For today's blog, I have just prepared a simple article about some things whether I have done each of them already or not. By the way, the template I used is from Canva and if you are interested in making use of it also, feel free to do so.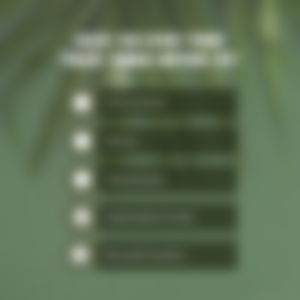 As of now, I am 20 years old. I will turn 21 on the 3rd day of July, which is three more months from now. This is quite embarrassing since I haven't done a lot yet at this age, haha, but please don't judge me for whatever things you are going to read.
Live by yourself.
Honestly speaking, I haven't done it yet. Ever since I was born, I have been living with my parents. Our university is just nearby, too, so I don't need to stay in a boarding house. But I can say that I am an independent person. I can do things on my own, but the thing is, I still stay with my parents.
Solo Trip
To be honest, I haven't experienced it yet. The farthest place I have been without any other people is just in the market, haha. Because aside from the fact that I just always stay inside my room, reading and writing various things, I just go out when some friends ask me to or when we have an educational tour, among others. Also, I do not yet have a driver's license, and this is one of the things I wanted to have this year. But for now, I am saving for my ability to be able to buy a vehicle soon with my own hard work.
Hiking Mountain
I am not certain about this one. But I have experienced hiking at a radar station near our place. It's the radar station in Bantay, Ilocos Sur. Here is a little bit of trivia: I was diagnosed with having heart disease when I was a child, and to be honest, I do not expect I could manage to hike there back and forth without the help of vehicles. We started walking at 7 in the morning and we reached the peak at almost 12 noon. When I went home, I really felt exhausted. Thank God because I did not feel anything aside from tiredness at that time, unlike the others who felt pain in some parts of their bodies the next morning.
Cooked dishes for the family
I always do it during lunch when my mom has something else to do. But I am not that good at cooking, haha. Most of the food I cook is fried and dinengdeng, which we often eat. I also remember one time when my parents went out to receive my mother's award in the city, and I had to cook tabungaw, or white gourd, by myself. I do not actually have any knowledge of how to cook it, but thanks to my common sense, I was able to cook a delicious dish out of it.
Give a gift to parents
Before I discovered this platform, I had been giving gifts to my parents during special celebrations like their birthdays and the like. So when I started saving something from here, I promised myself I would buy them gifts. They aren't pricey, but already good enough to make them happy and to express my sincerest thanks and love to them. Anyway, it is love and respect that are considered the best gifts we could give to them.
That is all, guys. As simple as that. As I said, I look forward to experiencing a lot of things by myself before engaging in a relationship because I know it will be harder to do some things once you're married. Anyway, I hope it somehow entertained you. It's your turn!
---
If you are enjoying, feel free to check these out too: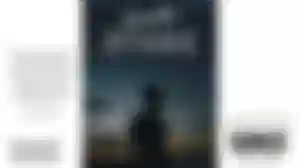 © 2022 McJulez. All Rights Reserved.