Tuesday - September 15, 2020
It's really hard to lose someone special, someone, you truly love. It causes extreme pain, endless nights of crying, and feelings of discouragement. The rotation of your world seems to prevent it. It's such as you can now not live all of your dreams.
As I sang this song I couldn't help but cry because every lyric of it I remember my uncle who passed on to the great beyond and stood sort of a second father to us because our real father was abroad who sacrificed for ten years in order to finish our study.
I choose this song because I miss my father to dance with me again.
I dedicate it to the 2 men in my life. My uncle stood as a father on any event of my life, and to my father who we had not been with for ten years just to give us a good life.
The lyrics are:
Back when I was a child
Before Life removed all the innocence
My father would lift me high
And dance with my mother and me and then
Spin me around till I fell asleep
Then up the stairs, she would carry me
And I knew for sure
I was loved

If I could get another chance
Another walk, another dance with him
I'd play a song that would never, ever end
How I'd love, love, love to dance with my father again.
I remember when I was a child, my real father danced for me just to sleep. I felt of these things when my father was separated from us and when my uncle died almost two years ago. That was the foremost painful moment that happened to me and my family. I do know this sort of feeling will happen but I don't expect it to happen so quickly, I keep asking myself why he left us like that instantly. I actually think he might get bored with taking care of folks.
I miss seeing them, hugging and kissing the 2 men in my life. Though I can see my real father thru video call, it is still different when you see them in person and touch them.
When I and my mother would disagree
To get my way I would run from her to him
He'd make me laugh just to comfort me, yeah, yeah
Then finally make me do just what my mama say
Later that night when I was asleep
He left a dollar under my sheet
Never dreamed that he
Would be gone from me
If I could steal one final glance
One final step, one final dance with him
I'd play a song that would never, ever end
'Cause I'd love, love, love to dance with my father again.
Sometimes I'd listen outside her door
And I'd hear how momma would cry for him
I pray for her even more than me
I pray for her even more than me
I remember not only the painful incontrovertible fact that my uncle and my father were far from us but also the moments they were here by our side. Happy memories with them are my treasure. They always give me the strength to attain my goals because all those goals are my commitment to them.
I promised myself when my uncle passed away that all the things I could not say to my uncle, all the love I did not feel, I would feel for my father when he came home. I also promised then that once I graduate and find employment I will be able to send my father home to rest here in our house and make new memories due to the ten years we've got not been with him. Now that I've got finished my studies and located employment, he can not go home again because of the COVID that is happening in the world. That's why, I appreciate that even if you only talk in a video call, first let him know the love he is looking for in a child.
I know I'm prayin' for much too much
But could You send back the only man she loved


I know You don't do it usually
But dear Lord, she's dyin' to dance with my father again
Every night I fall asleep
And this is all I ever dream
There is only 1 wish to GOD - to be with them again for a minimum of quarter-hour. I just want to hug, kiss, and to DANCE WITH MY FATHER AGAIN.
So my advice to the kids who are here, as long as your parents are still alive and still by your side, make them feel love even in small or simple things because life is brief so you'll eventually feel guilty I feel it now. When your parents leave you, do not be angry with them because regardless of what they are doing, they're still your parents, maybe they need reasons why they put up with you not being with them just to offer you everything you wish. Make the foremost of some time and feel your love for them.
This is my entry for the @Jdine search for Singing Author Finals!
Thank you for listening and reading my article. I hope you inspire and learn for my short sad story. And sorry my voice because I used to be crying there while singing it.
I would like to thank the judges too. To give their time to listen, read, and judge our singing entry. @wakeupkitty and @heartbeat1515 .
Thank you also to the event host @Jdine who made the effort to make this event successful and to be fair. I appreciate everything you do and this certificate. You bring out each other's talent and also their confidence.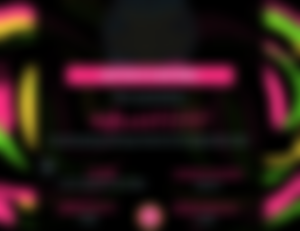 Again Listen, close your eyes, and feel the story of the song.
Thank you to all Fathers in the World!