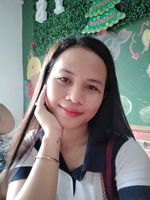 Not all people we met are forgotten and not all people we met will stay. Some are just destined to give us memories.
There will always be someone who we can't forget though many years have passed. Someone who came into our lives unexpectedly and swiftly left bringing a piece of our heart with them. We don't want them to leave but we have no choice but to let them go. We can't be selfish at all times for the the world doesn't revolve only for us. Because of that, it's better to let go and carry on than to dwell in the situation we cannot replay or go back.
I met someone on Facebook last year. He added me as one of his friends but I just ignored the request for I have a boyfriend that time. I guess I ignored his friend request for one week. I didn't even bother to look at his profile pic and visit his timeline for inspection. I was busy that time too because I was applying for a job as an EFL/ESL teacher. Also, my boyfriend and I that time were just in the initial stage of the relationship so my attention and free time were spent talking to him though Skype and Messenger. I did not think of another man aside from him because he helped me in many ways he can though he's far away. He supported me all throughout the process of my application and even sent me funds to spend for the requirements. That is why during those times, my focus were to get hired and to be faithful with my supportive boyfriend.
My friend here @Murakamii.7 was hired few days ahead of me. She was there teaching already and I was just on the process of having my demonstration teaching and onboarding. I really wanted to get the job so I got all the requirements and went through all the process. Fortunately, I passed the initial interview and the Final Demo. After, I was again scheduled to have my onboarding at 7:30 PM. My schedule was on Sunday that's why Murakamii went to their home. Oh, by the way, the workplace is far from our home like you need to travel for 45 minutes to reach it. Because of that, I need to stay in Murakamii's boarding house after my onboarding. She was not there so I slept there alone since the onboarding was done at 9:30 PM. Meaning, there were no vehicles to take me home. I don't want to travel at night too especially if I am alone. I can't imagine riding on a bus, or in any vehicle and I am the only passenger.
When I was at the boarding house, I felt uneasy and a little bit scared for I was the only one there knowing that there were lots of rooms next to mine and I was at the second floor. Suddenly, the rain poured heavily and the lights were out. My heart was pounding fast unlike the usual. I grabbed my phone and talked to my boyfriend. He tried to calm me down by saying I should go to sleep so I will not think of anything. I don't want to bother him too for it's late night already. I told him I will try to sleep.
I wasn't able to do so so I grabbed my phone again and scrolled on Facebook. I also opened my Messenger to message some friends who can get me there but they're all asleep. I went back on Facebook and I mistakenly tapped the friend requests button. I saw again the friend request that I ignored. Let's just call him Chevas. I don't know what got into me but I clicked on his profile and looked at his photos. He looked neat and handsome so I accepted the request. After a while, he messaged me. He introduced himself and ask for my name as well. It's nice to talk to him because he's professional and cute too. Our conversation went well and I discovered he was just away from where I was staying. I told Chevas that I was stuck in the boarding house because it's late already. He offered me a ride to our home but I refused because he might think I am easy to get. Lol.
That's the start of our friendship. I also got hired in the job I applied so I stayed in the boardinghouse where Murakamii was. My boyfriend was so happy too!
I and Chevas also went on with our friendship. We talked on Messenger everyday and after 2 weeks, we decided to meet each other knowing that our place was just near from theirs. I agreed too because we are friends and there's nothing wrong with it. During our first meeting, he brought fruits for me because he remembered I like fruits. We talked and got comfortable with each other instantly. He told me his job and I learned that he just went on a quarantine because he was in Manila working but because of the lockdown, he lost his job and came home. He also told me that he was applying for a job in Qatar as an Electrical Engineer and just waiting for a call. I did not mind it that time.
We also planned to sing in a karaoke that time but I need to go for I have classes.
After that meeting, he started to update me everything. I got used to talking to him too. I remember the days when I got sad because Chevas did not message me and Murakamii was there to tease me. Lol.
I know it was some kind of cheating but I let myself carried away with it. Our first meeting was followed by more meet-ups which made us to be more comfortable with each other. As we go somewhere, I did not notice that he's already holding my hand.
Being with him made me realize that he is a man with dreams and he doesn't play with woman's heart. I know he believed that I don't have a boyfriend since I am hanging out with him and I didn't tell him too.
One day, he told me he will leave tomorrow. I was shocked and eventually believed that it was all a prank. I planned on inviting him on my birthday so I told him about it which he refused because he's leaving tomorrow and my birthday was still 3 days away. In short, he can't make it. I don't know but I felt really sad. I did not know that he will leave this impact to me.
He asked me if we can meet before he leaves and so I agreed and brought my friends with me. We talked about his plans and confirmed that it's not a joke. He will leave the country tomorrow and fly to Qatar. He told me if I can wait for him for three years. I felt guilty for not telling the truth so I told him about my boyfriend. But still, he hoped for "us" when he comes back.
The day he went away was my saddest day during that time. I got used to his presence and the way we talked. We still message each other though but not the same as before for he respects my boyfriend. He also video calls me whenever he's free. After all this time, I realized that he was the man I want but can't have. We met in a wrong time. I have all these what ifs and if only in my mind.
What if we give each other a chance?

What if we are together now?

If only I was not taken that time then I could give him the love he wants.

If only...
I know I was wrong for feeling that way before. I betrayed my boyfriend and somewhat lied to Chevas as well. But the good thing is, our relationship did not get any deeper and we cut the intimacy and chose to be just friends. I can say that he's the one that got away.
Chevas now is doing good in Qatar as I see from his posts and stories on Facebook. He now has two years to go and then he will come back. He also have a girlfriend just recently. I wish him all the best in life and hoping we can meet each other soon and just laugh with the memories we created.
I want to forget him but I can't because I keep on seeing Wilbert Ross' Tiktok vidoes on Facebook. 😂 Chevas looks like him.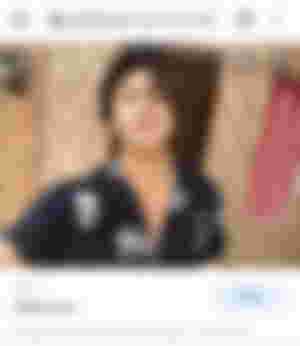 ---
Thank you so much guys for reading! You've been so kind to me since day one.
Shout out to @Amy05 and @Jher0122 for renewing their sponsorship. Same goes to @Murakamii.7 , @iamanobody and @Niazi420 for being my new sponsors! God bless you all a hundred folds! 💚
Thank you so much again for your time! To my generous sponsors, upvoters and to those who comments, I am sending you my warmest gratitude! Let's talk and get to know each other well.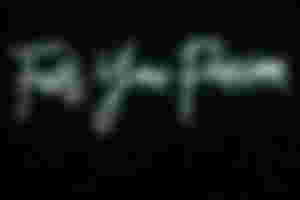 Lead image is edited from Canva
Final photo is from Unsplash.com
Ciao! ❤️