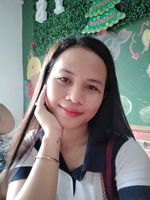 Hi hi hi, beautiful Sunday
This is my my my beautiful day
When you said said said said that you loved me
Oh my my my its a beautiful day!
---
I bet you also sing it! 😅 And I guess this song is really familiar to us since this is played during Sundays on the radio. This song of Daniel Boone entitled Beautiful Sunday is such a motivation for me to keep going. When I hear this song, especially when I'm still in bed, it will we an auto-hop for me. I hope you do too!
Let's start our Sunday happy!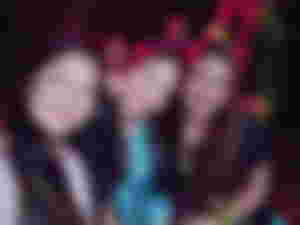 Most of our days off are in Saturday and Sunday so there will be no work. Well there are also those who work during weekends especially BPO company workers. But usually, rest days fall on weekends which is lit. I don't know why but Sundays make me excite. There's something about this day that I'm always looking forward to.
Sundays doesn't mean you totally don't move and just lay in bed. Come on! That's would be a boring day. Get up and do something beautiful. Well, except if you're not feeling well or you just like to rest. I respect that.
As for me, though it's Sunday, I like to keep moving. I like to do something and later at night, I also like to be with friends and have some fun as well. Today, I'm just going to share my Sunday duties which I like the most. How about you?
You can let me know! 😉
---
After 5 days of working, we need a break for ourselves. It is our responsibility to give ourselves the gift of rest. Without it, we would be exhausted and our enthusiasm towards work would be at its lowest. Why? Because if we're tired, everything seems hard to deal with. Take a pause and relax.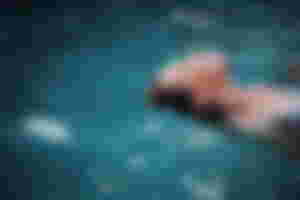 The first thing I ever liked to do during Sunday is to cook breakfast (if I ever woke up early or else my grandma will do it 🤣) Breakfast is the most important meal of day which also happens to be my favorite. Sometimes my breakfast dictates my mood for that day. If I like the food in breakfast, I would begin my day so energetic. If not, it seems like I want to go back to sleep because my tummy is not satisfied so as my will to move. Weird, right? Haha! Let's begin, so I like to prepare fried food during breakfast accompanied with coffee or any hot drinks especially milk chocolate. When I am cooking, I am very careful when it comes to choosing the right and adequate amount of seasonings or any ingredients needed. Mostly I would cook eggs, hotdogs, fried fish or dried fish, ang kinilaw. Ugh, I'm getting hungry as I am writing this.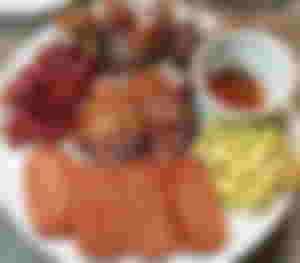 How about you? What's your favorite breakfast or what do you like to cook for breakfast.
Listening to Sunday's best music
There's really a power of music. It somewhat recharges your energy and pushes you to do what needs to be done. Having music radiates positive ambiance so before doing anything, turning on the radio would be my first routine.
Any type of music is welcome to my ears as long it's giving me the vibes I want, but the kind of music I like best are classic. Classic songs never go out of style.
How about you? What genre of music do you like best?
Washing the dishes, washing clothes
I really like washing dishes regardless of how many are they as long as the water is of reach like I don't need to fetch water from somewhere. I really like making something clean especially the plates, cutlery, and glasses for we use them in eating. Keeping them clean is a must. Same goes to washing clothes. It's tiring, yes! But seeing your clothes clean and good to smell is heaven for me. Anyway, whenever I put fab-con on my clothes, I also add one tablespoon of venigar to make the scent last long and to make it twice the good smell. You can try it too! There are many articles about it that you can refer.
I have three dogs and I equally love them all. They help me a lot during my anxiety days. They are the ones who are left when everybody was gone. My dogs are my best company. One way of showing my affection to them is giving them a bath. They enjoy it as well as I do. For me, it's our best bonding.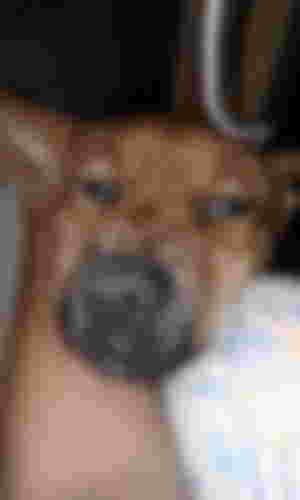 I have no picture here of my third dog but he's cute too and huge dog.
This is very tiring yet I feel relaxed after I saw the house clean. Our house is not that good looking that's why I need to clean. For me, keeping the house clean and everything in it organized is my kind of peace.
This is my favorite! I am really fond of going out. My friends are family to me and catching up with each other is a great time. We like to have a drink, to eat and to sing in a karaoke. That's what we mostly do. We also go to some places and there I found new friends as well. Going out also allows you to see acquaintances you have never seen for a long time.
My kind of rest during Sundays are not totally rest. Haha! For me not doing work-related task is a rest. Those chores I had mentioned are my kind of rest when I am home. Weird, right? That's what I am.
How about you lovely people? What do you mostly do on Sundays? Let me know in the comment section.
Ps. I didn't include going to church on Sunday because honestly, I seldom go to church. But that doesn't mean I don't value the Almighty. Whether you're at the church or not, it's your faith that matters.
If you have time, you might like to read my previous articles. ☺️
Have a happy Sunday!
---
Birds are singing, you by my side
Lets take a car and go for a ride
Hey hey hey, it's a beautiful day
We'll drive on and follow the sun
Making Sunday go on and on
Hey hey hey it's a beautiful day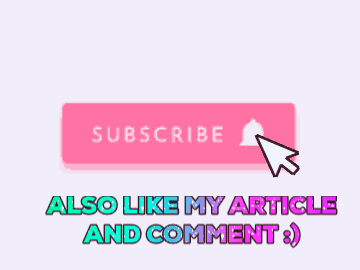 Ciao! ❤️