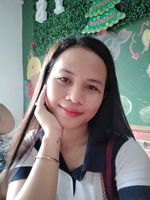 Have you also felt like you don't want others to know the problem? I mean it's okay if they find out you have a problem but not the detail. Giving others all the detail will sometimes create a topic for them to talk about your life, your personal life I must say. This is just my view though and I respect those people who like to open/share everything they are feeling for them to feel better. But in my case, I don't want to share my problems to others unless it's all about health and emergency just like what happened to my baby.
Today, me and my boyfriend fought again. Oh, we fight everyday so what's new. The reason I got mad at him is because he let her mom know about the whole detail why we argued last December 1 at 12:02 AM (yeah, I still remember). During that day, we went to see the Christmas lights opening at the town center but after we went there, we fought over a certain issue. When we arrive home, he asked me why I am mad when we were all just having fun with friends at the House of Wine (name of a bar). Of course there's a reason why I got mad because who gets mad for no reason? It's just that I didn't tell him right away because I wanted him to figure out what he did. He asked me several times while we were on our room and I am feeding our baby. I did not talk back like I did not hear a thing. He asked me again and again that made our baby woke up. I got pissed and I almost hit him in his face. Glad that I was able to control myself and so I just answered him. After knowing the reason why I got mad, he got mad too. He told me my reasons are too lame. After that, he hastened away, get his helmet and keys and went away with his motorbike. Where did he go? Well, he went into their home.
So I was left in our home but I am okay with that. Our baby slept soundly too so I don't have to worry if I don't have someone to help me with.
That time while he was in their home, I was really sure that her mom would ask why he went home and I am also 100% sure that he will tell all the reasons why. And guess what? I am right for he did. How did I found out? His mom told me today that she asked my boyfriend why he went home knowing that it's 12 AM. I asked her mom what did my boyfriend told them and her mom told me all the things he said to them.
I am really disappointed with him because for me, our problems should be ours only. Aren't we supposed to fix our own problems?
It's fine if he'll tell her mom we have a problem but please, not the detail. Aren't we old enough to handle our own dilemma? Gosh! I felt ashamed and I don't want to go back to their house anymore.
I was not able to hold my anger so I let it out on him. I was furious so I told him he should have not came back to our home because he went to their home already so there's no turning back. I also told him that I did not like what he did and he should change that behavior or else...hmmm.
Another example is when we tell all the detail of our secret to our friends. Wait, if it's a secret then it's just you who know it but when it's shared to friends, is it still a secret? Be careful. I have been there. I told all my secrets to a friend because I trusted her and I believe she values our friendship the way I did. Surprisingly, she told someone about my secret and that someone told someone too just like a domino effect. Because of this, we don't talk anymore for a year now. She even unfriended me on Facebook. With this, I learn to speak but not the detail.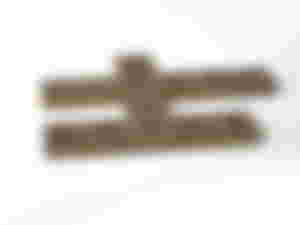 Sorry for these ugly writing. I just want to express my frustrations here so I won't carry the same weight of it tomorrow.
So how about you guys? Do you like sharing the whole detail of your personal problem to anyone?
---
Thank you fam for supporting me. I may not be able to respond immediately but I promise I'll make it up when I have the time. Thanks to my sponsors and to those people who upvote my posts. You guys are big help.
Ciao! ❤️