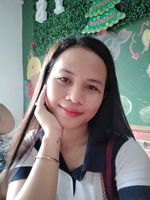 Have you ever been asked about the things you've done and why you've done it? Or perhaps someone asked you to choose between things you really want.
Or it might also be choosing between things that you don't like both. Which one would you choose?
Let's talk. Come on! It's time for some fun!
---
Hello again! It's @Marinov passing by your homepage. 😁 Is everyone busy earlier? What did you do then? Well whatever it is, I'm sure it has been productive. Mine is not so productive I guess because I just laid in bed, sleep and rest. My stomach is not yet okay. I've been eating fruits but I guess it's not working.
Do you know what's the home remedy for upset stomach? Please let me know lovelies!
---
Earlier, I was challenged by one of my friends here, @Zhyne06 . I thought it's just the same challenge which is the "Never have I ever".
As I read her article, only then I realized that it's not. The questions there are so cheeky and funny so I decided to join the challenge. This is actually life-saver since I don't have anything in mind what to write for today. I was also not able to think well because the carpenters are repairing the ceiling of my boyfriend's room. As of now, it's not yet done so I was just here in the living room, making myself busy with read.cash.
Without further ado, let's now start!
I used the random word generator for the questions. To try it, you may click here: Would You Rather Questions
I am sure you will enjoy the questions there too.
Number of Questions: 10
Would you rather give up pizza or give up coffee forever?
God knows how much I love coffee. 🥺 I love pizza too but not as much as coffee. Though coffee is life, I need to give it up since my doctor advised me to not drink coffee. Why? Because there was one time that I got palpitations because of too much coffee. I can't breath and can't move my body so I need to stop. I never drink coffee 2 years now. So I would rather give up coffee forever.
Would you rather talk like Donald Trump or look like Donald Trump?
I think this question is so rude. Haha! I respect Donald Trump but then I need to answer this one. Lol. Donald Trump is smart. There might be times that some may not like what he said, but for me he's a well-spoken man. Also, I love what I look right now and there's nothing I want to change. So, I would rather talk like Donald Trump rather than look like him.
Would you rather only be able to tell your food is rotten by tasting it or have all the food you eat smell rotten even though it's fine?
Sense of smell is very important because it affects your sense of taste too. I remember when I had my sinusitis and I can't smell anything and everything I ate was tasteless. I did everything to get my sense of smell back because only then I realized that life is so boring without smelling anything. You won't be even excited though the food is your favorite. As I gain my sense of smell back, I became so sensitive to smell that I would puke whenever I smell something I don't like. Because if this, I would rather choose to tell the food is rotten by tasting it (just a bit) rather than tolerating its smell while eating.
Would you rather always drink bad coffee or always eat stale bread?
As I said, coffee is bad for me so I have no choice but to have the stale bread. Haha!
Would you rather spend a year on an island with someone who never stopped talking or completely alone?
Sometimes I like to be alone but not completely especially if it's for a year and knowing it will be on an island. I would be crazy if that happens. It would be boring and scary. I would rather spend a year on an island with someone who never stops talking than being alone. This way, I will have someone to talk with because I like talking too.
Would you rather eat all your meals with someone who eats loudly or someone who eats with their mouth open?
I think I can bear to listen than to see something so gross. I would rather eat all my meals with someone who eats loudly but neatly.
Would you rather be burned alive or buried alive?
First of all, I don't want any of these but I need to choose. This is so harsh for my body and soul. Oh my! Okay so I would rather be burned alive atleast the suffering would be not that long unlike being buried alive and the suffering would be gradual. I can't imagine myself being covered with the ground and I'm slowly loosing my breath. With fire, I guess I would just die quickly. 🤣
Would you rather eat nothing but burnt food or nothing but leftovers from people you don't know?
I don't eat leftovers even from people I know so eating leftovers from people I don't know is a BIG NO for me. Yikes! Especially now, it's not safe to eat leftovers. I would rather eat nothing but burnt food atleast I know it's clean. I just need to scrape off the burnt parts so I can eat.
Would you rather spend a week in the wilderness or one night in a haunted house?
I am sure I will get a heart attack if I stayed in a haunted house and see some ghosts there and all that might haunt me. I would not stand watching a horror movie how much seeing ghosts with my own eyes. So to make it less scary, though wilderness is scary too haha but I think I can manage it. I would choose to spend a week in the wilderness and see some animals than ghosts.
Would you rather always have a slow Internet connection or always be in traffic jams when you drive?
I don't drive and I don't go anywhere very much often so it's fine to have traffic jams. I spend most of my day at home with internet connection. So I would rather be in traffic jams than to have slow internet connection. That's just so frustrating. And I'm sure you don't want that too.
Tadaaa! The end of the challenge. I'm so proud of myself because I was able to answer these. I hope you'll enjoy reading this as much as I do when I wrote it.
For this challenge, I just realized that life really gives us choices that sometimes it's hard for us to choose. But whatever choices we made, let's make sure that we are happy of it and it doesn't harm anyone. Life is better when everyone is happy.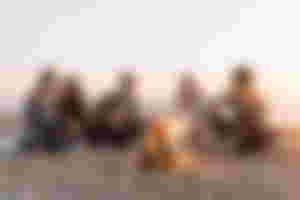 ---
Of course I want to mention some friends randomly to take this challenge too. I challenge @Niknik , @Bloghound , @TengoLoTodo , @Chor06and @ARTicLEE . Have fun guys! And to everyone, you are welcome to do this challenge.
Thanks again dearest sponsors for the never-ending support. You are my pillars in here! And to everyone who supported me through comments, I am always grateful for that burning passion of you all. Keep going!
Lastly, to all those amazing people who helped me welcome my sister, thank you very much! 🥺😍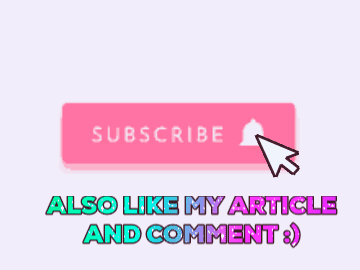 Ciao! ❤️