I am sleepy, but...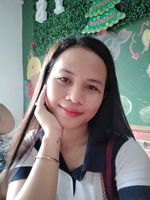 It's 22:23 (time of writing) and I am already sleepy but I should not sleep yet since I need to make sure Clea sleeps safe and sound. I felt tired today as I still have my menstruation period. I don't know but when I got this, my body hurts and I really wanted to just sleep, be in bed and eat just like what I used to do before when I was still single and baby-free. But now I have my obligations and someone to take care of. I miss my single life and I badly want a break even just for a day. Would that make me less of a mom if I request for a day-off? I don't think so as making time for yourself once in a while helps in dealing with postpartum.
As Clea grows up, her sleeping sched has been changing too. When she's still almost a month old, she's asleep during the morning and would like to stay awake during night time. When she's two months old, she used to sleep most of the time that's why I have longer rest. These days when she's about to be three months old, she used to stay awake at night again and would prefer to sleep at 12 AM. I admit I am tired, very tired but what can I do? I am a mom now and this is what I am supposed to do.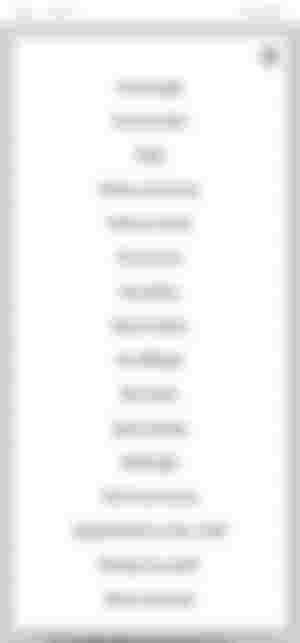 As I am writing this, my phone's battery is almost drained but I still use it anyway. There's no electricity here and it's almost a month now that we don't have it. So I make use of my phone whenever it's been charged because I paid for it to be charged (temporarily because their generator here is still under repair).
While Clea is latching, I used to scroll on Facebook and TikTok simultaneously. On Facebook, I came across posts that tear my heart into pieces which made me feel so sad.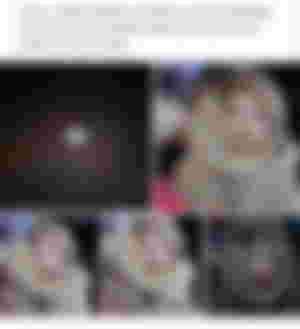 This is a screenshot on Facebook and is a post from someone who found the baby.
Look how beautiful she is. 🥺 Poor little one. She does not know that her mom left her and she's been with other people. She was left there lying on the ground with a piece of cloth covering her and a cartoon which served as her main protection. Oh dear, I can't hold my tears. How can a mom leave a baby like this?
A mom left her baby because she can't nurse her anymore for she is weak and tired with nothing to eat. She included a note with the baby saying that the man who got her pregnant left her during the 8th month of her pregnancy. Moreover, she's not a resident in that place for her boyfriend just brought her there. Her reason for leaving the baby is she can't tale care of her anymore for she's weak and only got water to feed her hunger. She also stated the date and time of birth of the child and she also wanted the child to get immunized and be taken good care. At first, I got mad at her because she just left the baby on the ground and what if something happened to her? She can just give the baby to someone formally or perhaps surrender her in a shelter. But as I read her letter, I can feel that she's hurt too. No mom would want their child to be away from her.
Oh my I am crying again. I think of my little Clea and imagined what if it's Clea that's been left there? What a poor little angel.
Babies are angels and they know nothing about the world for now. They need the most love and care from the world. I just hope the baby will find loving parents so my mind and heart can be at ease. If only I can, I would just take the baby and name her, take care of her as my own. Actually, I can but I have limits too. I don't have enough funds to sustain another baby. But if God gave her to me, I mean if I was the one who found the angel, why not accept her. She's too adorable to be rejected.
I know God will never leave her and He will give her a nice and loving family. I just hope that this kind of happenings will not happen again. NOT on BABIES PLEASE! BOYS, DON'T ENTER A RELATIONSHIP IF YOU CAN'T BE A MAN.
---
Thank you fam for supporting me. I may not be able to respond immediately but I promise I'll make it up when I have the time. Thanks to my sponsors and to those people who upvote my posts. You guys are big help.
Ciao! ❤️