How unpredictable life is.
Tomorrow is my daughter's 6th month of being with us. I am grateful to God for giving me a beautiful and healthy baby. I am also proud of myself at the same time because I was able to take care of a baby when in fact I don't want to have a child. I feel like having one will be a hindrance to everything I'll do. However, fate has its way of surprising us. What we don't want to happen will surprisingly come in our way. Though my pregnancy wasn't planned, I never regret it. In fact, my daughter is the one who gives me strength which I thought I would never have.
Anyway, to mommies here, can you give an advice regarding the food I'll give to my daughter? How about water? What's the maximum amount of water I can give? Would I also let my daughter eat twice or thrice a day? Well, tomorrow is supposed to be my daughter's monthly check-up but then her pedia is on leave so we'll wait for her to come back. There are other pediatricians tho, but I want my daughter to have one pedia because she's the one who monitored our baby since she was born.
I am also here to apologize again for my absences. I feel so bad publishing an article without reading yours. Now, I have my free time so I hope I get to read all of the articles I missed.
This afternoon, I would like to share what happened to my boyfriend's cousin. Let's just name him, Jay. Jay is an engineer and is 28 years old. He is married already and they have one child who's 6 years old now. Jay worked in Cebu and this is the reason why he was away from his family. However, after the typhoon Oddette, he came home and decided to apply to a firm near to their place so he can be with his family.
Even though me and Jays don't are not that close, I can say that he is a good man and a responsible father. He also had a lot of friends because he knows how to deal with people. Moreover, he loved his wife so much that he always flex her on social media. But, after the typhoon Agaton, something happened to Jay and his family. They met a road accident that took Jay's life.
It was my boyfriend who saw a shared post of the accident. A facebook user who saw the accident posted it and asked help to anyone who knows them. My boyfriend showed me the post and I was shocked too because I saw Jay's wife and their child wounded. It was also stated on the post that the one drives the motorcycle was dead on the spot which made my boyfriend to worry. We read the comments and learned that it was Jay. My boyfriend hastened to their home to confirm if it was Jay and unfortunately, it is him.
I was really shocked and my heart beat so fast. I don't know but I was somehow affected. I felt sorry for her wife and child. If I were in his wife's place, I couldn't accept what happened especially that I saw right before my eyes that my husband was hit by that bus. Oh, to make a clearer view of what happened, Jay and his family ride a motorcycle. They went somewhere and they stopped because it's traffic. Meanwhile, there's this bus who bumped into their motorcycle. Jay, his wife and child fell down. Jay was still alive that time and he pushed his wife and child so they won't get hit by the bus' wheels. Jay even managed to call his wife saying his last words which is to take care of their child and then after that, Jay's body was jumbled with the bus' wheels. If only the bus had stopped, Jay is still alive today.
And I guess I know the motive why the bus driver hit Jay. Hmm.
What I have learned from this is that life is really unpredictable which made me scared. Even though I am not yet ready, I could not do anything if God will take life. That's why today, I make it sure that I spend most of my time with my daughter and family.
Anyway, I need to end this because we will attend his wake tonight.
---
Thank you fam for supporting me. I may not be able to respond immediately but I promise I'll make it up when I have the time. Thanks to my sponsors and to those people who upvote my posts. You guys are big help.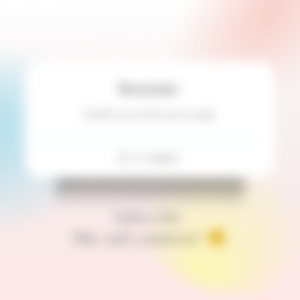 ---
Ciao! ❤️