Happy Christening, Clea!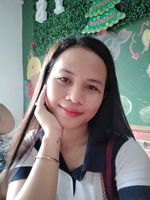 Last Saturday, my daughter had her christening day. It was one of her big days in life and we are all excited about it. Actually, we planned to have Clea's christening before she turns one month but we aren't prepared that time and I am also not over with my crying stage as a mom. Lol. That one month after giving birth is like a roller coaster of emotions for me. One day, I am happy then the next day I am not. There was a time when I cried hard in our room while Clea is sleeping and I didn't noticed that my grandma was there and she asked me why. I just told her I am having colds and I am not feeling well. She just let me cry and I can really tell that she's not convinced with what I said.
Anyway, that was just before but I miss me before. My anxiety keeps on coming back these days that I struggle just to feel okay. I don't know why my mind is always thinking that there's something wrong even though there isn't. Believe, I tried to control it but I can't. Right now, my chest is kinda heavy but I just lay down and relax so I won't experience hyperventilation again. But even with these struggles, I know I will be fine. I've experienced this before and I know I will get over with this too with the help of God.
So yeah, back to my daughter's christening. Days before her christening, I and her father ordered decoration set and we rented stands for our sweets. Actually, we just spent on the sweets like cakes because my partner's dad, who's Clea's grandpa, was the one who spent for the suckling pig, the viands and the soft drinks. We also planned to have the christening that day because it was their town fiesta.
We decorated the night before the event because we won't be able to do it during that day for the christening was held early in the morning. We had a hard time deciding what should we do because our friend, who promised to help us did not come but it's okay. We still managed to finish anyway.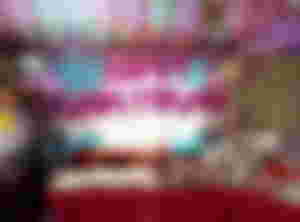 Tadaa! That's the final look. It's not perfect but it's beautiful for me. I and Clea's dad did it and we finish the decorations at 11 PM.
Morning came and it's the christening day. We woke up early so we won't be late but then we are still late. Lol. There are a lot of people inside the church when we arrive that's why we stayed outside. It was a bit hot and Clea was crying hard. She was sleepy but she can't sleep. Maybe it's because of the noise, warm temperature or because of the dress she wore. I feel like she's not comfortable wearing that dress but it looks so cute on her though.
After the mass, we immediately went inside and tadaaa! These babies are now Christians!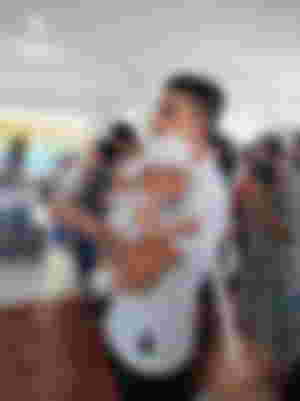 I am also happy because Clea's godparents came. I appreciate @Zhyne06 presence because she went here just to attend my baby's christening even though their place is so far from here. My friends also came which made my heart full. @Murakamii.7 and @Joymae also came and we talked a lot. I can really tell that I do miss them. There were also a lot of gifts given by Clea's godparents.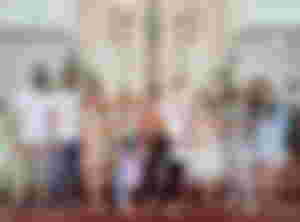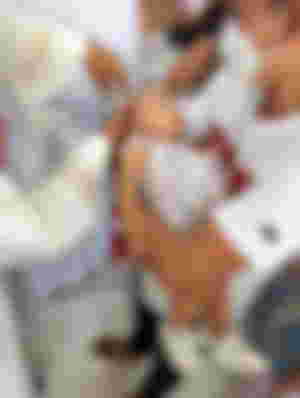 It was my first time attending a baptism and who would have thought that I'll attend one because of my own baby. Lol. Life is really unpredictable.
Anyway, sorry for being unresponsive for so long. I hope you will still support me. I am still healing myself.
Have a good evening!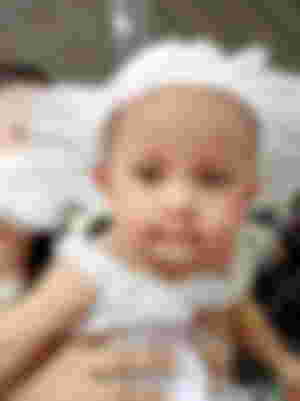 ---
Thank you fam for supporting me. I may not be able to respond immediately but I promise I'll make it up when I have the time. Thanks to my sponsors and to those people who upvote my posts. You guys are big help.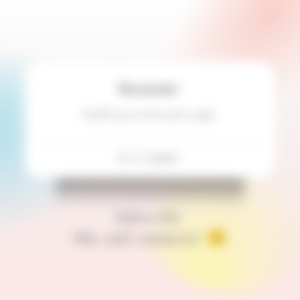 Ciao! ❤️