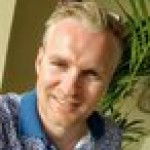 Chart below shows NVT ratio of BCH. A low reading as you see today of 17 means Network Value is low compared to amount of USD value sent over the network.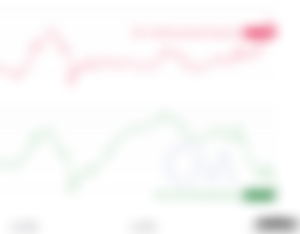 Since BCH forked off from BTC in 2017 this NVT ratio has been on average around 40 and trending down, with peaks above 100 and bottoms below 20, with ATH at 187 early 2018 when BCH was topping out around $2000 per coin and ATL was at 10 when BCH was bottoming around $100 end 2018: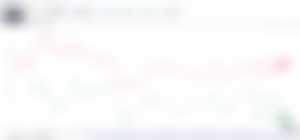 (If above chart is unreadable, you can find NVT chart for both BTC and BCH on https://network-charts.coinmetrics.io/. On metrics select PriceUSD and NVTAdj90, and add asset BCH)
A reading below 20 as we see today only happened once more, during Corona crash in March 2020, when BCH dropped to same level of 17 we see today, and has always been a great buying opportunity.
A low reading can happen because amount of value sent goes up a lot while price stays flat, or because price drops a lot, while value sent over network stays flat. A low NVT reading for a crypto is comparable to a low Price-To-Book or Price-To-Earnings ratio for stocks. The price of the crypto or stock is low compared to the amount of value it is used for, or it creates.
If we look at same chart for BTC we see that today we have a high reading, currently at 90: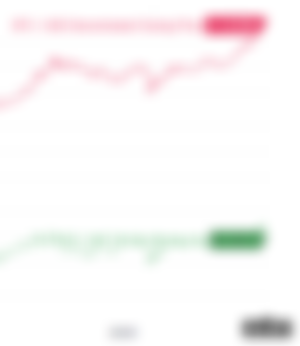 A top last reached in Dec 2017 when BTC was peaking out at 20k before correcting to 3k by end 2018 when the ratio dropped to 50. During Corona crash 50 was revisited but since then has gone up again: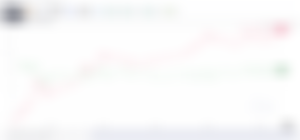 Why such a difference between NVT trend in BTC vs BCH? Completely inverse, one up to All Time Highs, the other down to All Time Lows? Both their price went up, thou BCH went up a lot less than BTC, BTC being at 32k, way above it's ATH of 20k reached in last bubble of 2017, while BCH is at $450, way below it's ATH of $4k reached in 2017.
Most important difference thou is amount of USD sent over the network, for some reason this has gone up a lot for BCH past 3 months, starting around Nov 2020 when lead implementation BitcoinABC failed to push through it's devtax and was forced to fork away from BCH, thereby changing the lead implementation of BCH to BCHN. Possibly this attracted new usage of the chain thanks to the improved fundamentals.

Today amount of USD sent for example is $6B on BCH vs $24B on BTC, that's 1/4th of BTC value transmitted, while price BCH is only 1/80th. As you can see on chart above, in the early days, BTC also had way more value sent over the network vs it's price, as is the case today for BCH, but since bubble of 2017 this has rarely been the case anymore and the value of BTC is now higher than amount of value sent over the network.
If we look at amount of transactions, that the original NVT ratio used instead of usd sent, hence why this NVT is called 'adjusted' and the original is now called NVTS for which I cannot find up to date charts anymore, we see a similar pattern. Amount of transactions has also exploded on BCH, mainly thanks to the recently launched noise.cash twitter platform:

Amount of transactions per day on BCH is now 120k, while on BTC 340k, BCH has again a very impressive 1/3th of amount of BTC transactions while price is so much lower. Also here we see that in early days BTC had way more transactions than it's value but since bubble of 2017, likely due to massive inflow of capital that remained even after the bear, while relatively little extra usage as a currency, in both amount of transactions and USD sent, this ratio again flipped with price of BTC now usually above amount of transactions and even running away as of recently to new ATH's.
Of course there is no wonder why, the amount of transactions is physically impossible to increase due to blocksize limit and has been maxed out for years showing a flat line of around 300k per day since 2017.
To verify whether the transactions of BCH are real and not faked it's valuable to look at other metrics like 'Bitcoin days destroyed' (for example by blockchair), as transactions send back and forth count very little here, compared to older coins finally moving that count a lot. Here too we see BCH making highs, confirming a real uptick in activity: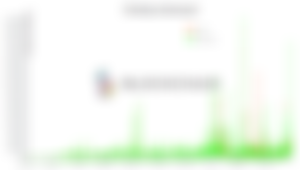 Note on Value Investing
In stocks we see that value indicators like Price-to-Earnings, Price-to-Book or Price-to-Revenue ratio flashing green does not necessarily mean that you have a good investment. Many value stocks become even cheaper over time as they lack the growth, hence why growth stocks that often do not show cheap value indicators, often still outperform as they are sold at a premium because of their strong growth, but continue to rise fast in price as well.
Ideally thou you want to find a growth stock, that does show cheap valuations for at least some of these valuation indicators, such as Tesla for example did in middle 2019 when I promoted it hard and invested half my portfolio in it. Then I saw a strong growth indicator, not earnings, but revenues, continuing to grow fast, while price had been flat for 5 years around $300 and was even dipping below 200 (pre-split, after split in 5 = $50).
In crypto we cannot expect price to collapse while growth statistics such as USD sent over network, or amount of transactions to go up in meantime as crypto is too fast growing sector. But what we do see is times when price goes up faster than growth metrics, typically towards end of bubble cycle, and periods where growth metrics go up faster than price, typically at start of bubble cycle. It's been a long time that BTC showed such great entry point, but BCH is certainly showing it today.
Other value analyses from for example coinfairvalue.com also confirms BCH seriously undervalued vs other top 10 coins:
https://www.reddit.com/r/btc/comments/l3txc7/bch_is_the_most_undervalued_both_in_btc_and_usd/
So make sure, if you haven't already, to stash the right flavor of Bitcoin as there are big differences in growth numbers, and their price. Currently NVT ratio clearly shows a relative high valuation for BTC and low valuation for BCH causing risk/reward to still be very attractive, despite price doubling recently to $500 per coin. I personally believe BCH has good chance to go to 30k, already to be reached in just half a year, by middle 2021.
Good luck,
Marc De Mesel

Check out my:
https://noise.cash/u/MarcDeMesel
https://twitter.com/marcdemesel