The Other Side of Life That I Need.
I could say that my heart is delighted right now because we are starting to receive art-related assignments. What I meant by 'art-related' was drawing, painting, and such. Many of you know that aside from being a part-time writer here on read.cash, I am also a visual artist, and I graduated with an art curriculum in high school. That paves the way for me to have a broader mindset in arts and to dream bigger because I believe in the idea that goes; if we think that we are the biggest, that might become our downfall, we must be humble every time. Even though I am aware of my strengths and weaknesses in arts, being humble is the balance you would need to not become a big-headed one. Therefore, if you don't, you would feel so much pressure and it might be caught off you guard. Anyways, I am glad that my talent will be finally executed in these assignments because the previous ones only revolved around music and dance. Actually, those previous ones suffocate and drained me so much which is why I think this would be a great escape from those. 
Recently, our teacher asked us to create original art in the art forms we were comfortable with. Basically, I chose drawing because I love to draw so much. Though painting is my original forte, drawing is I could say the thing that became my comfort during trying times. Eventually, I bloom and learned my brand in drawing and controlling the portions that I am failing. I worry not about failing because I know it would be a bridge for me to be even better and could be the best I can be. With that said, I created this artwork that is related to the growth I went through.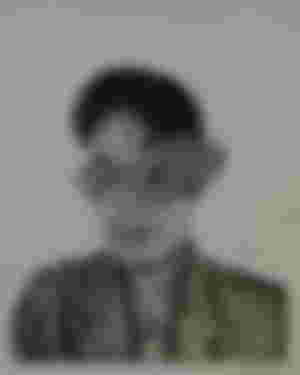 As you can see, it is a self-portrait. I am the face of this masterpiece. That only implies the artist of this artwork. I am flabbergasted every time I am making art because I always discover that every time I create art, there is a flower of improvement that is blooming. Furthermore, the selection of the flower became a hard choice for me. At first, I think I think of a type of flower that could represent the trials I have been through before I become who I am today. I thought that a sunflower would be a great choice because it has many petals, and the petals could symbolize those trials. Finally, I finished this artwork with a happy heart. I am happy that I was able to create another portrait of myself because the last time I created a self-portrait was somehow a practice for me. Now, with the knowledge I nurtured along my journey, I could say that this is the most explicit and branded artwork I made in my whole life.
I was just happy that my friends were still able to continue witnessing artworks too even though we parted ways after we graduated from the art curriculum because I was the only person in the group who took an art-related course. Nevertheless, I didn't see this as a 'just' but a 'more' that could be my room for growth not just in the medium I used to grow but also in the components I want to learn further. I am just happy that I could do this until now. Until now, I can't believe my eyes at what I am seeing because it seems that this was made by another person who has the same name as me. On the other hand, there is a woman who is proudest in my journey, and she is none other than my greatest mom. Of course, my dad would be prouder if he were still with us but unfortunately, he left us early. Without my parents, I think I am just the 'eh' in the word 'earth', and 'art' might not be my thing. Above all, this is for the growth we have become and for the better selves we are living. May we continue to grow and not forget that every moment passing by is a moment for improvement.
Thank you for reading this article.
You can read my previous articles here:
The Initial Greeting of the Gift-Giving Season.
Our Life After The Super Typhoon Noru.
I'm Now a Second-Year College Student.
How Do You Remember Your Teachers?
Reflecting on Some Lessons That Life Might Want me to Learn.
Most Beautiful Creature on Earth, Charlaine.