Be Ready
September 27, 2022 Tuesday
I was planning to write about another topic today but hesitant a bit since I hate discussing some trending issues in life nowadays. So I stop drafting and just go to work. But after I swipe IN in the workplace, I notice a new signage.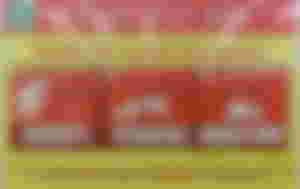 Almost nine years ago, I experienced a strong earthquake that made me cry while I was working. I have two children that time, 5 years old and a nine months old, with hubby at home. I went to work that morning with a busy scheduled workloads since we have a Japanese machine maker that time. It was a nice morning to everyone and we start our morning right away with machine maintenance and repairs then we have our short 20minutes break. After the break, we went back and continue our work.
Then the ceiling were shaking and we can feel how we sway so fast. I drop and cover myself under a stainless table with some of my colleagues while observing the surrounding. I am scared that time if the ceiling will collapse because we are on the ground floor and on the second floor are also plenty of machines and equipments and many workers. The shaking still continue but I started to move from tables to tables under I went closer near the exit. So when the shaking stop, we hurriedly go out to vacate the building. It was a horrible to see such faces crying and some are pale already . Some pregnant women are almost stuck with the crowd that comes from different directions going to the building main entrance, competing all to come out first.
When we are all outside, I saw ambulance go back and forth and they said the clinic is full capacity already. Some patients were just sitting outside as many fainted after the earthquake. I did not have a phone that time yet hubby had and so I ask a colleague if I can make a call. Yes she let me and I was in dismay as I cannot contact them. I cried and I wanted to fly and go home but the gate was close. However after all the inspections we are allowed to go back inside the building to tidy our workplace and go home. I was relieved and happy to know my family was safe that time.
Thus I remember that incident because of the new signage that is being installed which is visible in any places in our company. The signage is familiar to all of us since yearly we have series of drills in our company. We really have this drill in all buildings to remind us how to be prepared during such calamity. Also after experiencing that incident years ago, I can tell that others really panicked and do not know what to do. So I am bringing this topic now.
During an earthquake, stay where you are. Do not run but drop. Be alert and look around to where you can protect yourself under.
When you have drop, find a strong table or furniture where you can stay under while the earthquake is still happening.
After having yourself protected under the table or furniture. Hold and stay there until the earthquake stops.
After you execute drop, cover and hold, look around and plan your path where to head after the shaking stops. It is important to focus and be alert going out to the exit. Because anybody who will panic on their way out might get into an accident from the debris of the earthquake. Also as what I have experienced, a stampede might as well be possible as everybody compete to move out the building first. Hence, it is really a big help to put some signage everywhere aside from the drill yearly. Because it will help all to be reminded to stay calm and what are the basic things to do.
Eventhough it was an unforgettable experience I want to forget. At times remembering it and sharing those moments to others can be of great help too. So let us not be worried, instead be ready and prepared to face our fear when calamities happen. Nobody is exempted but we can help to give awareness too to anyone.
📷 Lead image is a photo I took from the signage.
Thank you for reading this far. Hope it will give some awareness to anybody here. Please do not forget to like and upvote. Sponsors of MaeAntoinette