Please Remind Me To Remind You...
Lol! A friend of mine just told me that earlier this evening when we had our conversation on the phone, and we both have a good laugh at ourselves seeing how I got confused about reminding me to remind her about this reminder lol!
I said, "wha.. whaat?"
Sometimes, we often said this line to our friends, colleagues, or to our siblings or partners that we need to be reminded of something that we might end forgetting at the end of the day. Oh! Well, we all have those silly moments of forgetfulness, right?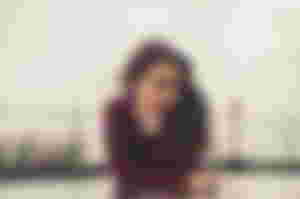 I was reminded of this friend in high school that I frequently meet every duty hours not so long ago, when she worked for quite some time as an office assistant. Well, I think she's more than that because her loyalty to the company and with her boss was just extraordinary. His boss, a manager of Philweb, is like a friend of us since we are acquainted with him and his family for some time.
One day on our usual meet up after work over dinner, my friend was laughing narrating to me that earlier, while his boss was away, the wife called and since the husband was not around, she left a message to tell him that she called, and that she wanted to remind him of one thing she forgot and that he might remember. Hahaha! My friend said okay, but confused. When the boss arrived an hour later, she told him about it, he just frowned, and nodded.
Aha! I wonder what it is?! Haha! Uh ah, no green jokes on the back of our minds.
Now, again, people… Are we this forgetful? Do we put our hopes on other people to remember things for us? Or does the couple has unique ways of communicating, LOL!
But, seriously, why do we have this memory gap?
My sister has this silly forgetfulness sometimes and she would blame the anesthesia during cesarean section years ago, others would blame the frequent fast-food cravings, and a lot more of junkfoods we are having nowadays.
Anyway, whatever excuses we have, let us all be mindful of our mental health. It says reading is a great habit to take care of our mind, or our brain. And, I guess it's true.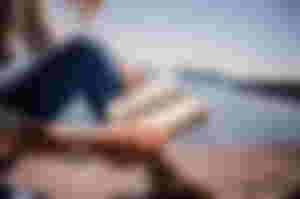 I have a 91 year old patient with really good memory, she used to be a school teacher and according to her, she loves to read books before her eyesight gets more blurry. Now, I noticed that though she's not reading books anymore with her eyes, she is still reading with audiobooks. You see, technology offers a great help to her at this age.
I think read.cash is really giving us a lot of advantages in this pursuit for a better mental health, eh?
Write and earn, read and exercise your brain!
---
That would be all for tonight. Good night and will be reading tomorrow... Thanks once again everyone!
---
Photos from PIxabay (no attribution required)
All Original Content (unless specified otherwise)
02/09/2022
©️ LykeLyca
---
Write articles and join us! Click read.cash
Make some noise by writing short posts. Click noise.cash
Follow me in Twitter @LycaLyke
Start mining, trading/ copy trading in Bityard
---