Dragon Ball Z In Open Sesame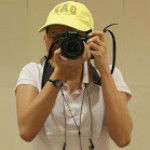 I'm dead tired to write something for read.cash yesterday because it's Tuesday. I'm supposed to publish an article, but I'm physically exhausted with work - loaded with patients and more patients, coming like zombies, and eventually devouring me like a zombie as well at the end of the day. I went home with a headache and my strength can only afford to eat my dinner, a shower and the much awaited sleep. Nada. Just singing zZZzz to dreamland…
Anyway, today is Wednesday and it has been a lovely one, so let's do it. Something funny for you today, and try not to laugh will yah?! Hehe!
The Philippine government modernization program has been slowly taking its way to the provinces, ours included. One noticeable improvement that we have been enjoying was the air-conditioned mini-bus serving the public in some parts of the city for like a year now already. It does bring a big threat to the traditional jeepneys, because I for one love the convenience it brings. 
Anyway, this morning while commuting to work, I couldn't help but notice how adorable this one child does while the bus door opens and closes. Whenever the door starts to sound its signal for the door opening and closing, this little boy mimics the action of Son Goku in Dragon Ball Z. The popular kamehameha wave. You can check it out on this video.
So, he opened both of his palms and extended it in the air pointing to the door, and boom! The door moves! LOL! That was really adorable. However, this is funny too because it reminded me of this political ad by the Vice President of the Philippines herself. Mind you, everyone on the bus had a good laugh watching the child, I bet they can remember someone too at the back of their mind.
As for me it reminded me too of an experience one late afternoon, riding on the MRT train in Metro Manila and while waiting for my stop. A few of the passengers in the train, including me, were all entertained by this kid who kept shouting "open sesame" as the door opened and "close sesame" as it closed. The train approached Shaw Blvd., I'm still amused watching him as he commands the door in open sesame, and later I realized that I'm supposed to get out of that stop after the door closes. Yikes! Stupid me. Now, I have to pay going back, sigh...
Why are kids always so adorable and effortlessly funny?!
You can share your funny experiences with kids too in the comment or by writing an article, and tag me.
---
I hope you had a good laugh with me on this one, thanks and good night! I'll be reading yours tomorrow...
---
Lead Image from Pixabay
Video from YouTube (credit to the owner)
All Original Content (unless specified otherwise)
02/23/2022
©️ LykeLyca
---
Write articles and join us! Click read.cash
Make some noise by writing short posts. Click noise.cash
Follow me in Twitter @LycaLyke
Start mining, trading/ copy trading in Bityard
---