94 Siblings... And Counting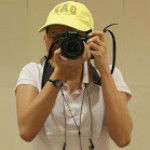 What would you feel when you discovered that you have 94 siblings and counting?
This is just shocking, right? I mean, anyone would feel terrible how in the world you got almost a hundred siblings.
I got hooked watching this documentary film on Netflix, "Our Father." And, just disgusting to know that a fertility doctor could actually insanely inseminate his own sperm to any woman patient he has in his clinic that is having fertility problems. He even deceived his patients claiming that the couple had successful artificial insemination with the sperm samples from their respective male partners, but instead uses his own. 
It is really sickening to know that someone, a doctor who you have trusted with your health and even your life would do such a horrific thing. I searched for the trailer of this documentary film and got one on YouTube, attached it here so you'll get a glimpse of it. 
Dr. Don Cline was known as the best infertility doctor in Indianapolis, and was known to have success rates with the artificial insemination procedures he did to his patients. The couples who were problematic in having a baby would seek his help and the woman gets a successful pregnancy. Just absurd that he used his own instead of what he claims are from medical residents for donors. His colleague doctor and nurse in his clinic didn't even noticed how and why Dr. Cline would do this.
Then, one day, one of the siblings, Jacoba, felt different about her life as the only child after she knew that her mom sought for artificial insemination to Dr. Don Cline. Her mom told her that the doctor said that the donor sperm won't be used more than three times, and that stimulates her to know that she might have 1 or 2 half siblings somewhere. 
At 35, when commercial DNA testing was available, Jacoba tried to search her ancestry via 23andme - a DNA testing company for genetic health and ancestry. The result came and she got excited to know that she has seven siblings, instead of 1 or 2. However, that excitement got a tinge of concern knowing that the ideal use of one sperm for insemination is just three times. And, having a large population of people with the same father will result in problems of consanguinity. 
Her investigation then started with the rest of the siblings in finding their real father. Moreover, from 23andme, they construed matches of cousins, and family names that might be connected to them. And, the family name Cline popped up from one person they asked that was connected to them. Dr. Donald Cline, the fertility doctor of their mothers, might be the biological father.
As the days went by, the number of siblings increased, the people concerned got emotionally burdened by the truth, and the reason why Dr. Cline would do such a thing intensified. In December 2019, this story was featured in the Dr. Phil show and the network of Cline siblings even got bigger. 
Unfortunately, there is no federal law that can punish Dr. Cline, despite their efforts to right the wrong, the doctor just got away from it. 
The good thing though that proceeded from the entire ordeal is the identification of fertility doctors that have been insane donors as well.
---
Personally, I felt sad for the children, and it's just sick for doctors to do such horrible thing. What a sad world are we in?
Anyway, thanks for reading everyone!
Sorry for my absence for some days, I'll be catching up.
---
Lead Image from Pixabay
All Original Content (unless specified otherwise)
07/10/2022
©️ LykeLyca
---
Write articles and join us! Click read.cash
Make some noise by writing short posts. Click noise.cash
Join us on #Club1BCH Discord Channel