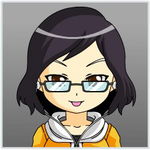 Last night we gathered around our supervisor's house visitor. This other supervisor came by to check on the place and see if it's okay. I'm thinking she will move in at the other boarding house unit once my workmates leave for another house. They will be leaving in a few days so this place will become purely for on the job trainees.
And of course since there's a visitor they were talking for an hour or so. That's what I noticed around here. They just keep on talking and gathering all the time. 🤔 I don't like to talk too much so I didn't join them and just stayed in the upstairs room until their topic became about trainees. Well guess what, she requested to see me so I went to the dining area where they were talking.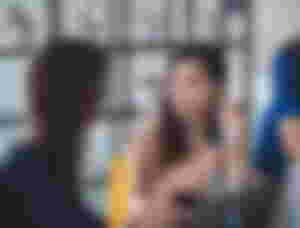 Bla bla bla we went. And of course since I'm the newbie she also told me stories of various things in her department. She said she's also a property agent like me but since the pandemic she decided to change career. Oh so at least we have something in common unlike the people I work with. Haha. Everything was going well until they all started saying that my personality needs to change when working in this career. 🤔 Mkay.
Yeah, I already figured as much. Not being talkative comes off as being shy and "weak" but actually I just don't do small talk. 😀 I just prefer to be quiet most of the time especially if I can't relate to what they are talking about. So there we were, the visitor was sharing stories of how it will be during certain events, bla bla bla. And of course they all were implying that I won't be able to do it if I am like myself. Uhmmm. This made me doubt myself temporarily. It kinda made me feel like and think I must be in the wrong industry. I even wrote about it too! Hah. People's opinions can really mess with our heads sometimes.
I did tell them that I am nervous and such since I have never experienced working in this industry before. I have zero experience whatsoever apart from the 5 day training I had in May. Good thing they do understand and know that everyone starts from scratch. Told them perhaps I will be able to get the hang of everything once I gain more experience. Also for sure I will be able to adapt my personality to this industry depending on the circumstances soon.
Ah the insecurities of being new. Haha. Long time no feel. 😂 However I do have a certain edge based on their stories. They kept saying everyone spoke English so they were having "nose bleeds" (difficulty) when talking to people. Well then I'll fit right in thanks to my several years of BPO work experience. 😆 (Sosyalan pala at Inglishan ha, sige lang, mamaniin ko yan. 😂 Kung gusto nila lagyan ko pa ng accent. 😂)
I'm just not a talker unless I need to. I would rather reserve my energy for the real work to come. At least based on their stories I already have an idea of the things I should do. Even though I am nervous since I will have my first event soon, I will try my best when I am finally in the thick of it. I've yet to experience the main events where I can really test my skills in this new career. That's all I'm really waiting for actually. Seems like all the stress is there so bring it on. 💪
This morning after some thinking, I remembered the things I could do that my workmates don't know yet. It gave me back my confidence to continue on this on the job training (OJT). It is really important that we know ourselves, if not then listening to other people's opinion of us will make us believe them. Remember that other people do not always know who we are. Unless they are your parents or siblings and other family members, other people don't know your quirks and abilities. What others see is not always our entire self. When we know ourselves then we have a strength that no one can break down.
Actually my "hidden skills" will surely be put to the test when needed. It is just waiting to come out. 😆 For sure they can see some potential in me even if it's small hehe. 😅 It just needs to be enhanced and developed further.
If there is an ultimate newbie I am feeling like that's me right now. Hahaha. Everyone around me knows the ins and outs of everything. Oh just wait 'til I get all the experience I need. If only it can happen in an instant. 😅
Hopefully after this 2nd rest day I will be able to show some of my work skills. 2nd week of on the job training starts tomorrow! 💪 Lezgow!
I still have a lot to learn. Really hope they will allow me to go to the upcoming event this weekend. Pls pls pls, this is what I am here to do, gain experience in work events. Hopefully I finally get to go on a lot of these. Gimme gimme. Haha. Gimme a chance even if I'm a newbie! 😃 That's all I'm asking for. 🙏 I need to learn so my expensive OJT payment doesn't go to waste. 😆
What do you think will happen to me on this 2nd week? Hehe.
XOXO,
* * *
All images are from Unsplash.
Not a member of read.cash yet? Come join us! Let's microblog on noise.cash too!
Sponsors of LucyStephanie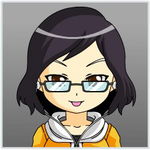 Enjoyed this article?
Earn Bitcoin Cash by sharing it!
Explain
...and you will also help the author collect more tips.