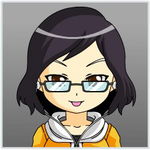 I just thought of something. Somehow the ants at home always attack our rice aside from the usual stuff in the garbage bin. It made me think their only goal in life is to find food or materials for their shelter. How about us humans? Do we have a common goal in life aside from earning a living too?
As human beings I don't think we have a main goal at all. Unlike ants, they spend their entire life looking for food and bringing back stuff for shelter. Am not an ant expert but that's what we usually see these insects do. Even the bees gather nectar to make honey everyday. These insects have a purpose here on Earth, what about humanity?
We humans are the most advanced creature on the planet but we have no common goal at all. Perhaps that is due to the complexities of our brains and thinking eh?
Of course there are many things we can do. Perhaps it's too many that some of us just idly live our lives and waste time. You know what they say, when we are faced with so much choices we tend to have a harder time deciding what to do.
Unless we have a real need and solid reason for doing anything, we may end up aimlessly doing stuff or constantly wondering about our purpose in life. Some people know exactly what they want to be even as a child. Unfortunately not everyone is like that.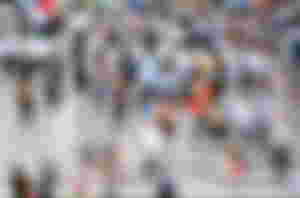 This again brings me to the question, why does humanity not have a common goal? Do we not need one because we are complex creatures? Or are we too self absorbed that we don't even have one?
The Bible says we should love one another. Clearly that is not evident in the way we live our lives everyday. Loving others is not always easy. It is easier to think of ourselves first before other people. Unless our ingrained culture is that of being considerate to others, unhappy people hurt others easily instead of caring for other humans.
Actually for some it is way easier to love plants or animals than human beings. I think, aside from Jesus, only the late Mother Teresa is the only person who had great love for humanity.
One trait we all have is we're curious creatures. We want to know a lot of things. Some people don't like to think much so they just do stuff to see what happens. With all our curiosity do you think we can have one major thought/ideal to strive for? 🤔
Have you ever thought of this too? I didn't until I got annoyed with those ants. Haha. Living at home for too long seems like it can make you think of a lot of things.
Conspiracy theorists out there say we were created by aliens to be their workers. We do the "dirty" work, whatever that may be. Well if that's the case then after they "left" centuries ago I don't think we've been doing anything much anymore. We've essentially been left to fend for ourselves. Now what?
If we take in account the so-called New World Order movement though I still don't see what our main goal is. It looks like some people control the masses instead of all of us working towards a common goal.
Metaphysical concepts say we are here on Earth to better ourselves, get enlightened and become a higher dimensional being. Now that's something religion has been telling us, one way or another. Personally I want to go to heaven of course. That's another thing but it's related to all that dimensions thing.
I'll tell you one thing we're hell bent on doing as a whole because we're selfish creatures. All of us are literally destroying the world faster than we regenerate it. We're slowly killing the very planet we live off from. Fantastic work humans. Really good work. 🙄👏👏👏
So with all of that, doesn't it make you wonder too? I wonder if we humans will ever have a united goal or purpose in life. We all have free will but if you could think of one goal all of us should be achieving, what would that be?
XOXO,
* * *
All images from Pixabay.
Other articles of mine to read:
Not a member of read.cash yet? Come join us! Let's microblog on noise.cash too!
Sponsors of LucyStephanie