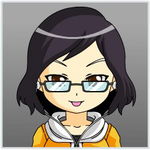 Do you remember reading about what my rude neighbors did? Still recall our argument about the noisy roosters? Well finally dear readers, it looks like the problem will come to an end soon. This noise pollution/neighbor issue that I've written here for months will eventually be gone. We've been experiencing this unfavorable situation for a few years and three weeks from now it should not be a concern anymore. God willing, I am hoping it will all end within the year and no new neighbor issues will arise.
Since I had my on the job training (OJT) I haven't been able to write about it lately. Of course I also haven't been able to report anything or call the barangay (district) hall to complain because I'm not home most of the time. I haven't been around here since mid-October.
If you're quite new to my real life story regarding noisy chicken and rude neighbors, I invite you to read all the articles about this. Start reading What? There's a Noise Pollution Problem in the Philippines? where I have included all the links to the articles I've written. Read those first so you will know the whole story. If you don't read everything you won't understand what the situation was and what happened. You can also read 6 Things We Can Do To Reduce Noise Problems so we can all avoid neighbor problems. Hehe.
If you have already read all the linked articles then it's time to continue reading below. 😁
And so today I was surprised because I saw a guy go to the back of our unit. I was cooking lunch so I was at the kitchen and I clearly saw someone through the window. I thought the guy in black uniform was from the barangay because he started pointing at the chicken cages and asking who owned them. But then I dismissed such thoughts and continued cooking.
Let's backtrack a bit. 3 weeks ago I finally decided to report this rooster/noise problem via e-sumbong (e-complaint). I sent them a text and an email with pictures regarding my long winding neighbor issue. I only found out about this useful complaint platform last month.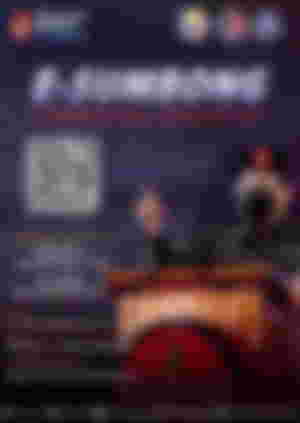 The reason I used it is because upon coming back from my OJT during my rest days, there were two or three noisy chickens at the back of our apartment unit. Wow. Of course I always take pictures and videos whenever I see animals in the cages. I already complained several times about those to be removed and yet nobody was doing anything about it for months. I have lost faith with our barangay officials because it seems like they could not do their job.
After I reported to the above via text and email I didn't get any kind of reply at all. I thought perhaps the e-sumbong was not helpful at all like the barangay. Almost every week or every other week I would go home and still some people would put a rooster at the back of our home. As days passed by I felt like everything I did was not working at all to have the problem solved.
Meanwhile recently at work I was allowed to rest for an additional week. My rest days were on Tuesday and Wednesday but I asked for an extension. Good thing I was granted an additional one week before I go back to my OJT. Why is this beneficial to me? (1) I can go back to the doctor for my check up before I return to Batangas, (2) I could do some online selling to earn some money because hello I am quite jobless at the moment due to the OJT and (3) unexpectedly the police came by while I am home! Hurray! If that's not God's perfect timing then I don't know what it is.
I have never been someone who liked to wait for important things to happen. If I had to I would have to be doing something else so I won't be impatient. Haha. In this case, I was doing my OJT while wondering if anyone was doing anything about my complaint.
And so going back to the story, two barangay officials together with two full uniformed police knocked on my door today. Not sure which part of the police force they were but both guys were wearing black and each of them had long guns. 😮😏😅
Wow I felt so secured with them around hahaha. Of course the property admin was called so we could all talk together. And that's how I learned that supposedly Guy didn't know who owned the remaining rooster in the cages. He said he has removed all the animals he owned from there. I told the police that I also didn't know who owned them. All I know is Guy knows everyone who has chickens around here. Told them they all knew each other and even strangers are being allowed to enter inside the apartment to put chickens in the cages.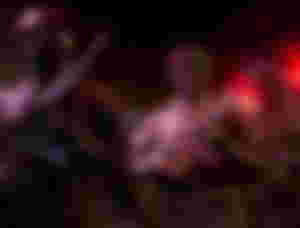 The police asked me if I was okay to wait for 3 more weeks for all the chickens or most of them at least will be removed. That was the solution Guy offered to them. Told him my main concern was to have no chickens behind our unit, including the cages. Of course Guy tried to bargain to keep some of the chickens where they put several a distance away from our unit. I mentioned to the police that when all the roosters start making noise the sound can still be heard loudly through our windows. To which Guy said it is a public place and I don't have any jurisdiction over it. I responded by saying as far as I know chickens are not allowed in public areas. The other policeman then told Guy there will be a memo regarding chickens not being allowed. There will be a ticket or a fine if they are reported and found to have violated it.
Again one of the police asked Guy who owned the lone chicken at the back of our unit. To which he again replied he knows who owns everyone's chickens except that one. Well that reiterated the statement the police first said to me, they could not find the owner.
I requested that maybe they can just confiscate it if nobody knew who it belonged to. And then suddenly Guy said his boy assistant has transferred the rooster to another place. 😂 Wow huh. Then one barangay official also interjected that the cages should be removed because someone can always put chickens there without any warning. (Which I have told them several times when I called them.)
And Madam Senior also came out sometime during the conversation to be a Maritess (local version of Karen or a chismosa/gossiper). I don't know maybe the chicken is her husband's or some other person whom they are all friends with. They all know each other as they are gamblers but they of course won't say a word. They all spend money to bet on sabong (cockfighting), whether online or offline. Pffft. Why would they tell the police who owned it when they can just move it out for that person, right?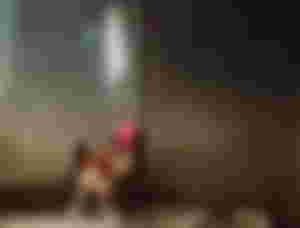 Anyway Guy even tried to interject a different issue that my sibling had been asking from them for several times months ago. 😂 Of course he was trying to shift the problem to me when they were the ones who took months before giving us what my sibling had been asking about. Come on. 😂 Naturally I just responded and said it's not a problem as I will inform my sibling about it. There is no point arguing over another topic when he can't even communicate with us properly about the animals without the presence of the barangay or the police.
So since we were going in circles the police said they will come back in three weeks to check if everything have been removed. I thanked the officers and the barangay officials and went back inside the apartment. I feel relieved already. Haha.
Ah I really feel it will finally end soon. Thank you Jesus! God really knows how to time things perfectly. So amazing right? This means I have to be here at home by that time too. Meaning I should have my rest day on a Friday as well. Hehe. That should be easy enough especially when I start working in Manila next month.
The end of the noisy chicken saga will finally happen soon! Hahaha, are you excited too? I hope you will pray with me so this issue will finally be put to rest soon and any new neighbor problems will not arise. Hehe.
Hopefully no one experiences the issue we have been experiencing for years. It is stressful and I wouldn't wish this situation on anyone. I know it might be petty to some of you but when you experience it for sure it will also be a big deal for you and your family. This is why we must always be considerate of our neighbors especially when we live in a non-noise proof place.
How about you, do you have similar bad neighbor stories or noise pollution problems too?
XOXO,
* * *
Lead image and other images are from Unsplash except for the e-sumbong poster.
Not a member of read.cash yet? Come join us!  Let's microblog on noise.cash too!
Sponsors of LucyStephanie