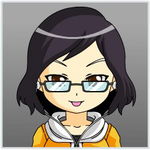 Have you heard about Non-Fungible Token (NFT)? It's all the craze these days especially when even celebrities are getting involved in it. Of course not everyone will be able to turn their work into cryptographic tokens. Let me tell you at least three reasons why.
But first let me give you a background on how this article came about. Later on I'll also share a little bit of the basics on NFTs.
♦ What made me write this article?
Earlier today after I drank my morning coffee (which is unusual for me) I checked my noise.cash account and browsed through some channel posts. Again I saw something about someone promoting their NFT and such. I've been seeing posts about it all over the internet ever since it got blown up by the the media. Somehow reading about it today prompted me to finally do some online research. It lasted for hours until I got tired of it. 😅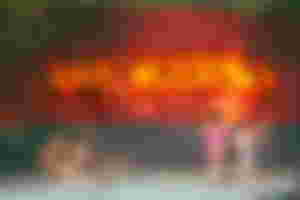 Let me just say I am writing this as an artist interested in selling my artwork as an NFT in the future. I have not tried buying nor do I own one yet.
I'm sure not everyone is aware why people are talking about this internet craze. There are people who aren't tech savvy nor have time to find out about everything in the online world. If you're here and are curious about it as well then here's some of the info I found out.
♦ What is an NFT?
An NFT can be an artwork, music, video or surprisingly even a piece of real estate that has been cryptographically tokenized or minted.
An online token is a representation of something in digital form or part of the blockchain, like what's in cryptocurrencies (bitcoin/BTC, etc.). However digital money or the various kinds of cryptocurrency are fungible, meaning it can be traded or exchanged for another one similar to it.
In simple terms, a Non-Fungible Token is a single cryptographic asset that is unique and can hold data instead of value. This digital representation of real world items cannot be reproduced, changed or replaced by other information or tokens.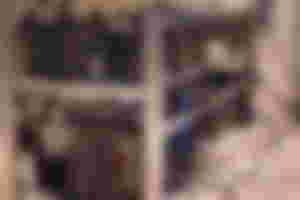 Minting is how you securely convert a digital file into a cryptographic token on a specific blockchain. It also contains metadata like the creator info and/or ownership details. Once the process is finished, voila! You now have an NFT!
Some people compare it to having the digital first edition of a book signed by the author or the first print of a work of art with the artist's signature. If you own an NFT, it's like having the one and only digital version of the original thing made by someone or even a group of people.
It can be just one item or a part of a series, like if the artist created multiple art prints. Lastly, an NFT can only be owned by one person. It can be resold again and again though! That means the creator of that item can earn royalties from it forever.
♦ Why are people going crazy about it?
You know how it is. The prospect of being rich, or even a millionaire makes everyone pay attention. I mean, who wouldn't when a single artwork compilation NFT sold for $69.3M! Whoa!!! Unfortunately only a few will make it to the top, as always. With that, let me get into the main thought of this article.
♦ 3 reasons why not everyone will get into the NFT Craze.
TL:DR;
Let's get into it shall we?
Just reading all the information about NFTs made my head ache, figuratively. 😂 Primarily I checked on how you can make one and earn money from it. Just researching on that alone means you have to look into the various blockchains and find out what blockchain mining, cryptocurrencies, crypto wallets, trading, minting process, online platforms to use, the fees, etc., are.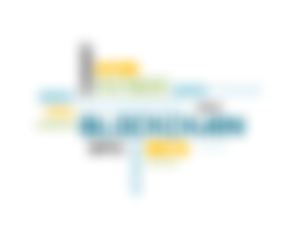 Good lord, if someone will start from scratch it will take them forever before they make an NFT. Even choosing a blockchain to sell your art on can mean finding out the pros and cons of a lot of things. Oh boy. All that just to find out how to earn from making one. No wonder most people just buy and sell these things to make some money.
As a freelance artist, of course I am interested to know the things I need to do in order to say I have some for sale too. Not everyone will find it interesting though. Some people would rather keep it simple and stick to what they know. Same as any kind of investment or source of income, we will only get into something we can understand or relate to.
Yes of course there will be others who will just join the bandwagon without understanding what they're getting into. However if you're a serious creator or investor, you would study something first before you spend your time, effort and hard earned money on it right? The same goes for motivated artists, we will find out everything we need to know before getting into it. After all we are going to part with our "babies" or finished works of art. Unfortunately most non-millennials may opt to just not bother with all the complications.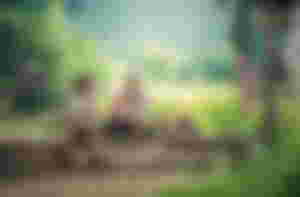 One way to get around this would be to pay someone or ask a loved one to do it for you. Like if you have a tech savvy offspring or even grandchildren, they can mint it for you. One disadvantage of that would be, you won't know what to do if something goes wrong in case that person disappears. What will you do when he/she can't be contacted for some reason? You would be at their mercy since you have no idea how you got an NFT. What if you don't even know how to get your earnings from it, right?
But wait, there's more! After finally making one, the owner will have to market it online in order for it to be sold someday! Haha. Of course it doesn't end in just putting it up for sale. Yes folks, it takes a lot of work to be successful in anything, and dealing with NFTs is no exception.
On top of that, did you know any NFT can also lose it's value? If let's say the metadata it was linked to is deleted online then how can it be proven it was really made by so and so? What's worse is if let's say the artwork itself disappears, then what? 🤔 Now you know that you'd also have consider taking care of it's online maintenance just to keep it's value. That could cost some money too.
To solve that, you'd have to find a marketplace that has the IPFS feature. Not gonna expound on that here... Oh the complications. haha.
The impulsive ones may opt to jump in and suffer later. Those who prefer to prepare first then get into it later may still find other reasons to not continue the journey.
I did mention there are fees involved right? Aside from the online marketplace taking a cut from the sale, before you even sell one you need to spend money to mint it. Most people use the Ethereum blockchain to make NFTs.
Ethereum (ETH) is another popular cryptocurrency being used today. If you are going to use it you will spend money/ETH on gas fees. Gas is the fee required to make a successful transaction on the Ethereum network. The gas price or gwei depends on the speed of the transaction and if the network is teeming with activity or not.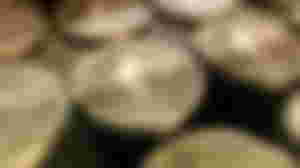 A quick search online will tell you minting on the ETH network can be anywhere from $35 to $100. Actually it can be lower or higher but why pay such fees when you can just earn money in other ways then save it, right? Also, ordinary people aren't willing to spend that much when such an amount can be used to buy food instead.
A solution to this is the person will mint on other blockchains (BCH or BNB) that have little to no fees. Doing that has its own pros and cons though.
Bear in mind, you also have to consider the conversion fees. You have to convert your money (fiat) into cryptocurrency, like BTC, BCH or ETH, etc. This alone will incur fees when you use crypto wallets or trade a certain cryptocurrency to other altcoins. And then when you finally sell the NFT, guess what, there will still be fees before you get the remaining amount it sold for. Even your future royalties will not be exempt from some kind of transaction fee.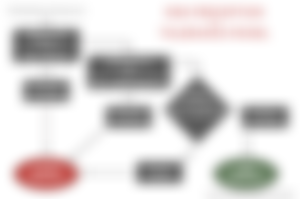 In the end, it depends on the person's personality. Only those willing to pay the price and have a higher risk capacity and tolerance will go ahead and spend money to make or buy an NFT.
And yes, one can also get free ones from airdrops but that is a topic for another day.
People always want the easy things in life. We all prefer convenience over hardships. This is exactly why many of us are not as rich as we'd like to be. How can we become millionaires or even billionaires when we do not have the vision? If we are content to just be able to eat by earning something everyday then we will never be wealthy.
Brian Tracy, best known for his personal and professional development coaching, says the 5 reasons people don't become wealthy are the following:
They think they can't be rich.

They haven't decided to become one.

Always procrastinating.

Lacks financial discipline.

Lack of foresight or what he calls time perspective.
All of that points to having no motivation and/or vision. This is the most important of them all. If you have to always push someone just for them to do something, it will be almost futile for them to succeed.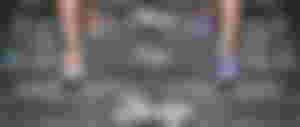 Leslie "Les" Brown, one of the well-known American motivational speakers, on the other hand says this about why people don't work on their dreams:
Fear of Failure or Success.

Doesn't want to get out of their comfort zone.

Most people don't feel worthy.

It is hard to change oneself.
Again, if people think like above, how can you be motivated to do anything to succeed? I doubt you'd get into something complicated and will cost money, much less one that's NFT related.
As with most things in life, someone who doesn't have the determination to be successful in anything will never do. No amount of external motivation will make someone take action unless that person is committed to reaching certain goals. Anyone who doesn't see the value of creating and investing in NFTs will never make or buy one either.
♦ Will I ever make an NFT?
That is the question isn't it? 😂 I'm still deciding on where and haven't checked on the current gas fee and such. I would like to at least have one though. I have several artwork in mind, all lined up to mint soon once I get the hang of it. It will really depend on if I will have enough funds to even get one minted on popular marketplaces. 😅 Who knows, I might even use my BCH earnings when I have more to finally make one right? Ehehe.
When I will mint an artwork is another question. I am still looking at several options and looking into other things so let's see what happens. For the meantime maybe I will look for free and interesting airdrops. 🤔
What about you? Do you already own one? Care to share a bit about your experience on making or buying/selling any NFT? 😁 Or are you one of those who simply doesn't care about it?
XOXO,
(read.cash About me)
Not a member of read.cash yet? Come join us!
Sponsors of LucyStephanie