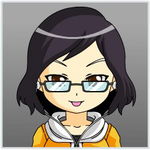 2 years ago
(Last updated:

1 year ago

)
Have you ever heard anyone playing a bamboo organ? Are you aware there is even such a thing? 😅 Well as a kid I have read about it in some of our school books but have never thought I would be able to see and hear it until 2018!
I've been living in the National Capital Region (NCR a.k.a. Metro Manila) of the Philippines for most of my life but I never once thought of visiting that place before. Guess what happened that finally made me see it? While you're guessing, I'll tell you a little about this unique and historical musical instrument.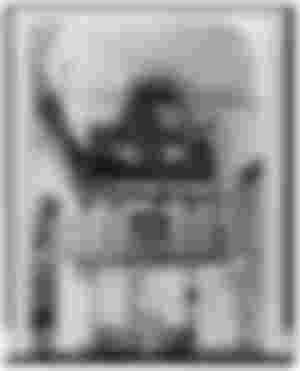 Are you aware that the world's oldest and largest bamboo organ is in the Philippines? Oh yes, it is only found here and nowhere else!
You may be asking, what is a bamboo organ? Well... let me share with you a little bit of it's history. Since their official website is currently under construction as of this writing, let me share the info from Wikipedia:
The Las Piñas Bamboo Organ in St. Joseph Parish Church in Las Piñas, Philippines, is a 19th-century church organ. It is known for its unique organ pipes; of its 1031 pipes, 902 are made of bamboo. It was completed after 6 years of work in 1824 by Father Diego Cera, the builder of the town's stone church and its first resident Catholic parish priest.
Also check out the historical landmark at the Parish of St. Joseph (Bamboo Organ Church). Here you will see the inscription which says this musical instrument was made up of 902 bamboo tubes and 129 metal pipes.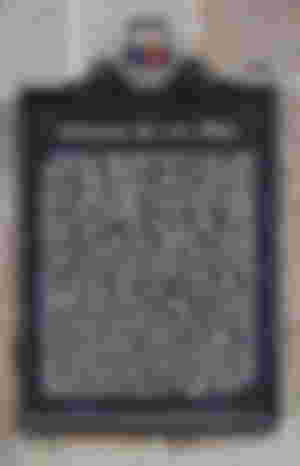 Since the 19th century, it has been notably repaired several times but when I heard it, it still sounds good and carries a happy tune.
On November 24, 2003 this unique instrument was declared by the The National Museum of the Philippines as a National Cultural Treasure.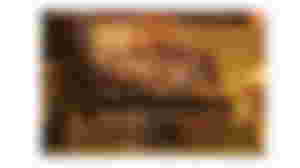 In 2019, Google even made a doodle for the 195th anniversary of this historical item. Now do you know how old it is? Haha.
Back in February 2018, I saw an ad for the 43rd International Bamboo Organ Festival while browsing on Facebook. This got me curious. I thought, "Why on earth have I never seen this historical thing yet? Why have I only thought of even planning to see this musical instrument now?" Thus began my quest to finally visit this famed item.
I planned on going when the music festival officially started but somehow I wasn't able to go. On Sunday Feb 25, 2018 I was finally able to attend the repeat gala. However, since I live in Quezon City and the venue is in Las Piñas City, oh boy I was 30 minutes late! Haha.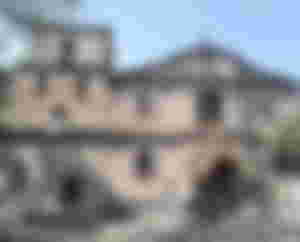 I'm in a northern city while the church is somewhere in the south. It's quite far so it takes a few hours to get there if by car. It's about two hours away from where I live to be exact. That's if you ride the LRT 1 and LRT 2 plus jeepneys like I did.
Hey it was my first time going there so excuse me for not being on time. 😆 I went to an unfamiliar place on my own in the evening and without a car mind you. It was already past 8 pm when I got there! Good thing we have rail transits/trains that make traveling faster and easier or else maybe I would have heard almost nothing at all. 😆
When I went to visit the church, it felt like entering a museum due to the historical feels I got. I wasn't able to explore the place fully but just by being in it and seeing what I could you will get a sense of how old the venue is.
It's definitely such an honor and a great experience to see and hear a famous instrument that is almost 200 years old!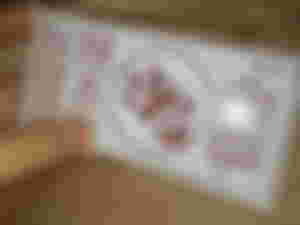 It was my first time to attend such an event and to tell you the truth, I was underdressed! 😂 The ushers and usherettes were all wearing formal clothes. Their baro't saya took me by surprise when I got there as I was only in a t-shirt and pedal pants. Oh my I felt like backing out but when I asked someone at the reception/ticket area they said it's ok. There was no discrimination about it whatsoever. At least I wasn't the only one dressed in everyday clothes but most of the people there had dressed for the occasion.
Good thing I didn't miss much at the beginning because it was mostly the singing from the vocal ensemble and opera singers. The violins and the rest of the musical instruments was also played.
For half an hour I wondered if the small organ being played on stage was THE bamboo organ. 😅 I just sat there patiently watching and waiting to find out which was the famed one. Too bad I didn't know where it was before I went there. Lol.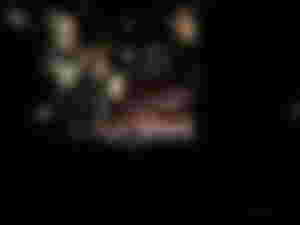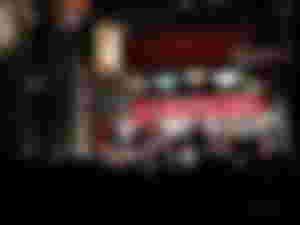 During the first hour, I was wondering why no one was clapping after each performance. Because I was late, I also didn't clap and just observed the audience. Perhaps everyone was told to clap only at certain times before the concert began. I will never know of course unless I get there early next time, maybe.
So anyway after the first hour of the event, we had a ten minute break. They provided everyone with crispy banana chips and hot tea as refreshment.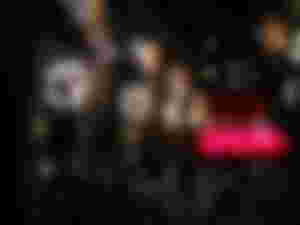 On the second hour the historical Bamboo Organ was played with and without instrumental/vocal accompaniment. Oh it was definitely worth the wait. 😁
Here's a copy of the program, FYI: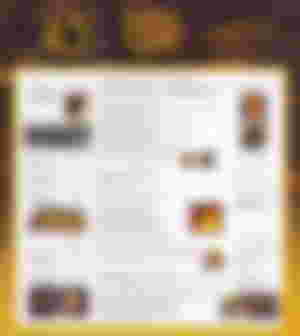 When the second half of the program began, that's when people started clapping. After each performance I could feel the energy and excitement in the audience. Well hey that's the main event after all. The Las Piñas Bamboo Organ was the Star of the Night.
Curious to hear some of what I heard? Watch my short video!
So, how does it sound like to you? My first impression was it sounded quite Harry Potterish. Haha. It is being played at the right side (elevated part) in the video.
Side note: While I was there, I didn't realize we were inside the parish at all! It was dark and the spruced interior set up did not make it look like a place of worship! I entered through the side of a building, I think that's why. At the time, it was like being inside an old, enclosed Spanish style building within the church compound. (If you've ever been to Vigan, Ilocos Sur then you know what I'm talking about.)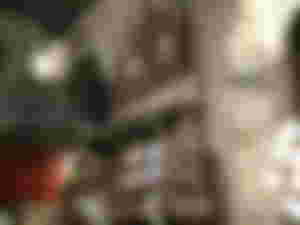 All I can say is, it's worth the effort to go and experience it even once in your life. Though I was late everything was still a great experience for me.
If you're into listening to classical music, then you would definitely appreciate the powerful performance. For me it was only during the second half of the program that I appreciated everything. Haha. The sopranos and alto singers are amazing. They are all admirable and had a powerful performance. If you've seen the Filipino musical film Ang Larawan then you'd think it's like watching Ms. Joanna Ampil perform on stage.
What I also liked was how the bass instrument made everything sound wonderful. Well, give me some bass anytime and I'll enjoy the music. 😁 Of course, hearing the famed Las Piñas Bamboo Organ was the best part of it all.
At some point the voices and the violins overpowered the old organ but I guess that's normal in some concerts? The last hour was the best and everyone seemed to enjoy it too because of all the clapping that happened. 😄
If ever I will be in the area again, I will make sure to go to a Sunday mass so I can hear it in a normal setting.
Did you know we can help in preserving this unique musical heritage by becoming a sustaining member or sponsor? The Bamboo Organ Foundation Inc. is a non-stock and non-profit group that handles the preservation and maintenance of the Bamboo Organ. You can learn more at the Official Las Piñas city webpage.
The donation/sponsorship will be used for the yearly music festival and the maintenance of this almost two century old functional relic. Some of the benefits are getting two free complimentary tickets to the next music festival and also weekly mass intentions every Tuesday. 😉
You can also find out more info in their Give2Asia site or the official Facebook Page.
Well since I just updated my article on this historical object today, I found out this year's festival was held online! Cool right? That's one of the good things about this pandemic. Haha.
If you'd like to hear and see it played up close you can watch this YouTube playlist from their official account. I was surprised to see (and hear!) one of the DJ's of a local radio station (98.7 DZFE, The Master's Touch) as the commentator for the event. Now I have a face for the voice. Haha. (Sadly they have made the playlist private now, just checked it today 3/4/2022.)
Also, I found an old documentary in the official YouTube channel of the music festival. You can watch this to learn more about the history and even the construction of such an amazing instrument!
Unfortunately the first video I put here has become private so just watch their more recently uploaded and edited version instead.
You can also watch this too. 😊
Anyway what do you think about this bamboo organ? Have you ever heard something like it before? Did you also attend any of the festivals? Feel free to share your experience too!
XOXO,
@LucyStephanie
---
P. S. This is the updated version of a previous article I published in 2018. Lead/header image is from the 43rd International Bamboo Organ Festival Official Facebook Page. All Artgirl watermarked photos are mine.
Not a member of read.cash yet? Come join us and receive some Bitcoin Cash too!
Sponsors of LucyStephanie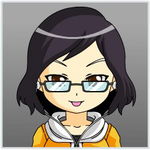 2 years ago
(Last updated:

1 year ago

)