Date: September 15, 2021
Wednesday 
Hello mates. Another day and another race of our life started. We have to find out a way to solve our problems. We have to enjoy our achievements as well as we have to be patient if we fail anyhow. That's the part of this beautiful life. Talking about life I am here your host, Lucifer. Welcome to my world.
Today I woke up early in the morning or I must say, it was dawn. Probably, I didn't have a good sleep last night. I went outside of my room and started to walk. It was quite dark, quite light. Was I hallucinating? Oh dear. But I understood that the light was gaining it's momentum and it would be clear sky. I didn't want to miss that opportunity. Yes, you have guessed it right. I brought the chair out of my room, put the headphone and started staring at the light from the sky. Believe me, this is something that will clear your mindset.
Enjoying the Dawn
I enjoyed the moment. I saw the light getting brighter, more brighter. Spreading it towards the world and everything is basking in the glory of the sunlight. Count me also on this list too. Trees were nodding their branches & leaves with the breeze flowing gently. Dew drops were there in spite of being autumn season. I took my phone and snapped some pictures. You know I am a little bit crazy about snapping pictures.
Remember the Childhood Poem?
I have read somewhere that the morning breeze and nature gives you the most beautiful scenic ambition of your life. We all have read those lines like early to bed and early to rise...... remember? You definitely read that in your childhood Haven't you, my friend? I trust it and I try my best to abide by this rules. But early rising is one thing and witnessing the sunrise is another thing. Due to work pressure and tiredness, I failed to wake up early and miss completely the part of watching sunrise. I can't be sure exactly about the numbers but it was missed by many days. But yesterday night as I told you, didn't have a sound sleep, woke up early and witnessed the sunrise with my own eyes after a very long time.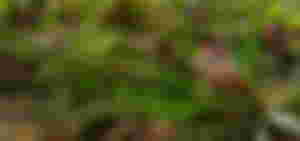 Good Morning by the Sun
Then gradually everything in the sky became clear with the light of the sun and I saw the red sun saying good morning to me. That time the whole clouds around the sun became a pinkish view. I clicked some of the pictures and then the sun rise and even more brighter and the clouds were seen showing their actual colour at that time as you can see there are clouds in the sky. The sun rays that followed my body and touched me from my inner side and soul; I was amazed. What a scene to describe you dear! If you ever had a chance to witness a pure sunrise you must be alone and witness it with your inner eyes.
Lesson was taught by the Sunlight
Don't feel alone anymore but you will feel you are a part of this awesome nature. So what this sunlight taught me? This bright light, little dew drops, dawn to morning, what was the lesson taught by the sunlight? The message was clear. Spread positivity and remove darkness.
In this life, you will meet many people having their happy moments and sad moments. Just share their feelings. Enlight their souls with positivity. There will be some people who will hurt you most. And there will be some people who will show you a lots of dream and will fly away with an eye blink. This is not in your control. So there's no reason to be upset when someone says goodbye.
Be Positive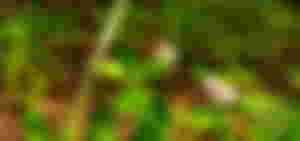 Every departure will make you strong. Every hit will build a stronger base for you. What you have to do? Wait for the dawn. The sun of happiness will rise soon.
Don't be sad, as you will find a new sphere everyday. Wait for the next sunrays, every single dawn shines up with thousands of dreams.
To start from the beginning, you need a perfect dawn. The next dawn is for you, only yours. Till then, wait for your chance to win the hearts of people.
The pictures are taken by me.