Date: September 30, 2021
Thursday
Hello, sweet friends. Human beings and their multi types of desires. I was busy in reading my friends posts, I mean posts of you all. Then I got a notification on my phone that the time has become for........(drum roll......) a new post. Over dramatic entry. I know. Enough talking for now. I'm in my garden. I truly desire to focus on one particular concept. Let's proceed to our today's topic. Shall we?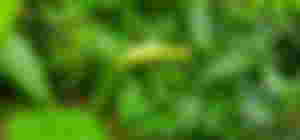 Just ask some questions to yourself. Do we really deserve to be in this beautiful earth? Are we worthy enough? Are we truly desiring to be the rightful person on the planet earth? I think that's enough questions for us. Search the answers and we will figure out how unworthy we are. We will find out that how much we have taken but returned nothing to this beautiful planet. We resided here but destroying it completely. And even we rarely feel guilty about it. What is your action about it? Come on, speak up. The world needs an answer & we have put our lips on a mute position. You know why? Because we had not prepared ourselves to be questioned for justice.
I'm not talking about colour green. I am here talking about human's nasty work. We are destroying our forests. We are cutting down trees randomly for our own purposes. We need extra lands to more cultivation and setting up new factories. We had gone over the limit. Comparing to the destruction of forest lands with creating new forest lands, that's better not to compare. We are failing in it. Oxygen level of this planet is decreasing. CFC gases are increasing. Who's fault is this? Almighty or us?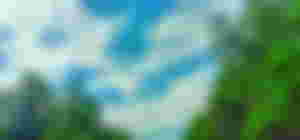 Burning carbons are polluting our air which we breathe. Carbon dioxide level is up to date every single day. Too many vehicles & their pollution is making this environment sick. Using more pesticides and fertilizer in soil polluting the soil too. The water level is down. Hardly we can find surface water. According to some news and surveys, some places are facing problems for drinking water in summer season. We polluted the soil too. And talking about water pollution, I don't think it needed to describe. Industrial wastes find their way in the river. Our drainage system also follows it. We use boats and ships on water and what about their wastes? Yes, they are going to the same way. We just messed up with every possible way with our environment.
Our people are becoming the victims of it. New types of diseases are coming out which we had no idea. Lack of nutrition in foods which is causing a mass effect on our next generation. As told before about oxygen level, we are facing problems to inhale pure air. Pollution is ending human races. New born babies are having side effects of it. We are destroying trees & the nature is gifting us problems with human body. Who earned this gift? We, the human being.
To be honest, we can't just change the world with a snap just like Thanos did in Avengers: Infinity War movie. Kidding dear. But it's true. We know that decreasing our faults may help to slow down the pollution. Recently occurred covid 19 forced us to be in home. You know what's the better part of it? The earth somehow healed. Water & soil become less polluted. And how? Because the pollution we produced suddenly stopped. That's the answer. We have to control it.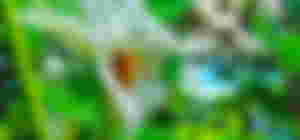 We cannot overwrite what we had done. But we can definitely make a change. We need to plant more trees. We need to save our planet. Because ultimately we are saving ourselves. Let us plant more saplings. Let the flower bloom. Let the nature help us by helping them. Each soul is connected to the nature. Feel the connection and breathe.
All the pictures are snapped by me.