Disclaimer: this is a true story but not mine. My friend gave me permission to share her chaotic relationship here. But I will not state their real names.
How's your sunday so far? We still have few hours to spend today before our so called rest day ends,hope you have a good rest.
The day before yesterday, my best friend visits me here and we have some chitchats and kumustahan. Then I told her about read.cash and what I did here, I also said that sometimes I run out of topic and she suddenly said that why not write her dramatic love story with her boyfriend since I am updated to what's happening to them because she always run to me whenever they had fight or they broke up a hundred times. She just requested me to not mention their realname and if I put their photos, make it blurred but ofcourse I will not going to put their photos.
---
So let me start, I will call my best friend Asyla and her boyfriend Oli.
Their love story started way back September 16, 2016. At first, it was just a puppy love since Asyla was just 14 years old and Oli was 18 years old. When they are now in a relationship, they used to be sweet and caring to each other. Asyla was very supportive to Oli, she's always present to all the basketball competition that Oli joined. They are inseparable that time, I noticed also that time that Asyla is more focus to Oli than us which I understand since he is her boyfriend, so she spent more time with him. They are in a secret relationship because Asyla's parent might not approve to their relationship until months passes they managed to tell their relationship to their family which Asyla's parents agreed to them. Oli was very close to Asyla's parents and her parent's also want him for her.
They broke up for almost one year. We specially me, was a fan of their relationship that time because Oli was very caring and understanding boyfriend to Asyla. They are very sweet to each other that's why when they broke up, we felt sad too for them. One year had passed when we heard that they had a come back. And it last long, they seems happy and contented to each other. In every relationship argument is always present so I have witness not only their sweetness but also their arguments. One time Asyla posted in fb saying how she beaten up by Oli and cursing him to the hell showing her swollen lips. But days passed she update again in fb that they are fine.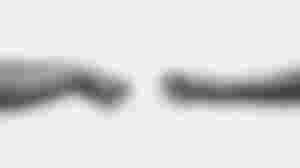 Oli's parents are separated and he needs to live with his father in Cavite. They became in a long distance relationship but sometimes if Asyla have time she will visit him there. Their next four months being in a long distance relationship went smooth not until Asyla became fragile that she committed a mistake to their relationship, she had a long time crush that asked her out and she did bit his sweet words. They used to see each other somewhere in private, how did I know? I told you Asyla didn't keep a secret to me. Why I didn't tell Oli? I am not in the right position to tell him and intervene to their relationship. When Jonel discovered it, you won't believe what he did. He beg to Asyla not to break up with him, he's willing to accept Asyla again and forget what she did though Asyla want to break up with him because of guilt. Ending they didn't broke up. They make their relationship new again and forget their past. And Asyla she didn't do again the mistake she did.
Last year, Asyla said to me that she noticed Oli was became busy that he just message her a good morning then went offline so they didn't have a proper conversation. It seems that they are not in a relationship because the interval of their message is sometimes 4-5 hours before one replied and it consists of good morning good afternoon or good night then no more lsm(long sweet message). She had a gut feeling that there's something wrong with Oli. Asyla is like an investigator, she didn't stop until she finds out something. She found out that Oli has an affair in his place, a new neighbor. She read the conversation of Oli and the girl and found out that there's something happening to that girl and Oli. She said that maybe it's her karma so she bear the pain until the girl leave again to Oli's place. Asyla realized how much she love Oli so she didn't broke up with him even go beg him not to leave her. Funny isn't, she did what Oli did in the past to her, begging each other. So they became okay.
Until now, they are still together but Asyla always message me how dry their relationship is, that they seldom message each others. And when she do a surprise visit to Oli, she will just end up went home again because Oli and her are fighting. I know she loves so much Oli and I can see how she slowly become a martyr one. But it's her choice, she don't want to break up with Oli even if their relationship is nearly to collapse.
There are many challenges in every relationships and those who stays faithful to each others will always have a happy ending but what if the two person involve is already tainted their relationship, is it still worth it to stay and continue what you've started? Is love is still present to it? As for me, I don't experience such kind of situation so I don't know too what to answer. Anyway, they are now in the right age so I'll leave it to them. Hope they really change for the better and for each other.
Thank you for reading guys! If you have something to say about this, feel free to share your thoughts just comment down below.
-Loveleng18